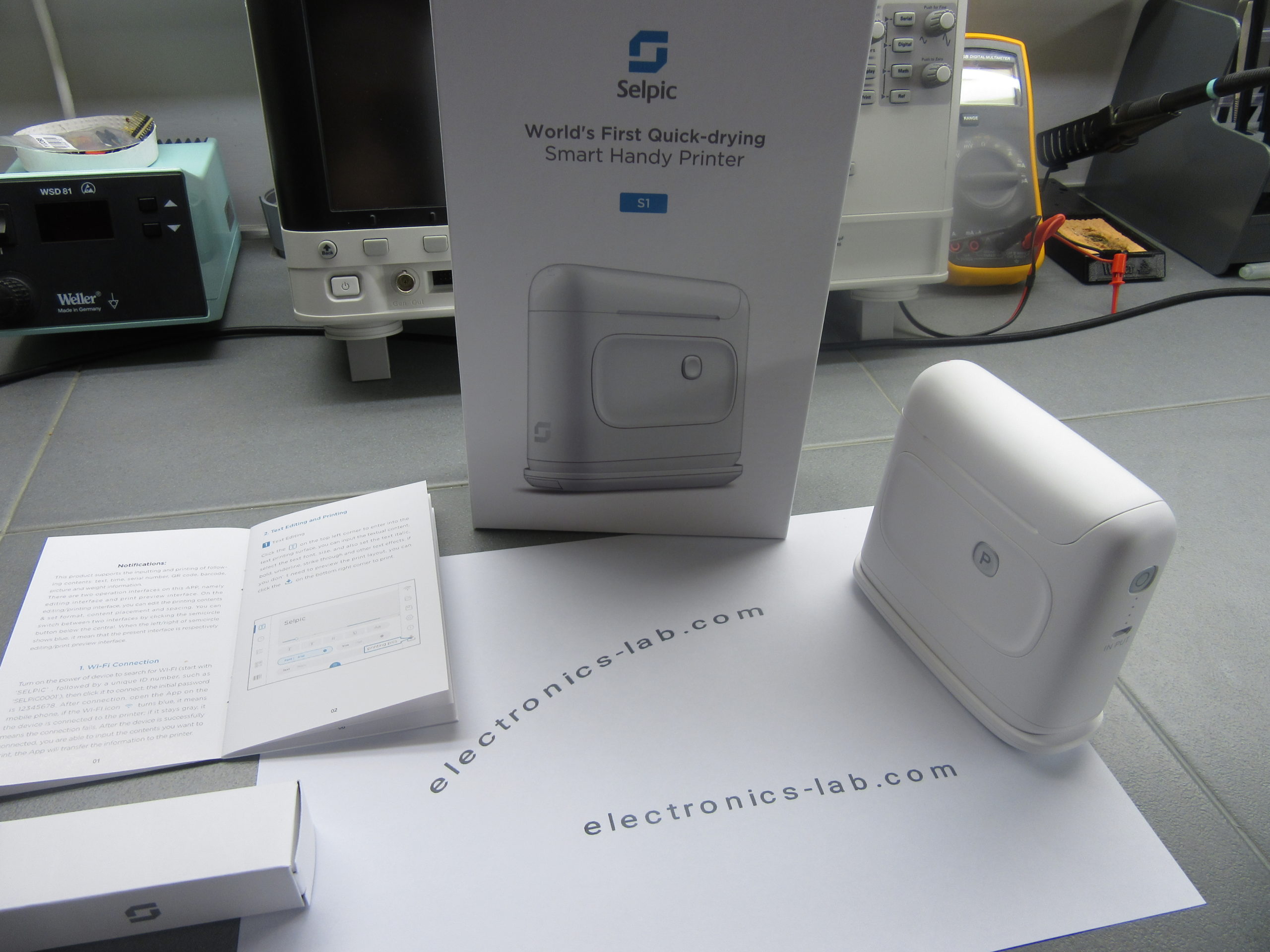 Selpic S1+ The Handheld, Any-Surface Quick Printing Solution
SELPIC 1+ is a palm-sized handheld Inkjet printer that is currently on a Kickstarter fundraiser campaign well exceeding its targeted goal. This printer allows the user to print on any surface and any material. It can print any text, image, QR code, barcode by simply moving the device across the printing surface. The printing surface can be anything such as paper, cardboard, wood, textiles, leather, ceramic, walls or even the smooth surface like glass and metal.
The latest printing technology is shrinking printer form factors and boosting performance. SELPIC S1 Plus, an exciting new handheld printer is an ultra-lightweight solution that provides high quality, reliable and high volume printing with handheld convenience and go-anywhere portability. Now users can print anything with a simple click and slide to put images, text or logos onto any surface in vivid color.
SELPIC S1 Plus is small enough to fit in a pocket but powerful enough for high volume printing. It is powered by a 1200 mAh built-in ultra-thin battery that provides 6 hours of continuous working time and 72 hours of standby time per charge. It prints at an impressive a 30~300 mm/s print speed and its large, 40ml ink capacity and high printing efficiency allow it to print up to 900 A4 pages with 5% ink coverage in black and white or multiple colors. Using special quick-drying ink, the prints can be used immediately and won't smudge or smear.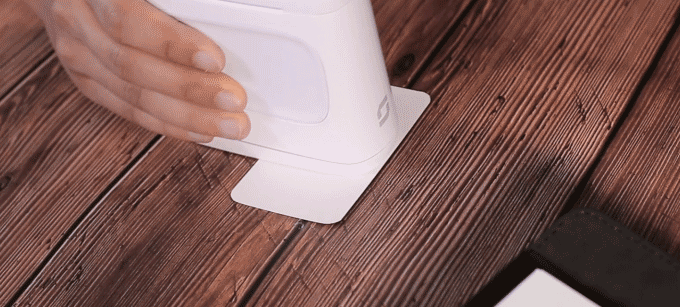 Unlike previous mobile printers, SELPIC S1 Plus is intuitive and easy to use. It is controlled via a user-friendly App that supports multiple fonts, languages and image layouts. The free App allows users to quickly adjust the size and position of a desired print and easily create different combinations of text and images right from a smartphone.
"To create an effective mobile printing solution, we knew that the control interface and printing process had to be fast and easy. The SELPIC App makes printing anything very simple. It seamlessly connects the printer and smartphone via Wi-Fi and uses intuitive layout and text tools to let users get creative. What is shown on the smartphone is exactly what will print. It is easy enough for anyone to get started quickly and print on any surface." Bob Xiong, CEO SELPIC
Key features of SELPIC S1+ :
Large Ink Capacity: The large, 40ml ink capacity and high printing efficiency set SELPIC apart from other small format printers, allowing it to print up to 900 A4 papers with 5% ink coverage.
Fast Printing Speed: SELPIC S1+ performs with a 30~300 mm/s print speed, allowing the user to slide the device and print in one second.
Intuitive Control: The printer is controlled with a user-friendly App that supports multiple fonts and layouts. It can be used for the quick adjustment of the size and position of the print and easily create different combinations of text and images right from a smartphone.
All Languages are supported: SELPIC S1+ can print all the languages that are compatible with the smartphone. What is seen on the screen of the app will exactly what will be printed.
Printing at Any Angle: Specialized, built-in roller sensors enable SELPIC S1+ to print over curved or uneven surfaces like coffee mugs, ceramic pieces or other different materials.
Printing with different alignments:It can print vertical lettering or words by using a simple one-step setting on the app. It can also print curved or any arbitrary shape of sentences. Multi-line Printing and unlimited printing length for an image or text are possible.
Setup is relatively easy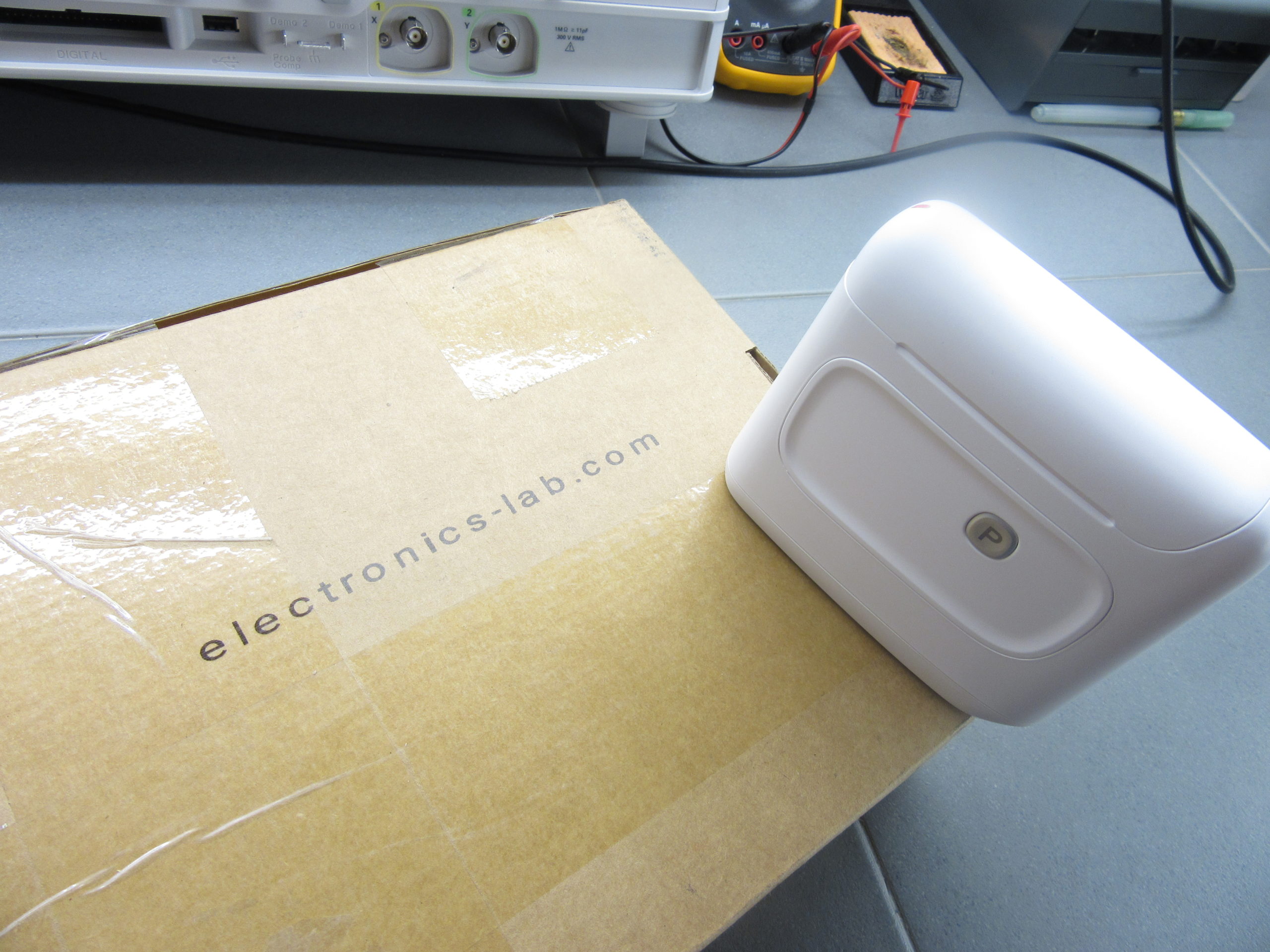 It comes with user-replaceable Ink Cartridges. 6 ink colours are available to suit any printing need. The pigment-based ink ensures long-lasting prints on any surfaces, even smooth surfaces such as glass, metal. It is safe, quick-drying and water-resistant. Printing with the SELPIC S1+ App is quite easy also. The app is currently available on App Store, Google Play, Windows OS and Mac OS. The App supports customized images, art fonts, QR codes, barcodes, and more.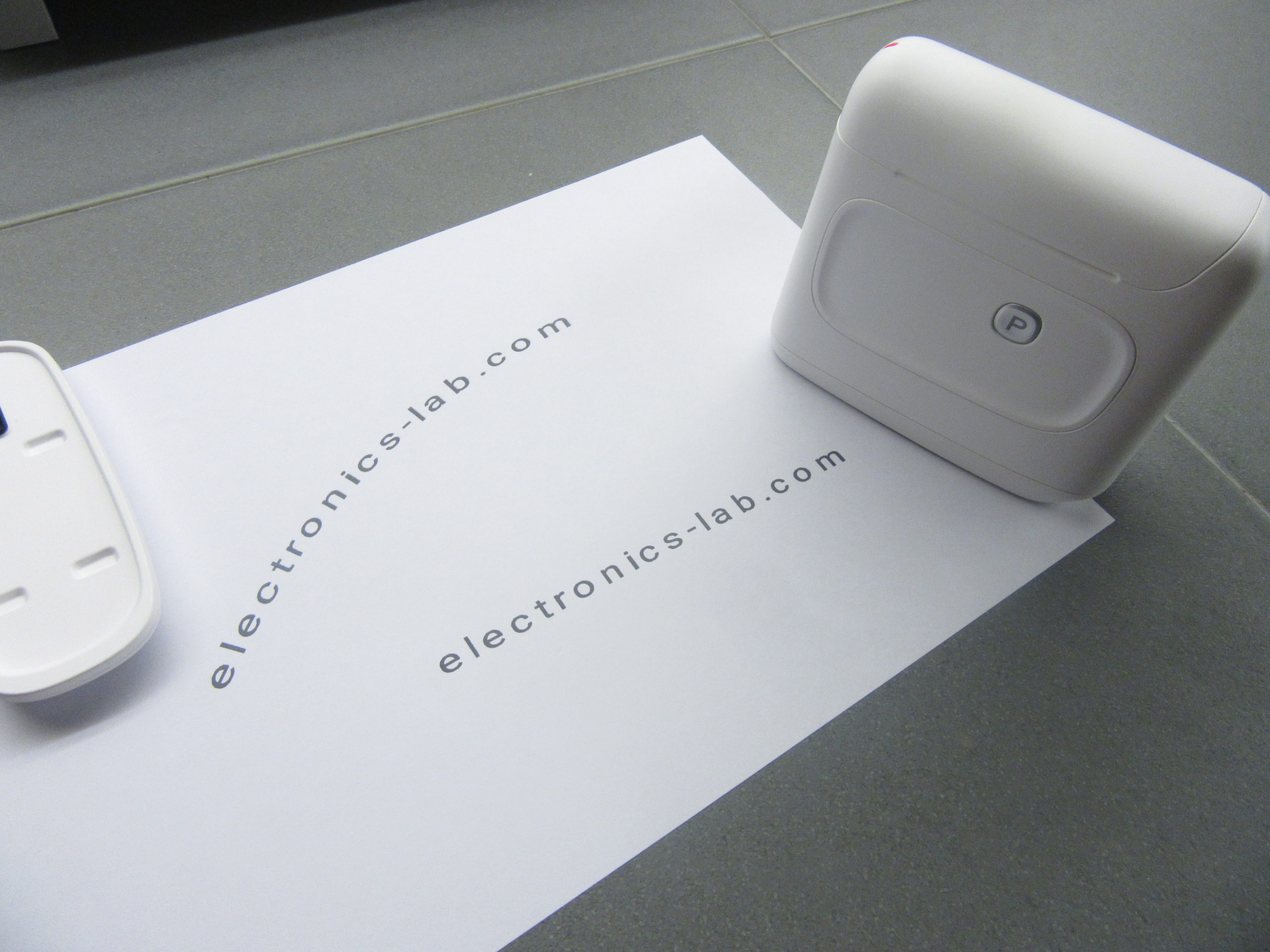 Selpic Inc is the US brand behind this revolutionary product. This company focuses on innovative printing technologies. Over the past three years, Selpic has developed new quick-drying handheld printer technology. Selpic looks forward to expanding into new markets and printing industries in the near future.
Hand-On Review
In our opinion, this is a new and improved product from Selpic S1. S1+ is an upgraded version of SELPIC S1 with double the size of printing header. It is a perfect tool for the daily paperwork, arts, crafts, and entertainment. Setup of the printer took around 5 minutes and we were ready to make our first print. You should first download the Selpic APP from favorite store -> register yourself in app and then connect to the printer via WiFi. Opening the app, goes straight to the input field, where you write your text, add images and icons and send the creation for printing. Once you click the Print button, it takes a few seconds to transmit the data and then you are ready to go. Just push the side button and move the printer on your desired surface. It's that simple!
By default, the printout is not much dense and this may be done to prevent excess ink usage, but this can be fixed by adjusting the contrast from the corresponding menu to your desired level. Also another important fact is that the ink cartridge seems expensive ($78.99) and can only be bought online. Overall, this printer is great for hobby and semi-profesional use, but the running cost is considerable.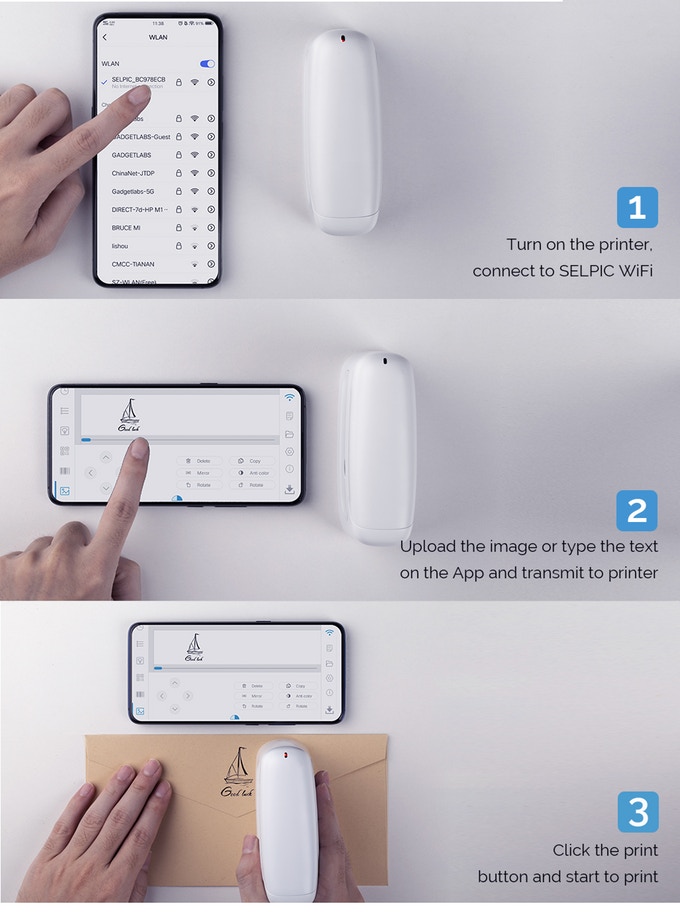 The standard packing box of SELPIC S1+ will contain Micro USB Cable, Black Ink Cartridge, Printer Dock, SELPIC S1+ Printer and a Manual. Bakers will have to pay around 150 USD for the standard unit, additional with 80 USD for one extra black cartridge. It is expected to go on mass production in April 2020 and worldwide free shipping to the campaign bakers in May 2020.
Unboxing Video
Setup and Testing Video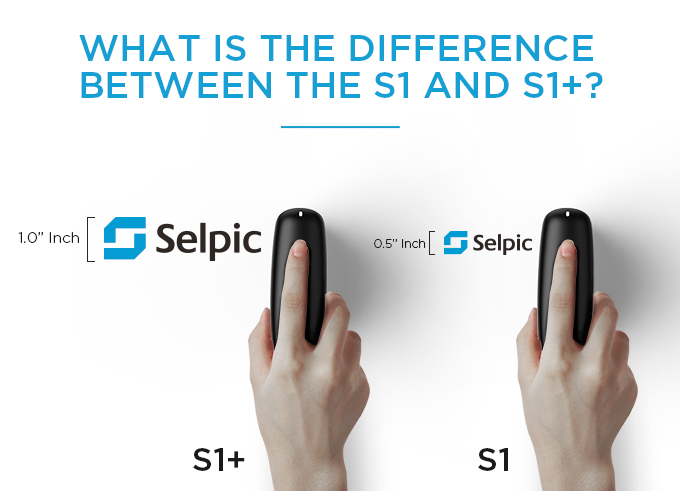 More information can be found on the Kickstarter page with 16 days to go.
Join 97,426 other subscribers

Archives