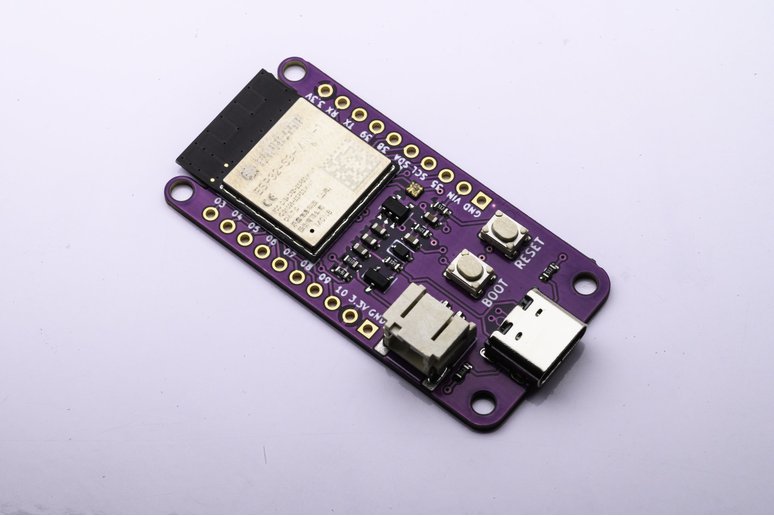 Smart Bee Designs' Bee S3 ultra-low power development boards is an affordable option
US-based Smart Bee Design LLC provides an ESP32-S3 powered ultra-low power development board for home applications and hobbyist use cases. Inside the hardware platform is an Xtensa LX7 microcontroller that lets users build low-power projects at a very affordable cost of only $10.00 USD. However, the board is currently sold out and interested people are requested to join the waitlist, more of them will be available soon.
Espressif ESP32-S3 is a new AIoT-designed system-on-chip that features a dual-core Xtensa LX7 microcontroller that is capable of running up to a clock frequency of 240MHz. The hardware also comes with integrated 2.4GHz wireless connectivity– IEEE802.11b/g/n Wi-Fi and Bluetooth 5. With a rich set of peripherals, the ESP32-S3 has 45 programmable general-purpose input/output ports.
Specifications of Smart Bee Designs' Bee S3:
CPU: Espressif ESP32-S3 microcontroller
Processor: Dual-core XTensa LX7
Memory: 512kB of internal SRAM
Wireless connectivity: Integrated 2.4 GHz 802.11 b/g/n Wi-Fi and Bluetooth 5 (LE) connectivity
GPIOs: 45x programmable GPIOs
Serial communication: SPI, I2S, I2C, and UART
Power: Ultra-low power and battery voltage monitoring built-in
LED: RGB led
Interface: USB Type-C interface port
Software: Supports Arduino, MicroPython, and Circuit Python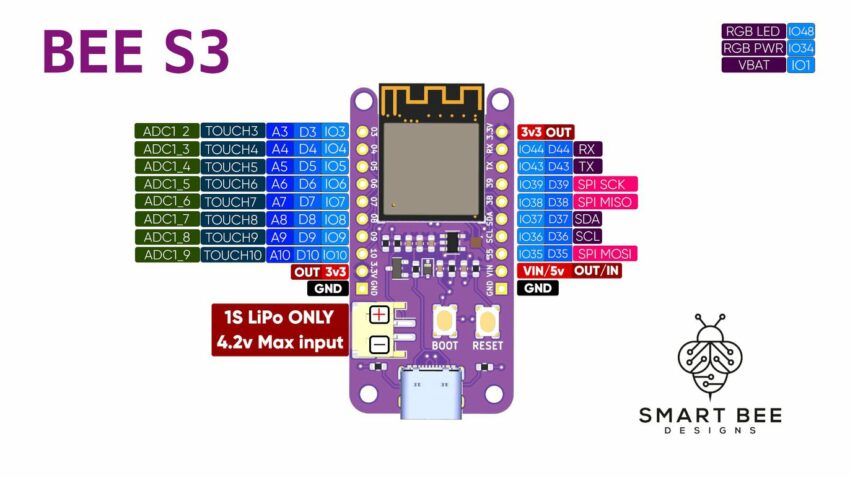 For any advanced system-on-chip, artificial intelligence acceleration is very important. Espressif ESP32-S3 has support for vector instructions in the microcontroller which provides acceleration for neural network computing and signal processing workloads. Engineers and developers can leverage these vector instructions through ESP-DSP and ESP-NN libraries for better optimization of specific applications.
In terms of security, ESP32-S3 provides necessary security protocols for building applications without requiring any external security. The hardware platform supports AES-XTS-based flash encryption, RSA-based secure boot, digital signature, and HMAC. These security features enable the user to implement functions in a trusted-execution environment.
Recently, Arduino IoT Cloud released support for more Espressif microcontroller devices, which also includes the latest ESP32-S3 system-on-chip. This means that Smart Bee Designs' Bee S3 can now be remotely monitored and managed through Arduino IoT Cloud.
Join 97,426 other subscribers

Archives