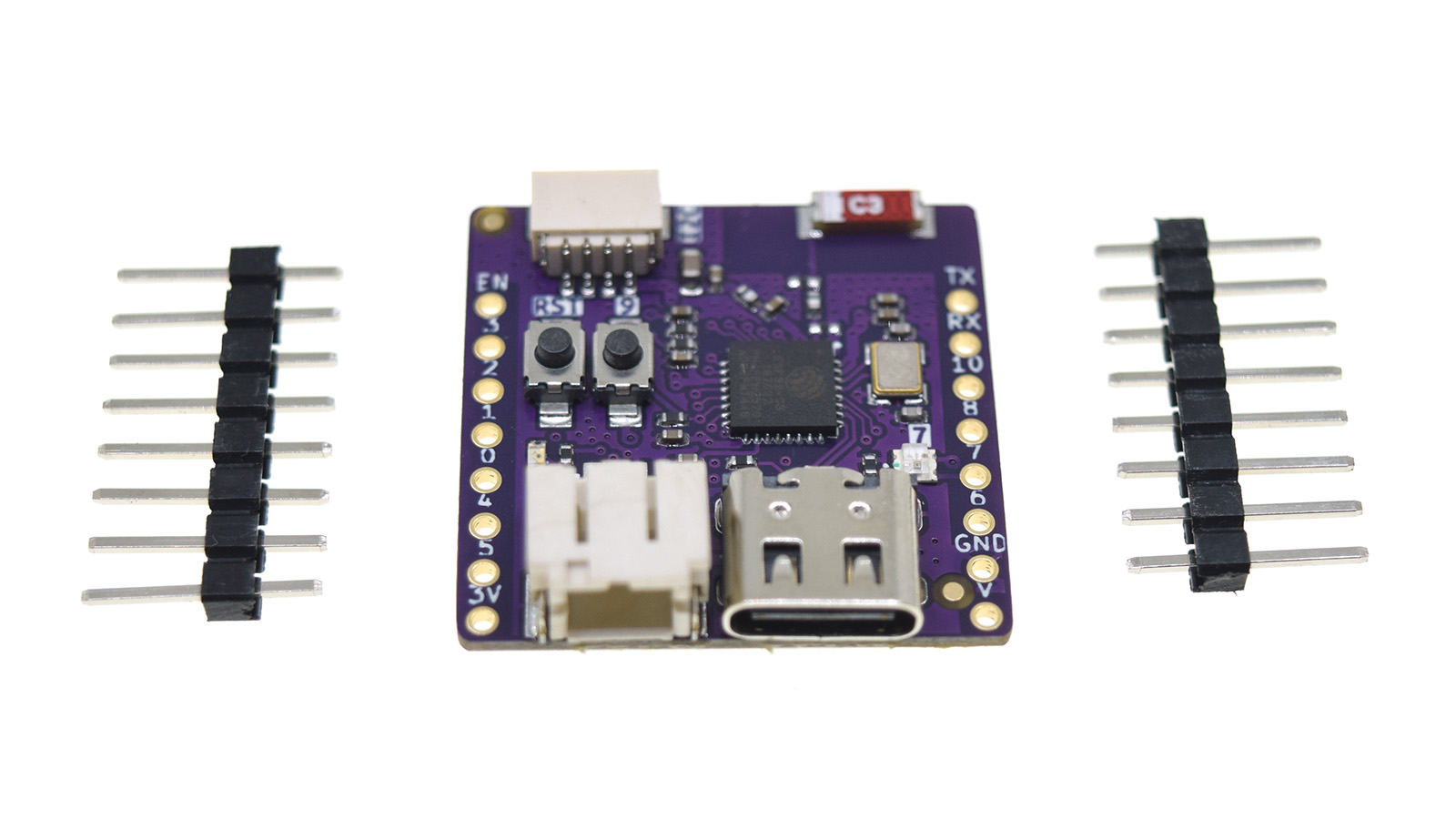 Wemos launched its latest creation: the Wemos Lolin C3 Pico ESP32-C3 board
Wemos, a manufacturer of affordable and easy-to-use electronic boards, has launched its latest creation: the Wemos Lolin C3 Pico ESP32-C3 board. The new board is a successor to the Lolin C3 Mini, with additional features like battery charging support.
The Lolin C3 Pico is a small, compact board that measures only 25mm x 25mm, making it ideal for small-scale projects or those requiring portability. The board is powered by the Espressif Systems ESP32-C3FH4 single-core 32-bit RISC-V microcontroller, clocked up to a frequency of 160MHz.
The ESP32-C3 series of system-on-chips are low-power, highly integrated microcontrollers that have rich wireless connectivity. The module has improved security features such as cryptographic hardware accelerators, random number generators, and permission control to access internal and external memory and peripherals.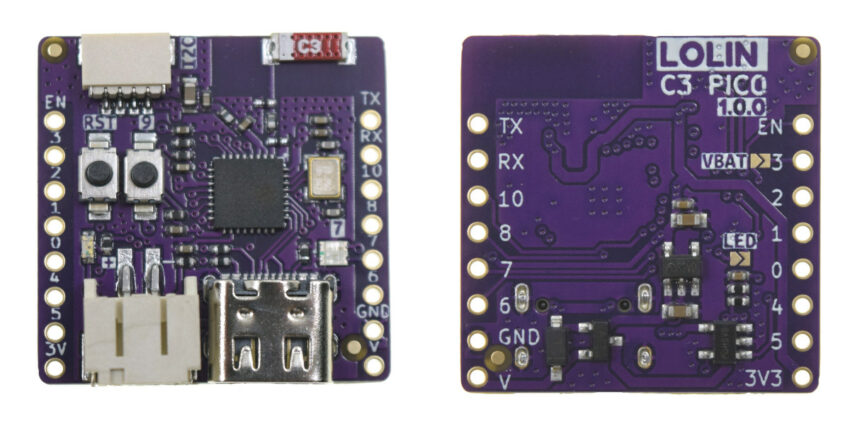 Specifications of Wemos Lolin C3 Pico ESP32-C3 board
Microcontroller: Espressif ESP32-C3FH4 single-core RISC-V processor
Wireless connectivity: 2.4GHz Wi-Fi that complies with IEEE802.11b/g/n protocols, Bluetooth LE subsystem that supports Bluetooth 5 and Bluetooth mesh
Storage: 4MB of flash
Memory: 400kB of SRAM
Clock frequency: Up to 160MHz
GPIOs: 2x 8-pin headers
LED: 1x WS2812 RGB
Serial interfaces: I2C, SPI, and UART
Software compatibility: MicroPython, Arduino, CircuitPython and ESP-IDF
Power supply: 5V via USB Type-C or Vin pin
Dimensions: 25.4×25.4 mm
Weight: 2.6 grams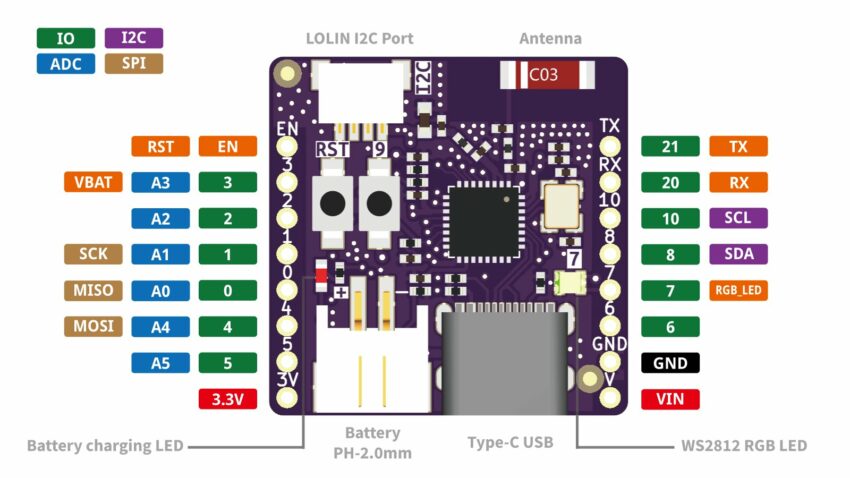 One of the key features of the Lolin C3 Pico is its battery charging support, which allows the board to be powered by a battery and charged while in use. This is particularly useful for projects that need to be portable, as it eliminates the need for a separate power source.
In addition to the battery charging support, the Lolin C3 Pico also comes with a range of other features that make it a versatile development board. It has built-in Wi-Fi and Bluetooth connectivity, making connecting to other devices and the internet easy. It also has a USB Type-C port for charging and data transfer.
The Wemos Lolin C3 Pico ESP32-C3 board is an affordable development board ideal for a wide range of projects, such as smart automation and advanced IoT. Its compact size, battery charging support, and built-in sensors and connectivity make it a popular choice among developers and hobbyists.
Join 97,426 other subscribers

Archives