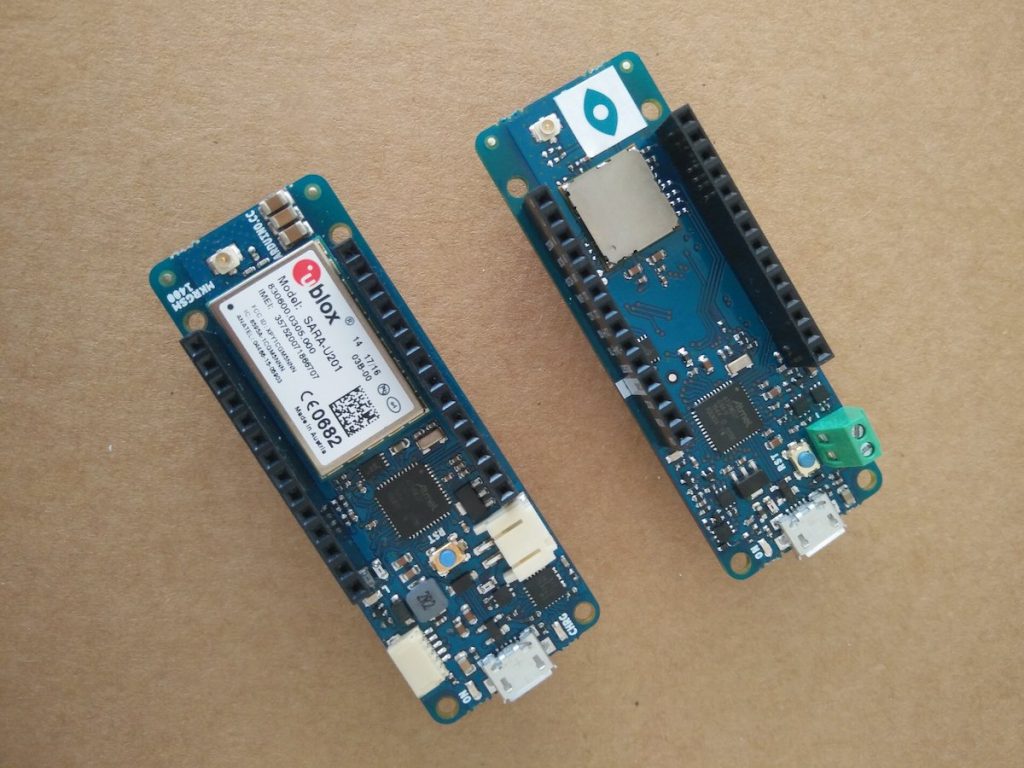 Arduino has introduced a pair of new IoT boards with embedded LoRa and GSM capabilities.
The Arduino MKR WAN 1300 and MKR GSM 1400 are designed to offer a practical and cost-effective solution for developers, makers and enterprises, enabling them to quickly add connectivity to their projects and ease the development of battery-powered IoT edge applications.

Both of the highly compact boards measure just 67.64 x 25mm, together with low power consumption, making them an ideal choice for emerging battery-powered IoT edge devices in the MKR form factor for applications such as environmental monitoring, tracking, agriculture, energy monitoring and home automation.
Introducing the Arduino MKR WAN 1300 and MKR GSM 1400 – [Link]