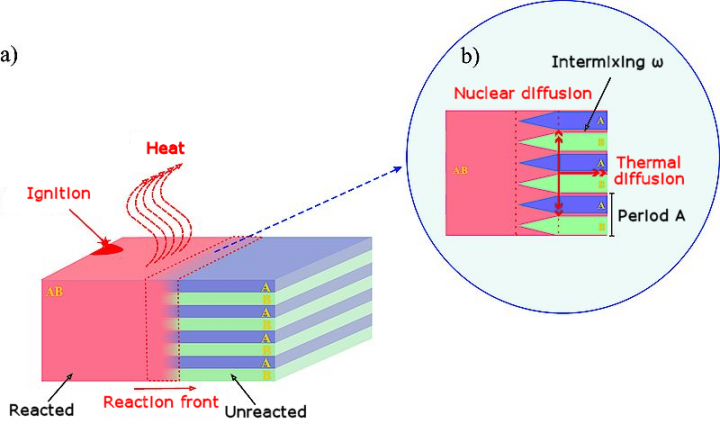 Thijs Beckers @ elektormagazine.com writes about a new experimental method of connecting electronics components together using a laser beam.
Researchers from the University of Saarland have, together with colleagues from Helsinki, discovered a new material which can connect electronic components together using a chemical method. Multiple very thin layers (1000x thinner than a human heir) of aluminum and ruthenium are placed on top of each other. When an intense laser beam is pointed at it, a large amount of heat is released in the nanometer thin layer and a homogeneous layer of ruthenium-aluminide is formed.

This brief heat can reach a temperature of 2000 °C. With this, components close together can be connected to each other without the addition of solder. The ruthenium-aluminide forms a layer between the components, just like solder does.
'Soldering' with a laser – [Link]