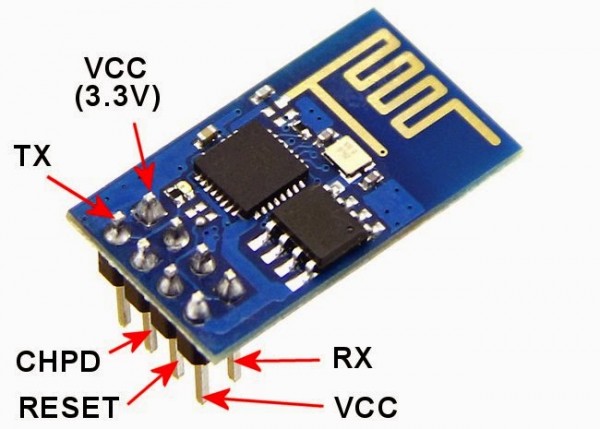 by nerdclub-uk.blogspot.com:
Last night was another BuildBrighton nerd-meet-up and, luckily, we had a couple of these new fangled ESP8266 wifi modules to try out. In case you've been living in a cave with a tin can tied to the end of piece of string as an internet connection, you'll probably know that these are the ultra-cheap wifi modules currently flooding out of Chinese factories and onto "hacker benches" all over the world.

The reason they've created such a stir is that a) they're cheap and b) the firmware can be (relatively) easily upgraded. So hackers and makers all over the world have been busy trying to access the onboad microcontroller and utilise the extra GPIO pins, to create a single-chip, all-in-one wifi controller.

Our interests are less adventurous – the modules are sold as UART-to-wifi plugin devices, and that's exactly how we're going to use them.
Getting an ESP8266 wifi module to work with Arduino – [Link]