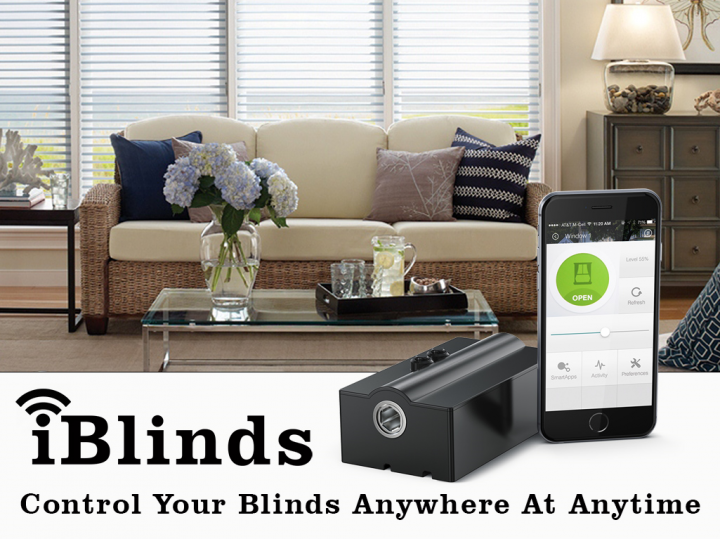 iBlinds – Make Your Existing Blinds Intelligent
Z-wave Alliance contest winner and Texas-based HAB Home Intelligence has launched a crowdfunding campaign on Kickstarter.com to bring iBlinds, a DIY home automation kit, to the market.  The product will allow customers to make their existing window blinds "smart" and to control multiple devices with a touch of one button on a phone, tablet, PC or Z-wave remote.
iBlinds is an easy-to-install solution for homeowners looking to automate and control the blinds already in their home.  No need to purchase any special tools, order a new set of blinds or even call a contractor.  The intelligent blind motor will work with any Z-wave controller and app to give homeowners control over their blinds.  Z-wave integration will also enable iBlinds to interact and communicate with other smart home devices on the network, which can be used to create scheduled times to open and close.  Remotely control a single blind or a group of them from anywhere in the house or in the world.
iBlinds – Make Your Existing Blinds Intelligent – [Link]