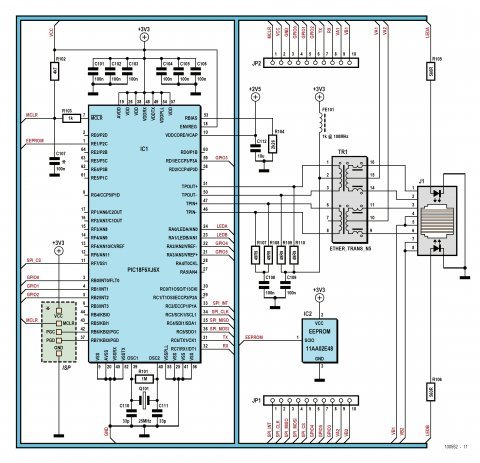 NetWorker – an advanced web server with PIC18F67J60
rs-online.com have published an advanced webserver project based on PIC18F67J60 microcontroller.
An Internet connection would be a valuable addition to many projects, but often designers are put off by the complexities involved. The 'NetWorker', which consists of a small printed circuit board, a free software library and a ready-to-use microcontroller-based web server, solves these problems and allows beginners to add Internet connectivity to their projects. More experienced users will benefit from features such as SPI communications, power over Ethernet (PoE) and more.
NetWorker – an advanced web server with a microcrontroller – [Link]