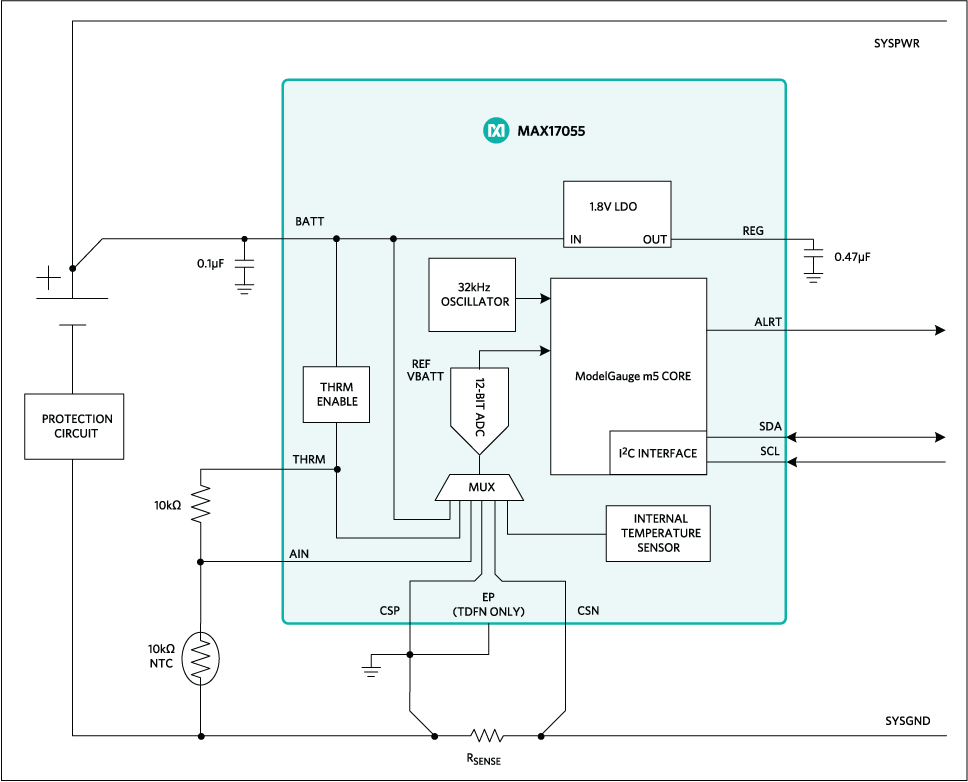 IC
Fuel gauge needs no battery characterization
by Susan Nordyk @ edn.com The MAX17055 single-cell fuel gauge from Maxim not only eliminates battery characterization, but also keeps SOC (state-of-charge) error to within 1% in most scenarios. With its ModelGauge m5 EZ algorithm, the device provides tolerance against battery...
Continue Reading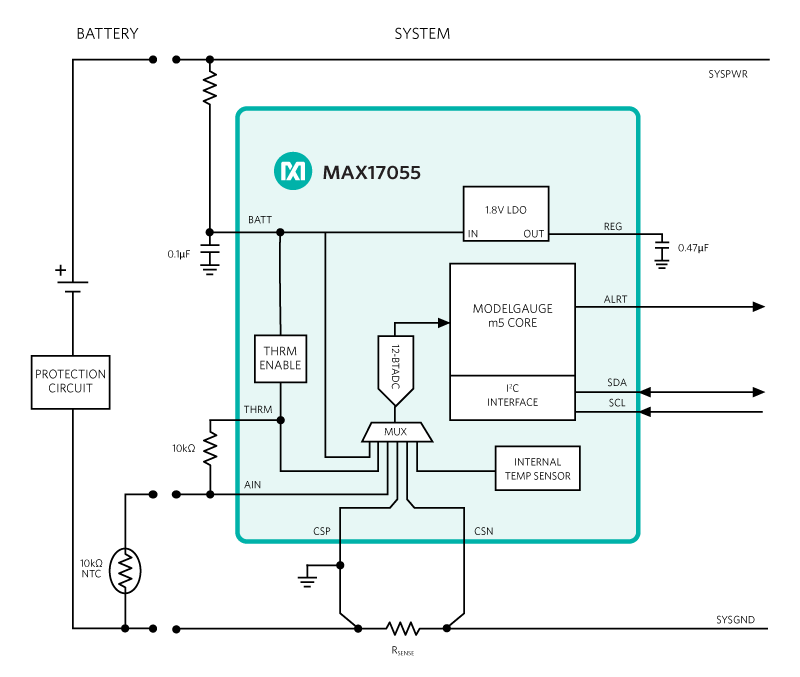 IC
MAX17055 – a 7μA operating current fuel gauge
by Graham Prophet @ eedesignnewseurope.com Maxim Integrated has posted details of a battery charge monitor IC for which it claims the lowest quiescent current available, at 7µA. The 1-cell Fuel Gauge with Maxim's ModelGauge m5 EZ algorithm can eliminate battery characterization...
Continue Reading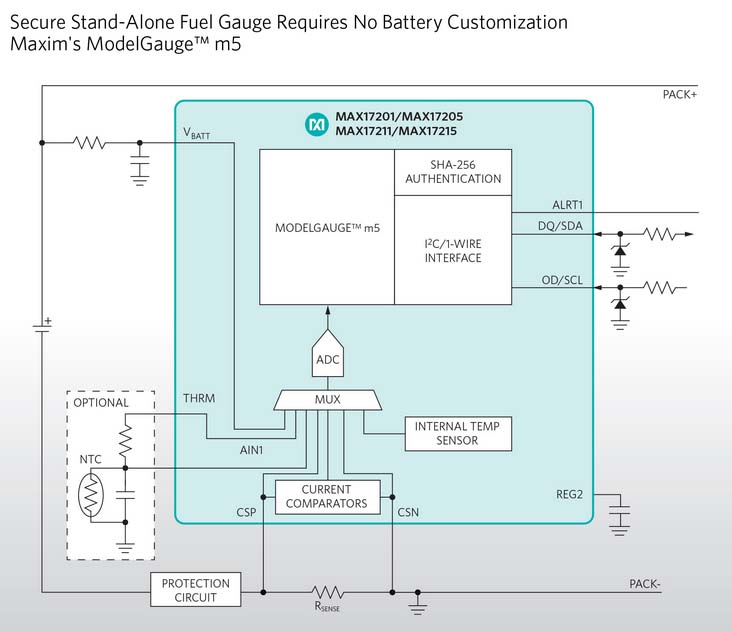 IC
Fuel-gauge ICs help prevent battery clones
Maxim's family of ModelGauge m5 standalone fuel gauges provides SHA-256 authentication with a 160-bit secret key to make it harder to clone battery packs. The ICs also implement the ModelGauge m5 algorithm, which converts raw measurements of battery voltage, current, and temperature...
Continue Reading