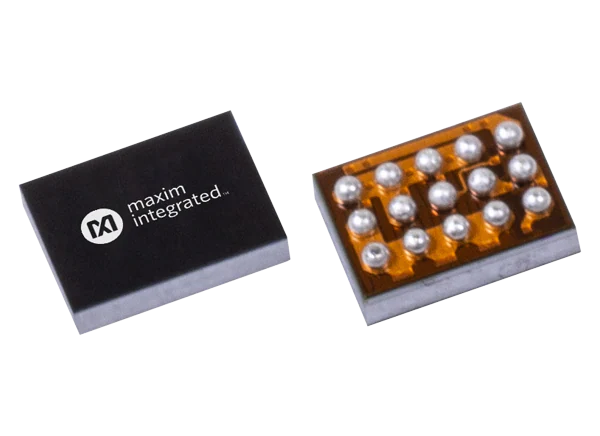 MAX17330X22+ Standalone 1-Cell Charger, Fuel Gauge, and Protector
Maxim's highly integrated charger, fuel gauge, protector, and battery internal self-discharge detection IC for 1-cell lithium-ion/polymer batteries
Maxim's MAX17330 regulates charge voltage, current, and FET temperature with stand-alone charging supported by flexible configuration in nonvolatile memory. The IC supports the following applications: low-power charging including 1 mA to 500 mA directly from universal 5 V USB, high-power parallel packs (>1000 mA), and protection and charging control, pack or host side.
The MAX17330 ideal diode circuit supports a quick response to system transients and adapter removal with a low voltage drop across the CHG FET.
The IC uses the ModelGauge™ m5 EZ algorithm that combines the short-term accuracy and linearity of a coulomb counter with the long-term stability of a voltage-based fuel gauge to provide industry-leading accuracy. The IC automatically compensates for cell aging, temperature, and discharge rate while providing accurate state-of-charge (SOC) in milliampere-hours or percentage over a wide range of operating conditions.
The IC monitors the voltage, current, temperature, and state of the battery to protect against over/undervoltage, overcurrent, short-circuit, over/undertemperature and overcharge conditions, and internal self-discharge protection using external high-side N-FETs to ensure that the lithium-ion/polymer battery operates under safe conditions which prolong the life of the battery.
Features
Nonvolatile programmable stand-alone AccuCharge charger

Battery health and programmable safety/protection
Overvoltage/overcharge-current
Overcharge/discharge/short-circuit current
Over/under temperature

ModelGauge m5 EZ algorithm

Percent, capacity, time-to-empty/full, and age
Cycle+™ age forecast

Precision measurement without calibration
History logging and user data
Low quiescent current
SHA-256 Authentication to prevent cloning
1.9 mm x 2.5 mm 15-bump 0.5 mm pitch WLP
Pushbutton wakeup/factory ship mode (0.5 μA)
Application Circuit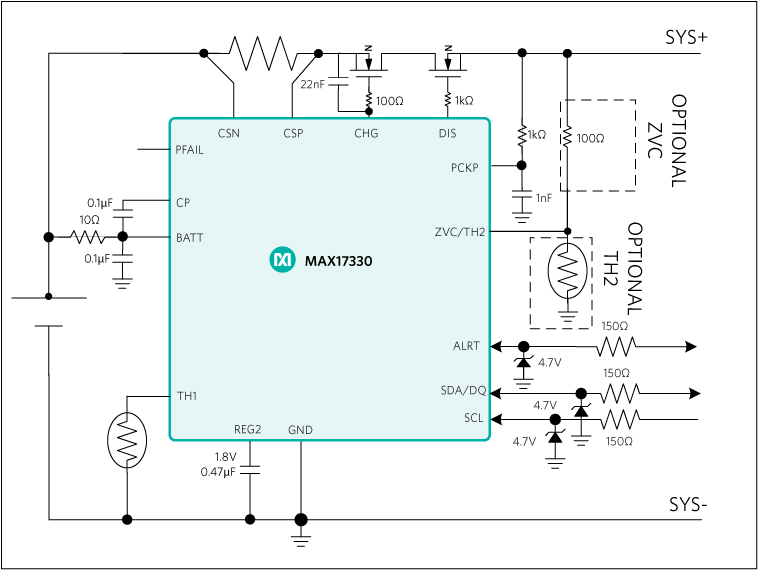 more information: https://www.maximintegrated.com/en/products/power/battery-management/MAX17330.html
Join 97,426 other subscribers

Archives