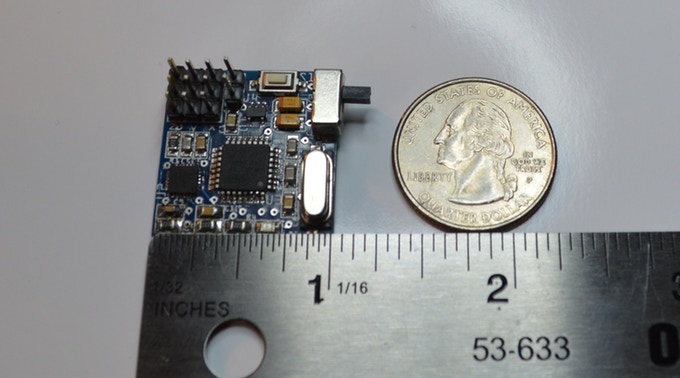 Sensor
Iota V2 – Gyroscope Sensor in tiny dimensions
De Martin Cote @ kickstarter.com designed v2 of his gyroscope sensor that is able to track movement on 3-axis. The new board is smaller, lighter, cheaper and has PPM output to connect on your RC remote control. He writes: Here is the evolution of my successful Gyroscope Sensor. Now...
Continue Reading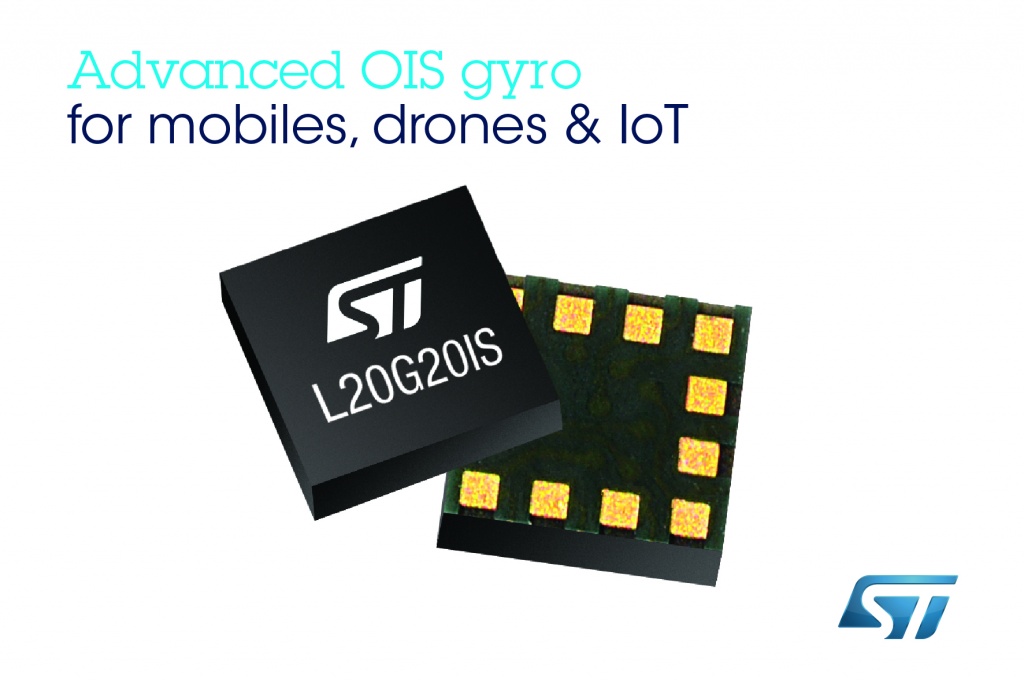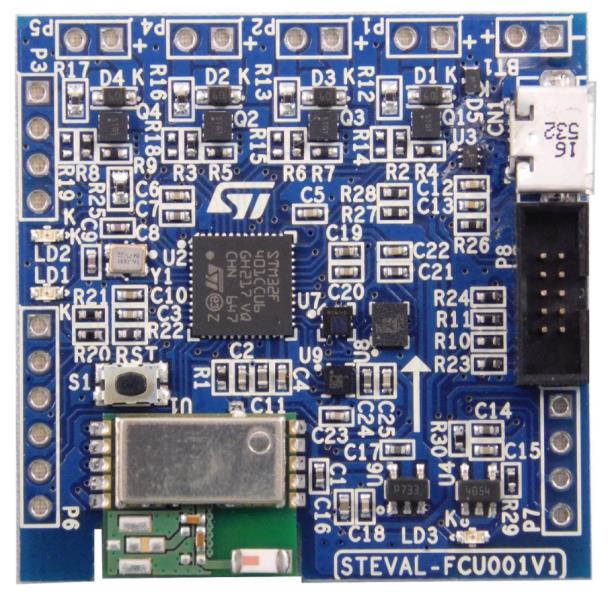 Mcu
Flight controller unit evaluation board for drones
The STEVAL-FCU001V1 board from ST is designed to support quadcopter drone designers with the latest solutions for motor control, sensors and and microcontroller. A complete sample FW project allows the designer to begin flying small and medium size quadcopters (with brushed or...
Continue Reading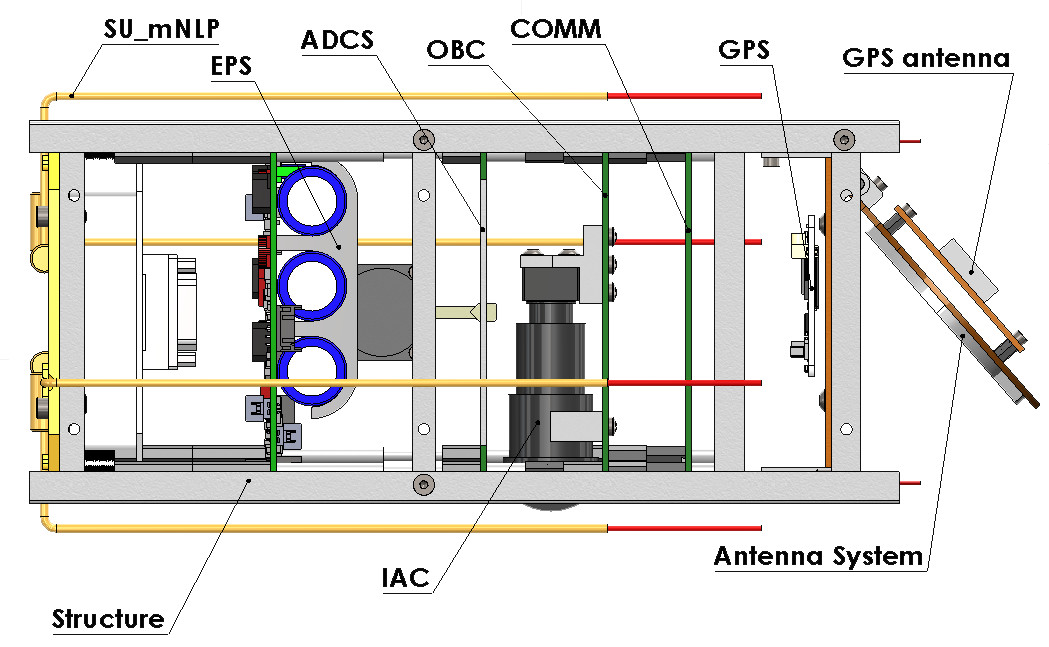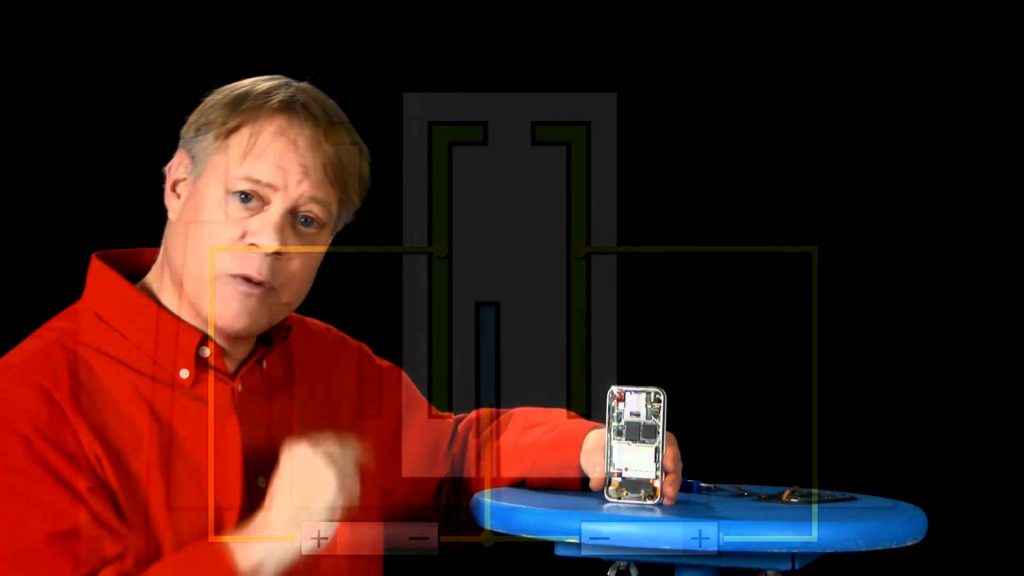 IC
MEMS — A 22-billion-dollar-worth industry by 2018
Thanks to Micro-Electro-Mechanical-Systems MEMS technology, which will be a 22-billion-dollar-worth industry by 2018, our mobile phones are equipped with accelerometers and gyroscopes so they know the direction and rotate our mobile screen as needed. The applications of MEMS had expanded...
Continue Reading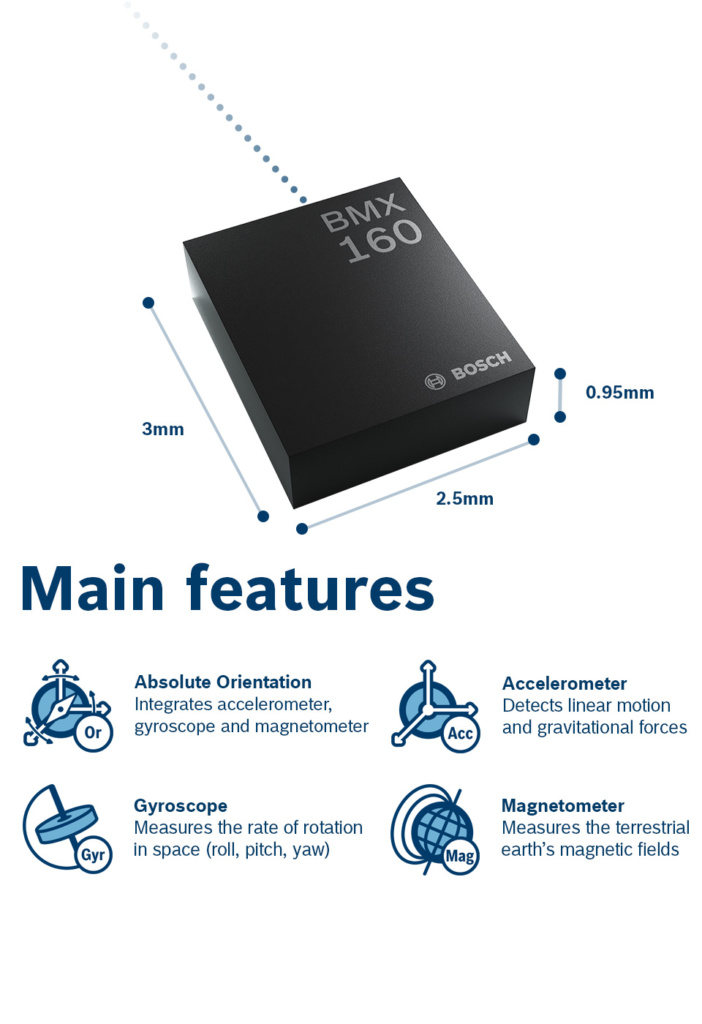 Sensor
Tiny motion sensor fits wearable devices
by Susan Nordyk @ edn.com: Bosch Sensortec's BMX160 is a 9-axis motion sensor touted as the smallest in the industry for wearable and augmented/virtual-reality devices. The miniature device is housed in a 2.5×3.0×0.95-mm, 14-pin LGA package, small enough for smartphones, smart...
Continue Reading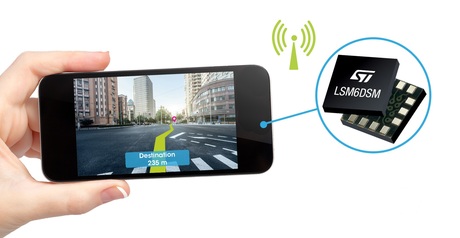 IC
LSM6DSL – 3D accelerometer and 3D gyroscope
Two low-power 6-axis inertial modules introduced from STMicroelectronics, the LSM6DSL and LSM6DSM. Both they pack a 3-D digital accelerometer and a 3-D digital gyroscope in a miniature package. These modules consume 0.4 mA in combo normal mode and 0.65 mA in combo high-performance...
Continue Reading