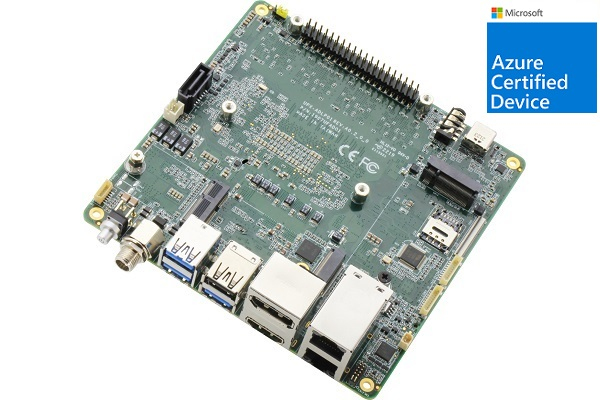 AAEON Up Xtreme i12 Board Allows for Expandability and Extended Use
The industry leader in embedded solutions, AAEON, last year introduced an innovative next-generation board with high-level performance. The Up Xtreme i12 development board is designed with features that make it perfect for smart retail, IoT, and robotics projects.
Features of the Up Xtreme i12 development board
It combines Performance and Efficiency: The board is built to accommodate one of four choices of the Intel i-core 12th Gen processors also known as the Alder Lake- P processors. Compared with its predecessor, the Alder Lake-P SoCs bring increased energy efficiency to projects, offering more CPU performance while retaining continuous and efficient operation.
It facilitates Extended Use: The board's wide 12V-36V power input range support allows for expanded use in a wide range of applications. Its utility extends to more rugged industrial applications such as smart manufacturing.
Delivers faster operations with Flexible Connecting Options: The board comes with up to 32GB of onboard LPDDR5 system memory, USB 4.0, and 2.5GbE LAN ports that ensure greater processing power and high-speed connectivity to external devices such as cameras and sensors. The board also boasts support for up to four simultaneous displays with 4K resolution, thanks to the Intel Xe graphics.
Offers increased Functionality: The Up Xtreme i12 board has support for 5G, WiFi 6, PCIe 4.0 storage and AI accelerated module. It is able to prioritize real-time workloads, execute tasks within specific time frames, and give smarter image classification inference performance.

Specifications
Alder Lake-P SoC:

Intel Core i7 / i5 / i3 / Celeron processors clocked at up to 4.5GHz / 4.4GHz / 4.2GHz / 1.0GHz
GPU: 1.35GHz Iris Xe graphics / 1.3GHz Iris Xe graphics / 1.25 GHz Intel UHD graphics / 1.1GHz Intel UHD graphics

Onboard LPDDR5 up to 32GB
4x Independent displays with 4K resolution at 60Hz
Two stacked LAN ports supporting 1x 2.5GbE and 1x GbE
Support for WiFi 6
Support 5G via M.2 3052
2x M.2 2280 connectors for PCIe 4.0 and AI module
1x SATA 3.0 interface
USB 4.0 Type-C
2x USB 2.0
1x USB 2.0 Type-A
3x USB 3.2 Type-A
40-pin HAT connector
TPM 2.0
1x LED and Power Button
Operating temperature: 0 – 60°C
Size: 120.35 mm x 122.5 mm
Net Weight: 0.4 kg
OS support: Windows 10 Enterprise, Ubuntu 22.04, Yocto
The company did not say anything regarding the price of the board but they provided a link that leads to how you can contact them. You will also find other useful details about the Up Xtreme i12 board there. The product page also shows that the standard order also comes with the option of an active heatsink.
Join 97,426 other subscribers

Archives