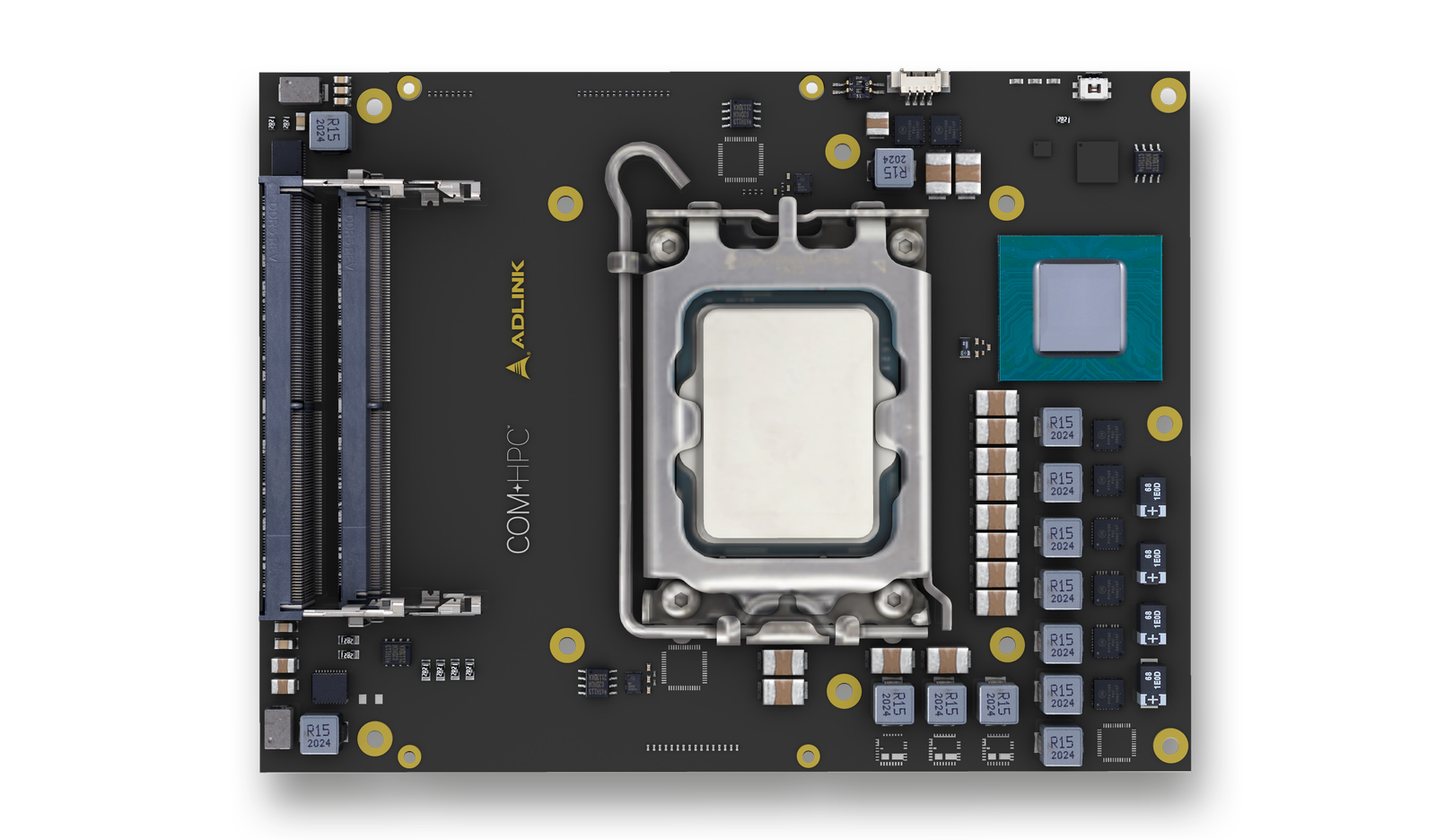 ADLINK releases COM Express and COM-HPC modules based on Intel 13th Gen Core processors – delivering up to 24 cores
ADLINK Technology Inc., a global leader in edge computing, introduces two new Computer-on-Modules based on the latest Intel® Core™ processors, available in two form factors — COM Express (COM.0 R3.1) Type 6 Module based on Intel® 13th Gen Core™ mobile processors and Client Type COM-HPC Size C module based on Intel® 13th Gen Core™ desktop processors. Utilizing Intel's advanced hybrid architecture, with P-cores and E-cores, these modules combine power efficiency with performance and fulfill various demanding AI, graphics, and mission-critical IoT applications.
ADLINK Express-RLP provides up to 14 cores, 20 threads, 64GB DDR5 SO-DIMM, PCIe Gen4, and 4 displays or 2 USB4. Realizing high-performance computing at lowered power and exceptional performance per watt, the module is suited for AIoT use cases at 15/28/45W TDP, and also offered in industrial-grade, with extreme rugged operating temperature option.
ADLINK COM-HPC-cRLS showcases up to 24 cores and 32 threads to deliver superior multi-thread and multitasking performance. It harnesses up to 128GB DDR5 SODIMM, and two 2.5GbE LAN. Topping off, the module packs 16 PCIe Gen5 lanes that best performance with fewer lanes than its predecessors in driving next-gen compute-intensive edge use cases, and ultimately simplifying developers' application-specific carrier designs and reducing time to market effectively.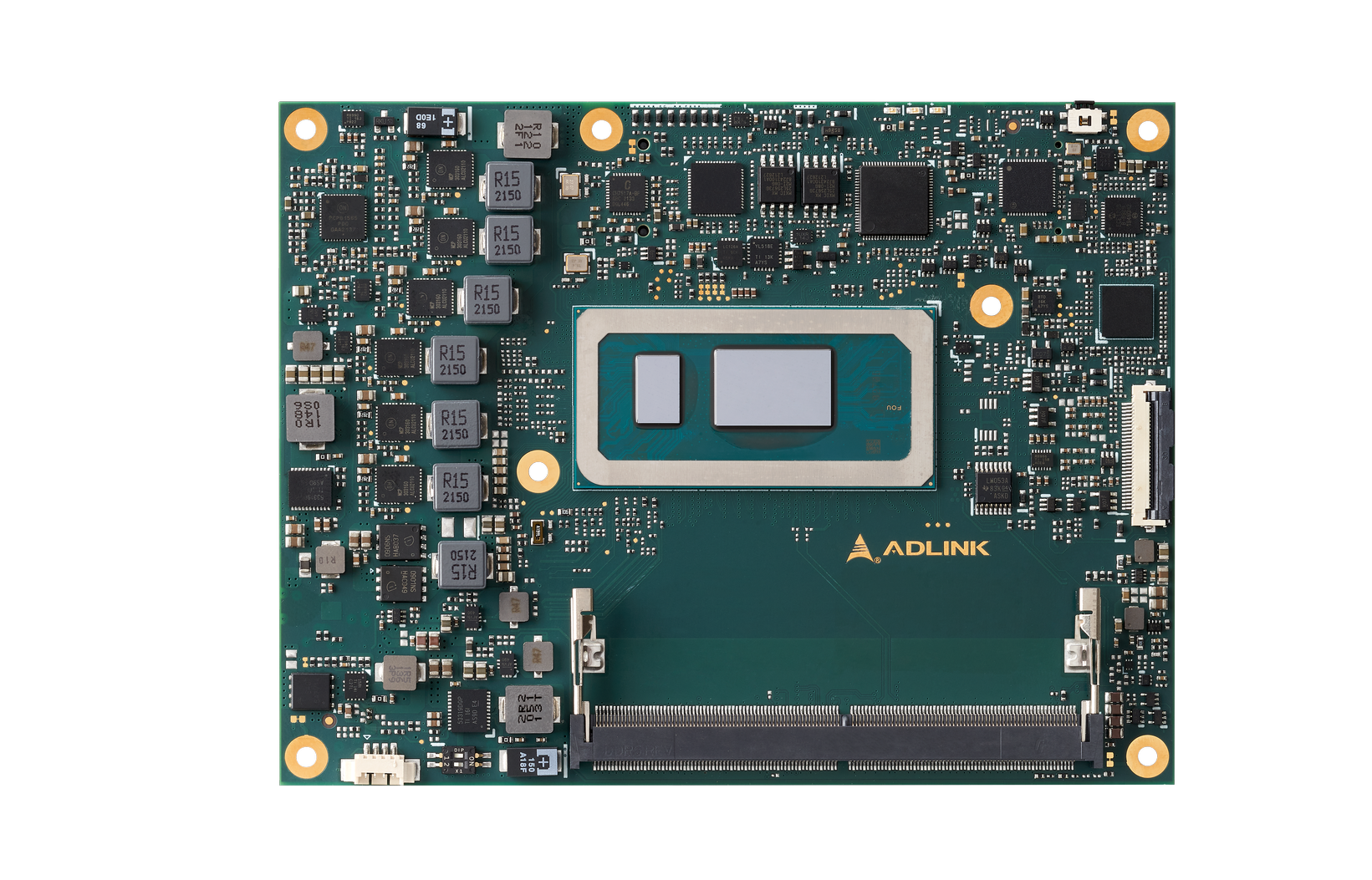 Both of ADLINK's two new modules are equipped with Intel® TCC (Time-Coordinated Computing) and TSN (Time Sensitive Networking) support. By which the timely execution of deterministic, hard real-time workloads with ultra-low latency are ensured, TCC brings precise time synchronization and CPU/IO timeliness within a system, whereas TSN optimizes time precision for a synchronized networking between multiple systems.
Built for instantaneous on-device AI applications, these new ADLINK COMs empower developers to realize their future-proof, AIoT innovations, including industrial automation, AMR (Autonomous Mobile Robot), autonomous driving, medical imaging, entertainment, video broadcasting, and more.
ADLINK is also working to provide COM-HPC and COM Express development kits based on ADLINK Express-RLP and COM-HPC-cRLS modules, with carriers supporting USB4 and PCIe Gen5 for on-the-spot prototyping and referencing.
For more information about ADLINK COMs, follow these links here at adlniktech.com Express-RLP (COM Express Type 6) and COM-HPC-cRLS (COM-HPC Client Type) modules.
Join 97,426 other subscribers

Archives