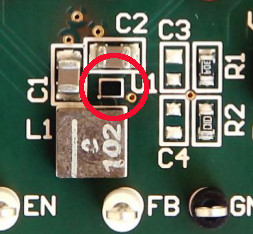 If you have a single Li-Ion battery powered application, then you need to think about using AS1383 in your design.
AS1383 is a DC-DC boost converter comes in a 6-pin WL-CSP package with 0.4mm pitch, a very small package suits the limited space applications. In the below image, you can compare the WL-CSP package with the 0805 SMD capacitor to know how small it is.
AS1383 uses 3.5MHz switching frequency and this high frequency allows the usage of a low profile inductor with only 1μH.
The input voltage range is from 2.7V to 5.5V and The output voltage range is from 2.7V to 5.0V with 200mA output current. It has an enable input pin to reduce the supply current to < 1μA.
AS1383 is available in three options:
AS1383-BWLT-AD an adjustable Vout version.
AS1383-BWLT-45 a 4.5V fixed Vout.
AS1383-BWLT-50 a 5.0V fixed Vout.
The output voltage in the adjustable version can be selected with external resistor divider connected to the FB pin.
The AS1383 price is 0.25$ for 1K order. Also, an evaluation Kit for AS1383 is available for 49$.
I obtained the schematic and the BOM from the evaluation kit manual.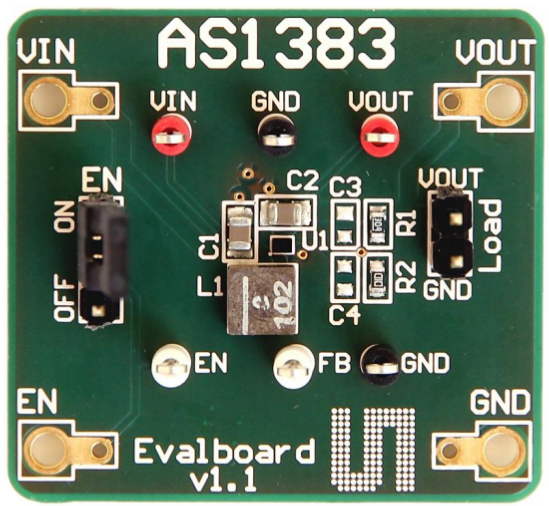 Via: Mouser