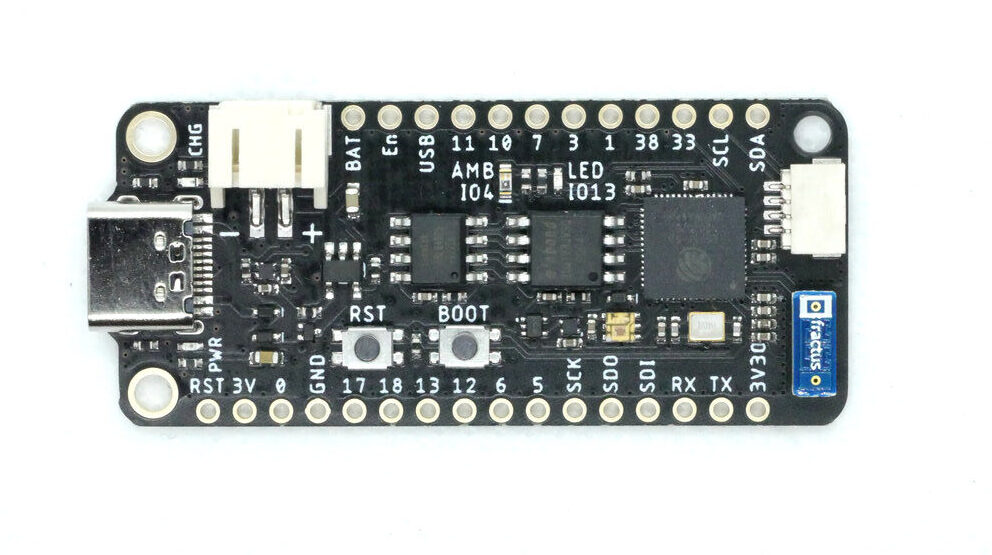 FeatherS2 – ESP32-S2 based development board in Adafruit Feather form factor
So far, there have been quite a number of development boards following Adafruit Feather format with products, like the QuickFeather Cortex-M4 + FPGA board and nRF9160 Feather providing LTE IoT & GPS connectivity. Added to the list now is the new FeatherS2 that is based on Espressif's ESP32-S2 microcontroller SoC.
As a quick reminder, the ESP32-S2 unlike other ESP processors by Espressif Systems, is the first of its kind to include an in-built USB (OTG) interface and a low-power coprocessor based on the free and open source RISC-V architecture.
The FeatherS2 development board by Unexpected Maker offers an easy platform for makers to develop, play, and build IoT devices. The board comes with an interesting layout that comprises of Espressif ESP32-S2 WiFi SoC, 16 MB of Flash memory (for firmware and file storage), 8 MB of QSPI-based external PSRAM, several I/O and a typical USB Type – C port for power and programming.
Measuring 5.1cm by 2.3 cm, the FeatherS2 comes at a fair size for the features it has. Some of such features and specifications include:
Espressif Systems' ESP32-S2 single-core Tensilica LX7 processor running @ 240 MHz with RISC-V ultra-low power co-processor
320kB SRAM
128 kB ROM
8MB PSRAM
16MB SPI Flash
2.4 GHz 802.11b/g/n Wi-Fi with integrated 3D antenna
1x USB Type – C port for power and programming
Up to 21x GPIOs
RGB LEDs, Charging  / Power LEDs and User LEDs
QWIIC / STEMMA connector
ALS-PT19 Ambient Light Sensor
5V via USB-C port
2x 700 mA 3.3 V LDO regulator
2-pin battery connector
LiPo battery management, and,
Optimised power path for low-power battery usage
Dimensions – Approximately 5.1 cm x 2.3 cm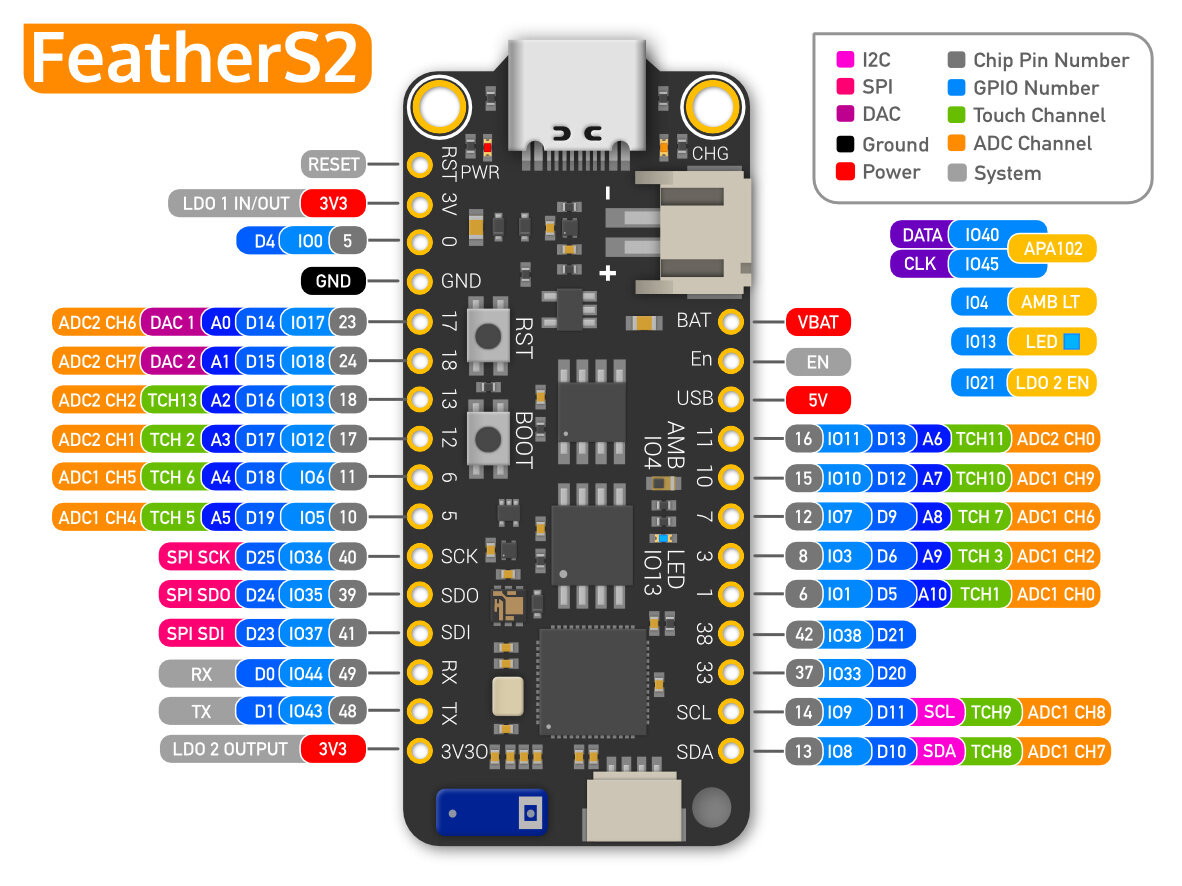 The developer, giving reasons why he included two LDO voltage regulators in the board has explained that:
"The first one is for the general operation of the board and the ESP32-S2, RAM and Flash. The second LDO is for you to use to connect external 3V3 modules, sensors and peripherals, and it has programmable EN control tied to GPIO21 + it's connected to the deep sleep capabilities of the S2, so if the S2 goes into deep sleep, the 2nd LDO is automatically shut down for you!"
The Feather-S2 comes pre-installed with the current beta version of CircuitPython 6.0 which supports the ESP32-S2, as well as early ESP-IDF and Arduino support for those who might just prefer coding in C++.
Further details on the FeatherS2 development board may be found on the Unexpected Maker's website where he is currently selling the board for $20 including shipping.
Join 97,426 other subscribers

Archives