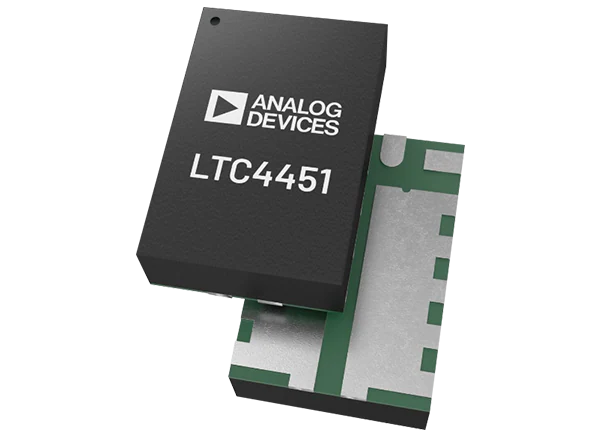 Analog Devices Inc. LTC4451 40V 7A Ideal Diode
Analog Devices Inc. LTC4451 40V 7A Ideal Diode is a high-performance Schottky diode replacement using an integrated N-Channel power MOSFET. It easily ORs power supplies together to increase system reliability and prevent reverse conduction.
The LTC4451 regulates the forward voltage at 15mV to minimize power loss compared to Schottky diodes. Regulation ensures smooth current transfer without oscillation in diode-OR applications. When the power MOSFET is fully enhanced, the RDS(ON) of the transistor is 21mΩ. The power MOSFET is rated for forward conduction up to 7A while dissipating 1.34W. A fast transient response, a high-performance gate driver minimizes forward power dissipation and reverse current. The VCC input allows VIN to work down to ground for low voltage applications. The Analog Devices Inc. LTC4451 is available in a small 16-Lead 2mm × 3mm LQFN Package.
Features
Reduces power dissipation by replacing a power Schottky diode with no external components
Internal 7A, 21mΩ N-Channel MOSFET
15mV regulated forward voltage
20μA operating current, 0.8μA shutdown
Wide 0V to 40V input range with VCC > 2.75V
Fast turn-on minimizes voltage droop
Fast reverse recovery time minimizes reverse transient current
Smooth switchover in diode-OR applications
16-Lead 2mm × 3mm LQFN package
Application Diagram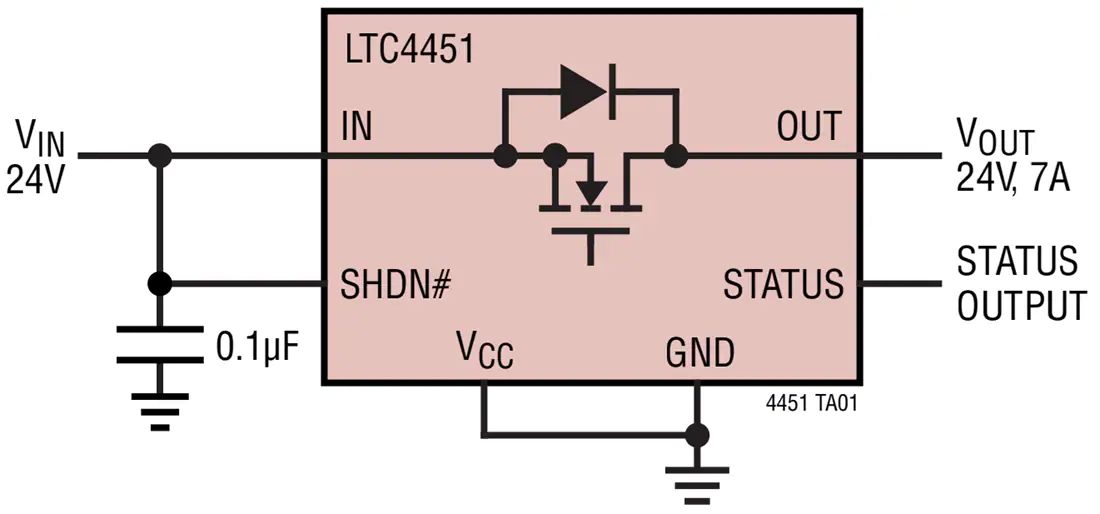 more information: https://www.analog.com/en/products/ltc4451.html
Join 97,426 other subscribers

Archives