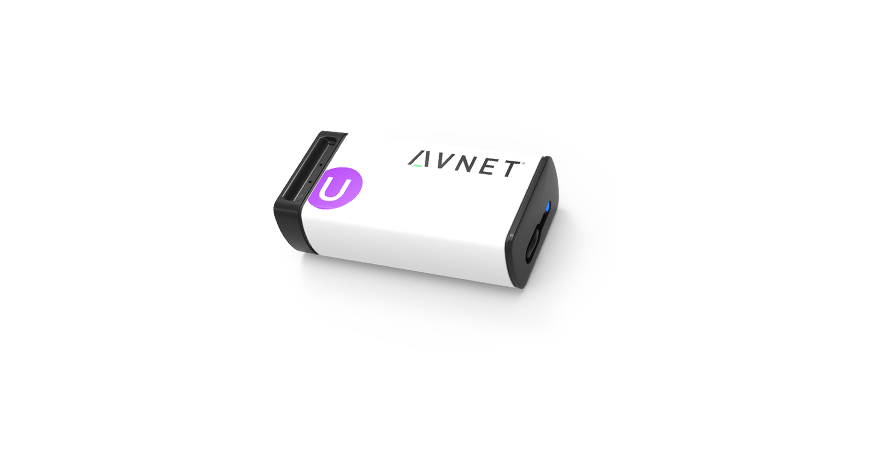 Avnet SmartEdge Agile – End-to-End IoT solution to deliver AI and Security at the Edge
The /SMARTEDGE AGILE meta-sensor, together with the Brainium Machine Learning cloud platform, form part of an ecosystem which provides a full, machine learning IoT system. The key advantages of this system are the use of Artificial Intelligence to analyse and monitor complex behaviours in motion, or of any of the other parameters for which sensor types are built into the AGILE meta-sensor. Brainium builds a complex Machine Learning model from the raw data acquired by AGILE. That model is then deployed right back to AGILE at the edge of the IoT network; now, real AI is running at the edge, where only qualified data is now sent to the Cloud, and decisions can be taken autonomously without the need for constant involvement by Cloud services.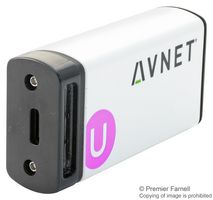 Brainium, and the /SMARTEDGE AGILE meta-sensor's origins lie in developments in the sports industry, where analysing motion is critically important to top sporting performance. A highly skilled software development team has built a comparatively easy to use platform, consisting of deceptively complex machine learning systems, and autonomous meta-sensors which together, deliver ease of use, and a complete configuration platform. At its heart is over four years of real machine learning. An IoT network consisting of the Brainium platform and AGILE sensors is easy to put together because of its edge-to-cloud architecture. Any gateway used by the AGILE meta-sensors to connect to the Brainium platform is completely transparent to AGILE data traffic due to its edge-to-cloud security, making deployment easy. Further, the Brainium platform itself can be consumed as a Cloud service, or it can be containerised for use within other services, or even run privately. Best in class network security has been built in from the start, with full edge-to-cloud certificate based TLS security implemented as standard, protecting you, your network, and your reputation from attack. AI at the Edge increases the immediacy of decision making, and lessens the need for high volumes of traffic, reducing the need for high bandwidth connections from Edge to Cloud. All of this means a less expensive ongoing cost of ownership. In short Brainium and the Agile meta-sensor device make AI easy to implement, and cost effective to deploy without compromising on security.

Specifications
Sensor Board
Accelerometer + Gyroscope
Magnetometer
Pressure Sensor
Temperature & Humidity
Proximity/Ambient Light Sensor
Microphone
Connectivity
Brainium
Software included at 3 levels (device, gateway, server)
AI Studio to build models and send them to the Edge
Maximum of 6 months Microsoft Azure hosting included
Real-time insights of your device
Edge-to-Cloud Security
Ally Winning@ www.eenewsembedded.com wrote for SmartEdge Agile:
SmartEdge Agile integrates nine sensors, and allows the implementation of AI at the edge through an easy-to-use, zero-code interface. SmartEdge Agile uses Bluetooth Low Energy 5.0 and is CE and FCC certified. The device is based around an 80-MHz, 32-bit Brainium STM32 chip featuring an ARM Cortex-M4. Integrated sensors include two 3D accelerometers, a 3D gyroscope, a 3D magnetometer, a pressure sensor, a humidity and temperature sensor, a microphone, an ambient light sensor and proximity sensor, all from STMicroelectronics. SmartEdge Agile also has a Secure Element for authentication, encryption and integrity of the exchanged data. The device has a modular build with a sensor board, connectivity board and a USB Type C connector to allow customization.
The module is available for purchase on www.farnell.com for £85.92. For more information check this website.