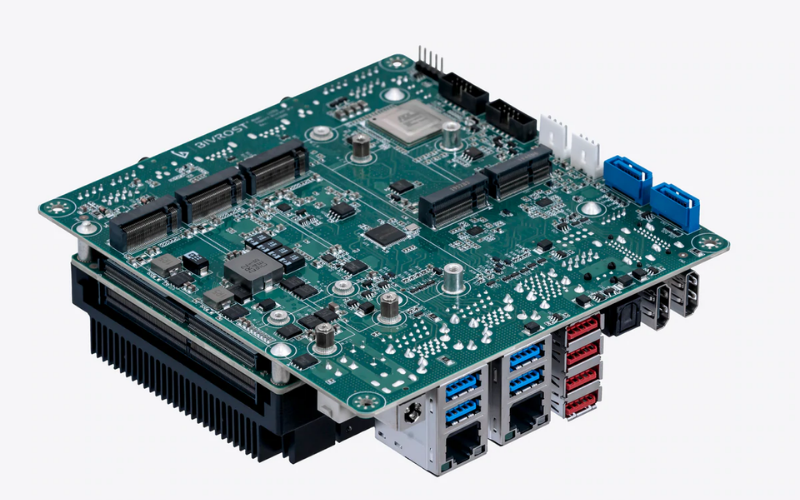 BIVROST Lite5 mini-STX platform provides up to 96GB RAM for edge computing and machine vision applications
The BIVROST Lite5 STX platform is a 5-inch mini-STX motherboard specifically designed to accommodate the increasing demands of AI/ML, edge computing, and industry 4.0 applications. Lite5 has been built to increase I/O capacity, utilize the capabilities of the unified memory architecture, and enable the ability to run 24 hours a day, seven days a week.
The Lite5 hardware platform was designed with the goal of processing media quickly. With a low power capability and smaller carbon footprint, the Intel UHD 630 graphics can greatly enhance video decoding and encoding with multiple streams up to 4K resolution at 60fps. Unifying memory reduces bandwidth needs by increasing usable video memory up to half-installed system memory (8GB in basic configuration) for data-intensive applications. GPGPU computing technologies like OpenCL, DirectCompute, and Vulkan API support are also available on some GPUs.
The hardware is powered by the Intel Core i7-8850H integrated with the above-mentioned UHD Graphics 630 GPU with 6 processor cores and 12 threads clocked at a frequency of 2.6GHz, capable of going up to 4.3GHz on a single core. However, there are other options to choose from in terms of CPU variants– Intel Core i5-8400H, Intel Xeon E-2276ME, Intel Core i7-9850HL, and Intel Core i3-9100HL.
When it comes to the operating systems, BIVROST Lite5 mini-STX platform runs Ubuntu Linux 18.04 and its newer versions, as well as supports Windows 10 and 11. The board includes two Gigabit Ethernet connections, 12x USB interfaces, 2x HDMI 2.0 video output, and 5x M.2 extension connectors. It also features the Advantech SOM-5899 COM Express Basic Type 6 module that supports up to 96GB DDR4 ECC memory.
BIVROST's Lite5 is also shipped with 2x GbE, 2x HDMI 2.0, 2x USB 3.2 Gen1 (USB 3.0), and a massive 8x USB 3.1 Gen2 port. Four of the ports provide dedicated 8Gbps connections, while the fourth port supports 10Gbps connections as well as shared bandwidth choices of up to 32Gbps.
Analysis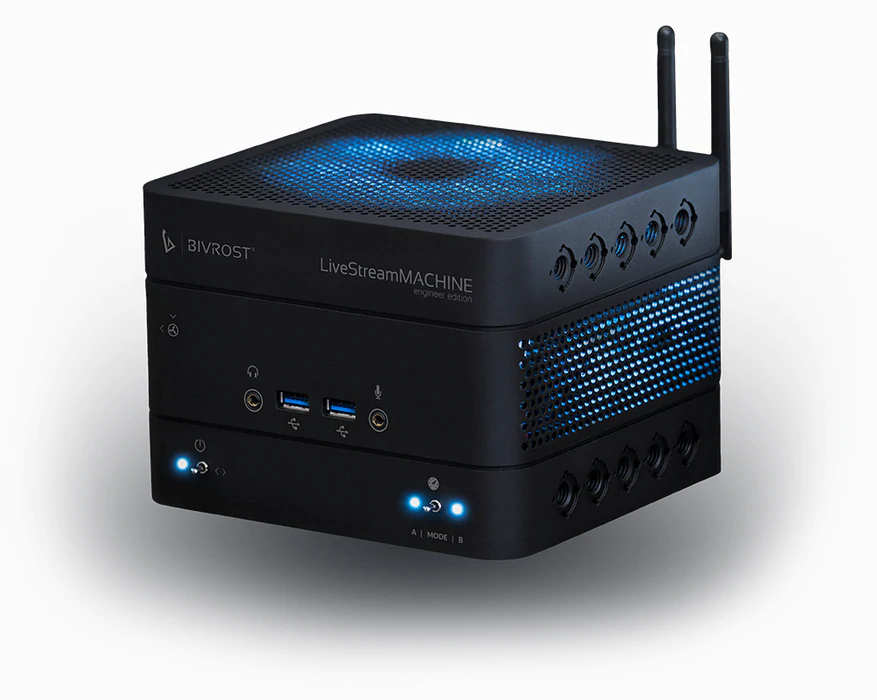 One interesting case study is presented by the manufacturer on the product page – multi-cam live video processing. All of this is capable because of the onboard graphics card that supports H.264 and H.265 video encoding techniques that can be accessed through the dual HDMI 2.0 ports. Due to rich input/output ports, real-time 4K video capture, mixing, color grading, and streaming is possible with sub 10 frame latency which is impressive. This is likely not possible on a Raspberry Pi 4 Model B.
The Lite5 can be bought as an OEM, with a development bench table or a CNC milled aluminum chassis as a reference. Further alterations to the chassis design can be ordered depending on the expansion cards chosen or other requirements. Priced at 2,200 Euros in the Core-i5, 16GB RAM, and 250GB SSD configuration, the BIVROST Lite5 mini-STX platform is now available on its product page.
Join 97,426 other subscribers

Archives