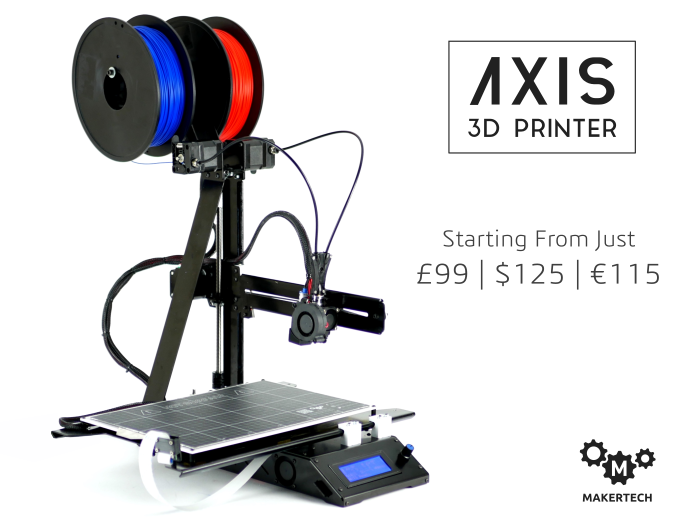 AXIS 3D Printer – Dual Material Printing at $125
The AXIS 3D Printer is one of the most affordable 3D Printers ever made and perfect for anyone keen to dive into the futuristic world of desktop 3D Printing, without having to break the bank!
Our printer is based on open-source technology with tried and tested industry standard components designed to work right, first time.
The £99 price was achieved by creating a design that merged together the motion system and frame of the printer whilst keeping the part count to a minimum. This way we can offer high quality components but for a far lower price.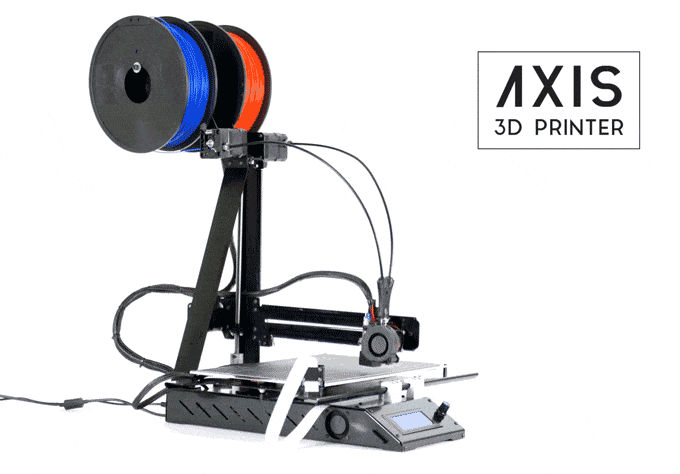 It's worth mentioning that our margins are low, so we need your support to order large enough quantities to make the AXIS 3D Printer a success – but we will deliver and our pledge goal is very realistic for doing so!
Use the AXIS 3D Printer to print virtually any plastic object from toys and models to more practical items ranging from bike grips to shower heads! Explore the full range of possibilities on the popular model sharing site myminifactory.com.
Or take things further with the free and easy to use design software TinkerCAD to print your own unique objects!
Intro Video
The project is live on kickstarter for $125 with 33 days to go. This is an affordable 3D printer with astonish printing quality.