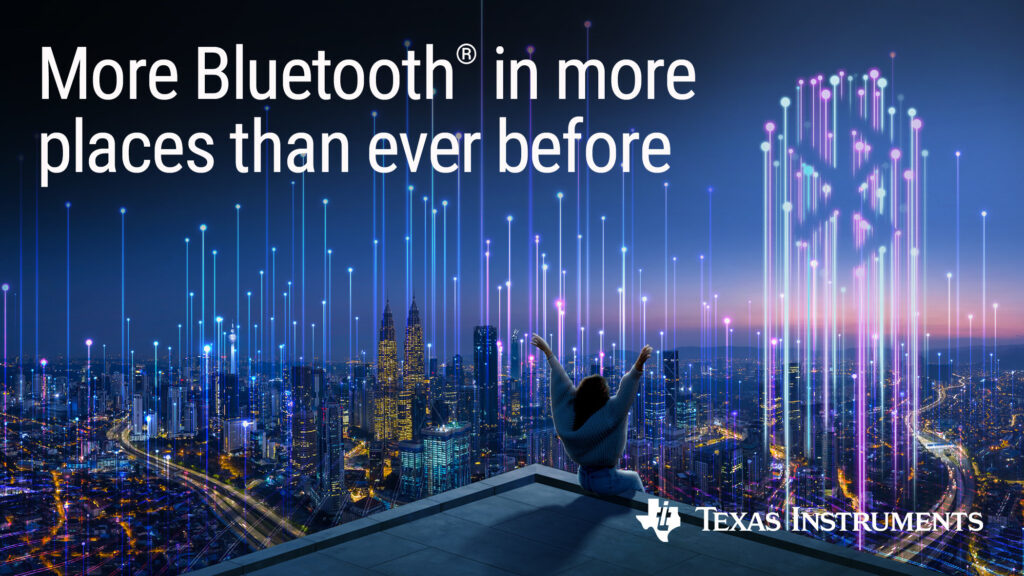 Bluetooth LE CC2340 Featuring Best-in-class Standby Current and Radio-Frequency Performance Enables High-quality Bluetooth LE at an Affordable Price
Dallas Texas Instruments (TI) has announced a new family of wireless microcontrollers that allows you to quickly and easily add Bluetooth Low Energy (LE) to almost any application. The new SimpleLink CC2340 wireless MCUs offer high-quality RF and power performance backed by expert technical support. With a wide operating temperature range of -40ºC to 125ºC, an increased memory, longer battery life, and a lesser standby current, the MCUs enable broader adoption of BLE technology across many everyday applications such as industrial sensors, medical laboratory devices, and outdoor environments such as EV charges or smart meters.
"I am grateful for the contributions of our membership in delivering innovative solutions that benefit the Bluetooth ecosystem and help broaden the adoption of Bluetooth technology," says Mark Powell, CEO of the Bluetooth Special Interest Group (SIG). "Industrywide, 5 billion Bluetooth® enabled devices are forecast to ship in 2022. The commitment and involvement of Bluetooth SIG members like Texas Instruments allow Bluetooth technology to meet the growing demands for enhanced wireless connectivity in a wider range of applications."
The latest addition to the SimpleLink portfolio which provides innovative connectivity solutions to the industrial, automotive and electronics markets, offers connectivity solutions to your design needs.
"The new MCUs will provide high-quality RF and power performance at an affordable price,"
said Marian Kost, TI's Vice President and General Manager of Connectivity.
Specifications Include:
Flash memory of 256KB for CC2340R2 and 512KB for CC2340R5 (gives exceptional flexibility for engineers and ample space for application code)
36KB of RAM
Standby Current of less than 830 nA (about 40% lower than competing devices; helps extend battery life for up to 10 years on a coin cell battery in wireless applications)
Shelf life of 18 to 24 months
2 weeks of active Bluetooth LE operation on a coin cell battery
Output power range of up to +8 dBm (this is about the highest among competing Bluetooth LE wireless MCUs; allows for expansion of RF performance and connection range)
Has a low power consumption in sleep mode
Has wireless protocol support
Integrated RF balun (allows for a simpler design with fewer external components).
The MCUs are expected to be in volume production in the first half of next year. Pricing for the CC2340 family is said to start at $0.79 which is a relatively low price compared to competing devices. This will make it affordable for engineers and developers to add Bluetooth Low Energy connectivity to more products easily. Other useful details on the Bluetooth LE CC2340 can be found on the product page or the company's website.
Join 97,426 other subscribers

Archives