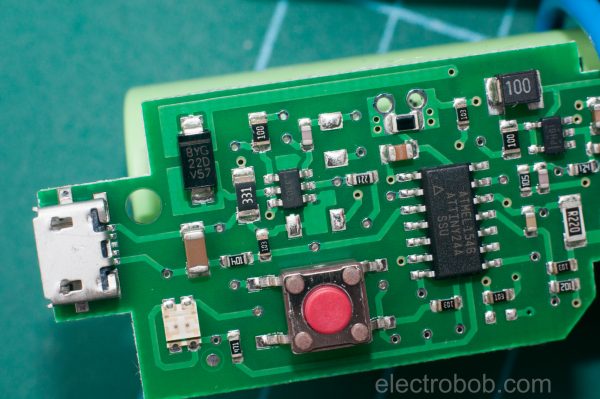 Bosch glue pen teardown
electrobob @ electrobob.com tipped us with his latest teardown of a battery powered Bosch glue pen. He writes:
On the right side we can see the fuse and a IRF3711Z 6mΩ 20V HEXFET driving the heating element. At the glue melting end there is no temperature sensor, they are probably relying on the positive thermal coefficient of the heating element to achieve a rather stable temperature, as the manual quotes "approximately 170 °C". Also there is a step up converter – used to generate ~12 V to drive the gate of the tranzistor, to keep it in the low ohmic region.
Bosch glue pen teardown – [Link]
Join 97,426 other subscribers

Archives