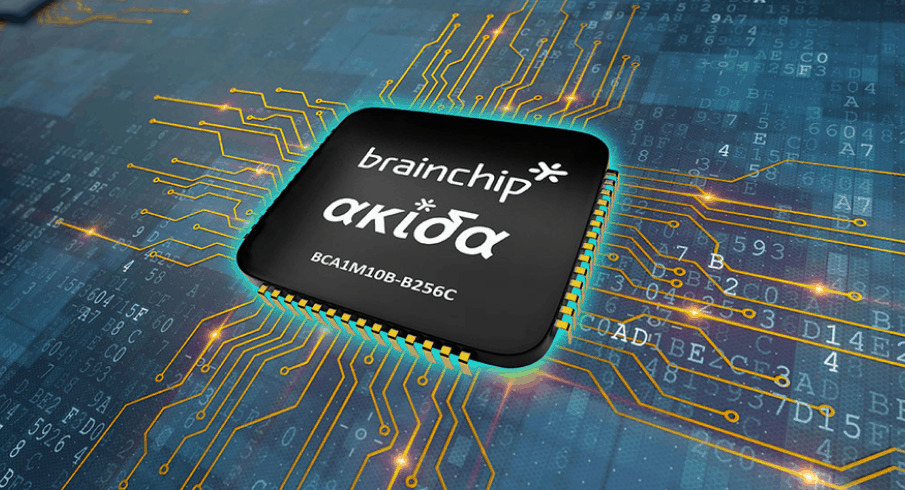 BrainChip has brought second-generation Akida platform to the market
BrainChip has unveiled the second generation of its Akida platform, designed for energy-efficient and intelligent edge devices for the rapidly growing demand for artificial intelligence in the IoT ecosystem. The new Akida platform features a neural processing system designed for embedded edge AI applications, featuring 8-bit processing and advanced capabilities such as time domain convolutions and vision transformer acceleration. This enables the device to deliver high performance in sub-watt devices, moving from perception to cognition.
The key highlight of the Akida is the Temporal Event-based Neural Nets (TENN) spatial-temporal convolutions that enable the processing of raw time-continuous streaming data such as video analytics, target tracking, and audio classification. At the same time, time series analytics is used in forecasting and predictive maintenance. These capabilities are important for application in industrial, automotive, digital health, smart home, and smart city industries.
Temporal Event-based Neural Nets are a type of neural network that can handle temporal data which changes over time. They process this data only when there is a change in the input stream, inspired by how the human brain processes sensory data. The spatial temporal convolutions are used to extract features from the input data relevant to the task. Combining these two allows the Akida platform to perform complex tasks with low power consumption.
"We see an increasing demand for real-time, on-device intelligence in AI applications powered by our MCUs and the need to make sensors smarter for industrial and IoT devices," said Roger Wendelken, Senior Vice President in Renesas' IoT and Infrastructure Business Unit. "We licensed Akida neural processors because of their unique neuromorphic approach to bring hyper-efficient acceleration for today's mainstream AI models at the edge.
Another upgrade to the Akida platform is the addition of Vision Transformers (ViT) acceleration. This edge neural network has been used to process data in various computer vision tasks such as image classification, object detection, and semantic segmentation. This acceleration mechanism, when combined with Akida's ability to process multiple layers simultaneously, allows it to self-manage the execution of complex networks like RESNET-50.
The device combines efficiency and performance to enable very differentiated solutions that include secure, small form factor devices like hearable and wearable devices and medical devices for monitoring the heart that consumes only microwatts of power. According to the press release, the platform will be publicly available in Q3 of 2023.
Join 97,426 other subscribers

Archives