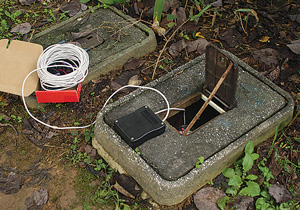 Build a Wireless Water Meter for Your Home
David Schneider @ spectrum.ieee.org shows us how to watch over your water usage using an Arduino and a Raspberry Pi. He writes:
California, where I once lived, is in the midst of a severe drought. Thankfully, I now reside in North Carolina, a much wetter state. But even here there have been years when water was in short supply and people were asked to conserve.
Build a Wireless Water Meter for Your Home – [Link]
Join 97,426 other subscribers

Archives