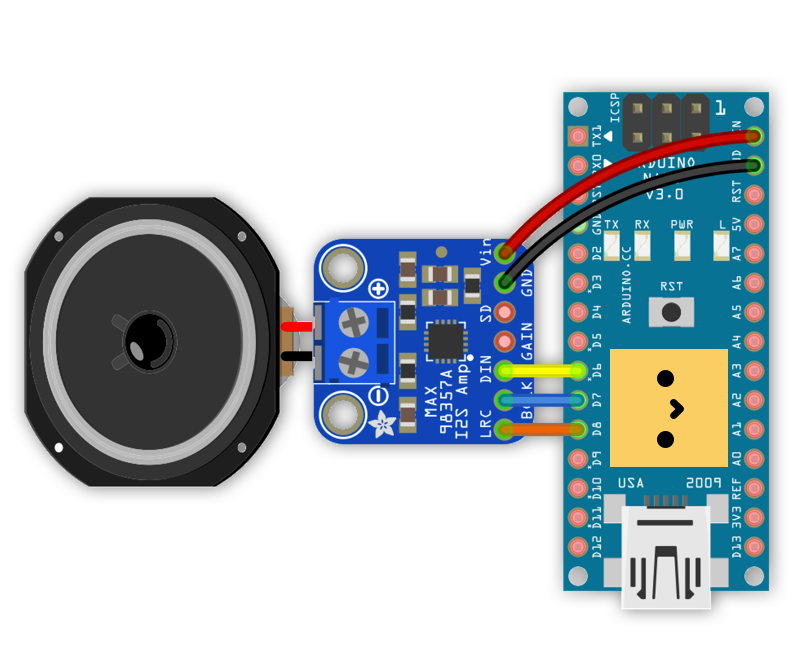 Chirp and Linkplay Deliver a Turnkey Solution for Frictionless Audio-Based Provisioning of Smart Devices
Combining embedded data-over-sound with cornerstone Wi-Fi audio technology for enhanced connectivity of smart consumer applications.
Chirp, a pioneer of data-over-sound technology and Linkplay Technology, a leader in Wi-Fi audio solutions have today announced a technical partnership, delivering a turnkey solution for the frictionless, audio-based provisioning of smart-enabled consumer applications.
Chirp's ultrasonic machine-to-machine communications software enables any device with a loudspeaker or microphone to exchange data via inaudible sound waves. Working like an audio QR code, the technology sends data seamlessly over sound waves to enhance end-user experiences and add value to existing hardware. As a leader in integrated Wi-Fi audio technology, Linkplay works closely with device owners to integrate cost effective, smart solutions into audio-enabled devices and create compelling user experiences at scale.
Leveraging Chirp's ultrasonic audio protocol, smart-enabled devices integrated with Linkplay's comprehensive set of Wi-Fi Audio modules can utilise audio-based data transfer capabilities to enable seamless provisioning for consumer applications in close proximity, without the need for additional hardware.
Combining the capabilities of embedded data-over-sound with Linkplay's cornerstone Wi-Fi audio technology, the two companies have delivered a software-defined connectivity solution which removes any device set up, pairing or configuration requirements to facilitate secure, seamless network provisioning.
Chirp's data-over-sound technology will encode credentials into an inaudible tone, which is then transmitted to a microphone or speaker already built in to a smart-enabled device. This data is then received over audio and the device is connected to a network, enabling frictionless user experiences at scale across a range of modern CE applications. Integrating Chirp's SDK into Linkplay's Wi-Fi Audio modules will add further connectivity capabilities to a range of audio-enabled consumer hardware, such as smart speakers, TVs and home control systems. Removing the need for additional hardware, the partnership delivers a robust and cost-effective provisioning solution for third party OEMs without additions to their bill of materials.
"Chirp's software-defined data-over-sound offering presents an extremely novel approach to provisioning smart-enabled devices. Delivering cost-effective device-to-device connectivity at scale remains an inherent challenge for many CE device manufacturers today. Combining the power of data-over-sound with our portfolio of WiFi audio solutions, we can provide a scalable turnkey solution which eliminates device provisioning challenges to not only enrich the user experience, but support manufacturers with the continued development of their audio products." commented Lifeng Zhao, CEO of Linkplay.

"Audio continues its prevalence as a highly advantageous form of connectivity within the smart device landscape, commented James Nesfield, CEO of Chirp. "Partnering with Linkplay to introduce the capabilities of data-over-sound across a vast range of audio-enabled devices further establishes the technology's position as a vehicle for enhanced connectivity between modern consumer applications. We look forward to seeing the value that our technical partnership delivers for Linkplay customers when advancing the connectivity of modern devices and ultimately, elevating the end-user experience."
A video demonstration can be found here.
For more information, visit https://chirp.io and https://linkplay.com/