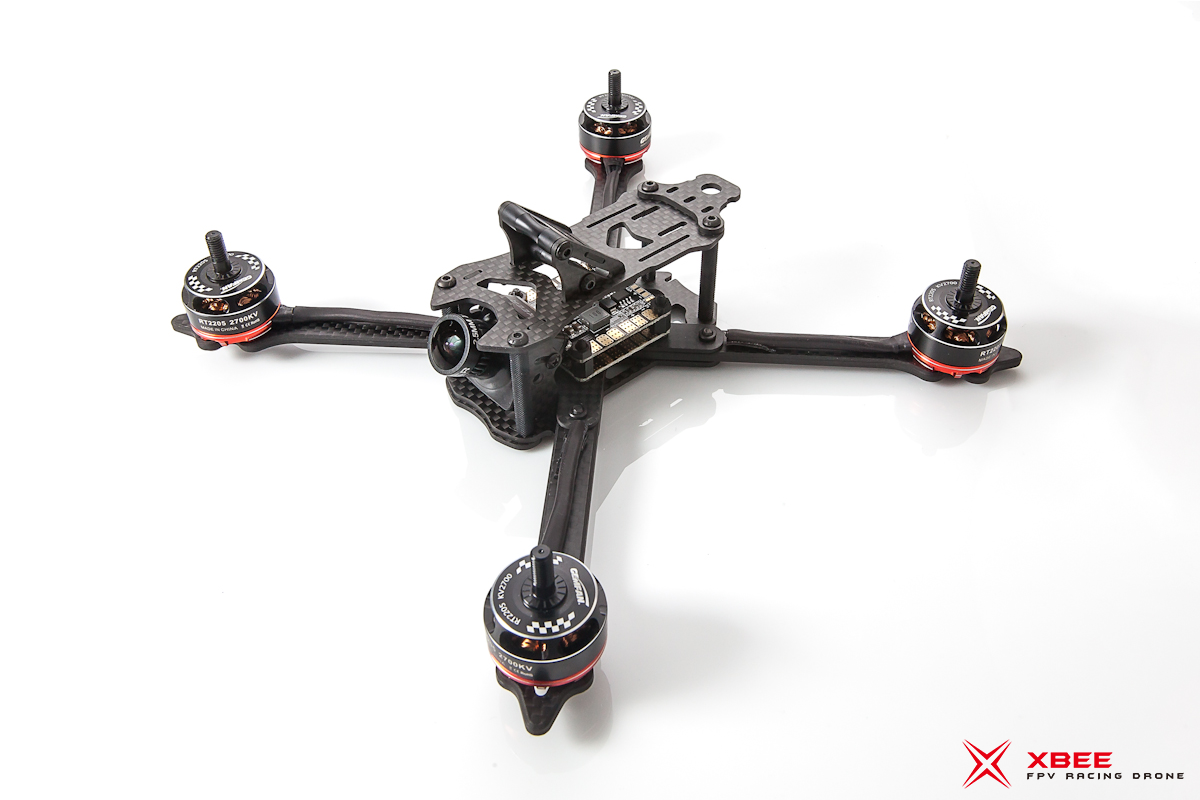 XBEE X V2 FPV Racing Drone Kit
XBEE, the FPV racing drones manufacturer, had produced recently its new racing frame "XBEE X V2" for $75. It is a follow-up to the previous model "The XB-X Mk2" and it is a quad drone frame with a camera on its body. X V2 is designed with Wheelbase 220mm size guide.
First-person view (FPV) is also known as video piloting. Using this technique you can control a radio-controlled vehicle from the driver or pilot's view point. The vehicle is either driven or piloted remotely from a first-person perspective via an onboard camera, fed wirelessly to video FPV goggles or a video monitor.
V2 Features:
Full Carbon Fiber.
2mm Bottom Plate, 2mm Top Plate and 4mm arms
Matek PDB include(PDB-XPW W/ CURRENT SENSOR 140A & DUAL BEC)
Black steel screws(option titanium screws)
Transmitter mount include
weight : 79g
To build a full drone with the V2 frame you will need these parts with a total budget of about $450:
This video by X-FramesFPV will show you how to build XBEE X V2:
You can also follow this guide for detailed instructions of a full build of V2.
Join 97,426 other subscribers

Archives