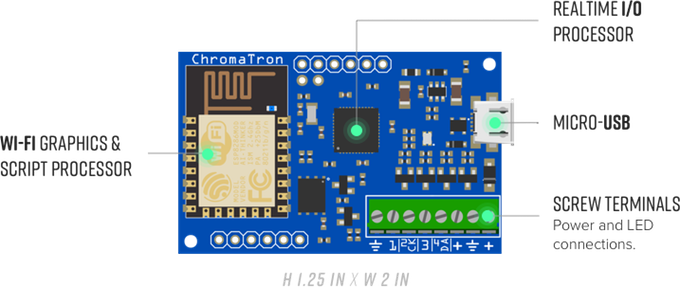 Chromatron – Wifi Pixel Controller
Chromatron is an open source Wifi pixel controller designed to make LED pixel projects easy and fun.
Hi, I'm Jeremy! I've designed a toolkit for making art with LED pixel strips, and I'd like to share it with you! Chromatron takes custom designed hardware and feature-packed firmware, sprinkles it with some Python, and serves up a delicious new platform to help you transform your world into a psychedelic dreamscape.
Chromatron – Wifi Pixel Controller – [Link]