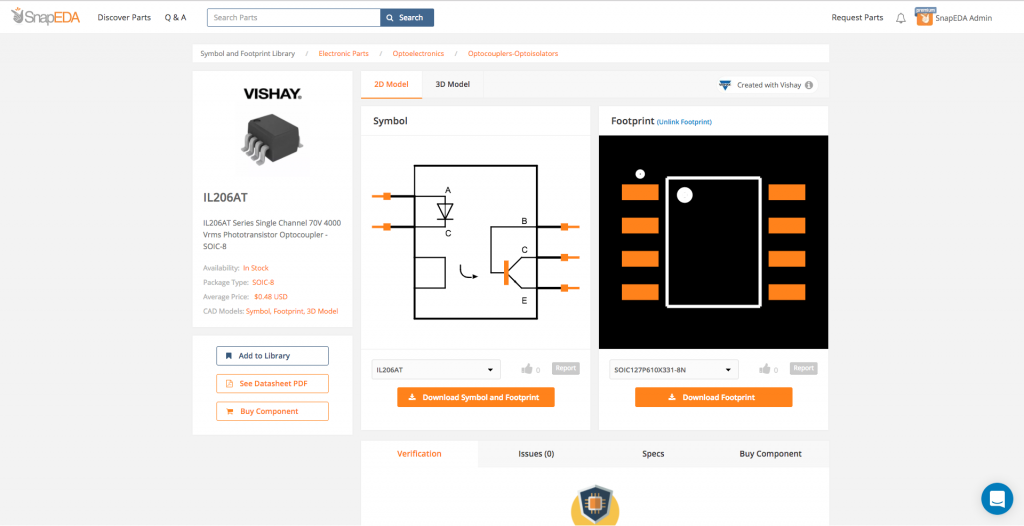 Digi-Key Releases New Addition of Symbols & Footprints for Vishay Products
New models, available via SnapEDA, streamline the design-in of Vishay optoelectronics parts.
THIEF RIVER FALLS, Minnesota, SANTA CLARA, California, and SAN FRANCISCO, California, USA – Digi-Key Electronics, a global electronic components distributor, today announced the addition of symbols, footprints, and 3D models for Vishay's catalog of optoelectronics products.
The models, made available via online parts library SnapEDA, can be downloaded for free for most major PCB design tools.
Designers spend days creating digital models for each component in their circuit board designs. With this new collaboration, designers can simply drag-and-drop high-quality, auto-verified models into their designs, saving them days of time.
"Each day, thousands of designers use Digi-Key to find components for their designs," said Natasha Baker, CEO & Founder of SnapEDA. "By adding SnapEDA's high-quality, ready-to-use digital models to the content solutions available, we're helping them move from idea to production faster than ever with Vishay products."
Products supported with this release include a wide variety of Vishay's optical sensors, optocouplers, solid-state relays, and MOSFET drivers.