Discover the new Novasom's M9 SBC Tought for advanced multimedia applications
There's a new member in the Novasom's SBCs M-Line family
The SBCs M-line was created for those advanced multimedia applications, where the computing power and the presence of specific HW accelerators, are needed as much as the advanced connectivity to various kinds of displays while maintaining the classic low-level industrial connectivity.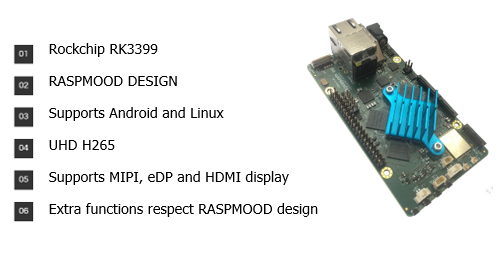 A new generation high performance industrial SBC
The latest product of the M-Line is Novasom M9 which joins the well-established M7 and M7Plus. This SBC is based on the prestige Rockchip 3399. This CPU offers the new Cortex A72's performance and the multicore Quad A53 used to speed-up parallelism and lower consumption when needed, with one of the strongest GPU available on the market: the Mali-T860MP4. This board has been minded to offer the latest and strongest video input-output capability, while minding to our RASPMOOD approach with USB extender and low level GPIO to assure the compatibility with the famous community board's started application.
As any Industrial Novasom's SBC, the unit is equipped with our famous protected power supply, minded as industrial in terms of emission, susceptibility, mission profile and assisted by our technical support that will assure the success of your application. This is an Android-graphics oriented minded SBC, offering a superior fluidity experience for any tablet like or digital signage application.
more information: https://www.novasomindustries.com
Join 97,426 other subscribers

Archives