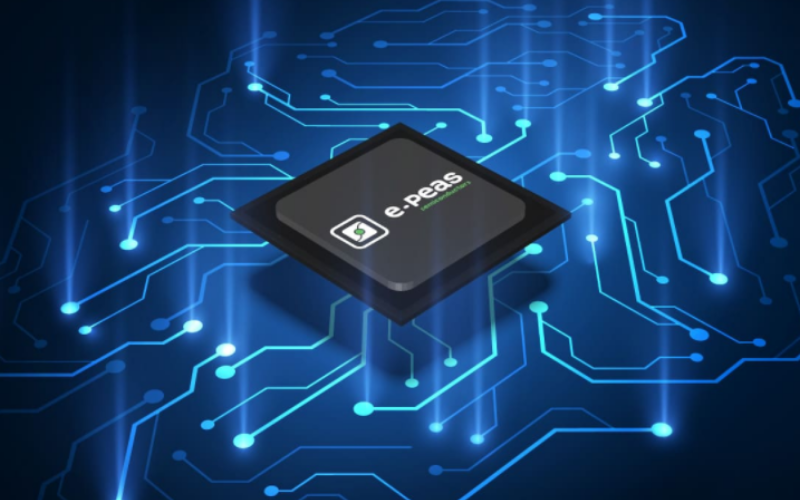 E-peas' EDMS105N General Purpose Microcontroller For Sensing Applications
At CES 2022, Belgium fabless semiconductor company, E-peas, known for ultra-low-power and high-performance circuits in reducing energy consumption for IoT applications, announced a general-purpose microcontroller, EDMS105N. As the name suggests, EDMS stands for edge device microcontroller for sensing applications is an ultra-low-power device with an active power management unit. Low power consumption both in active and standby mode has made it a competitive choice for sensing applications. This saves power in standby mode and consumes minimum power for processing capabilities.
At the heart of EDMS105 microcontroller is the 32-bit Arm Cortex-M0 processor running at a clock frequency of 24MHz. Tightly integrated processor core demonstrates 18µA/MHz CoreMark performance with a required power supply of 1.8 to 3.3V. Also comes the built-in power management unit featuring inductive buck converters and LDOs for reduced BOM. There are multiple operating models based on the Arm Active, Sleep, and Deep-sleep modes for different levels of power and clock gating.
Specifications of EDMS105N Microcontroller:
Processor: ARM Cortex-M0 32-bit architecture

Clock speed: 24MHz
DeepSleep current: 340nA
Active current: 18µA/MHz

Memory: 32kB SRAM
Flash: 256kB of non-volatile single-cycle flash memory
Communication: 2x UART, 2x SPI, 2x I2C, 2x I2S, 48x GPIOs
Security: 1x 128-bit AES module, Random number generator
Analog interfaces: 1x 12-bit ADC with 8 channels, 1x rail-to-rail analog comparator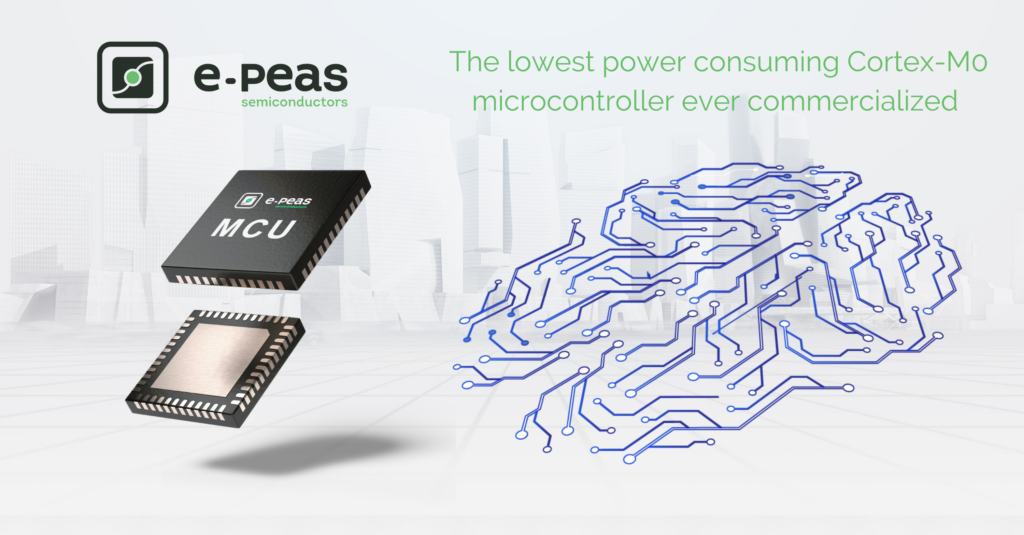 According to the Chief Executive Officer and Co-founder of E-peas, Geoffroy Gosset,
"The release of our EDMS105N MCU is the culmination of many years of in-depth research and development work, and we are excited to see how extensive an impact it will have on the IoT sector in the years ahead." "This is the first of a series of announcements that are going to take us towards being a one-stop-shop for all the key IC components needed for extremely low power systems," he continues.
The manufacturer did not provide details on the availability and pricing of the microcontroller, but you can discuss your use case with the team for ease of integration.
Join 97,426 other subscribers

Archives