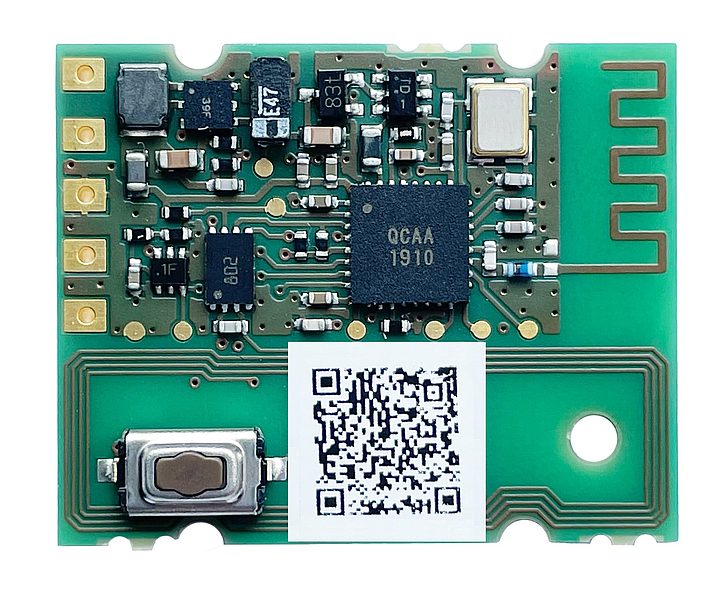 EnOcean is presenting the PTM 535BZ module that combines two radio standards in one product
EnOcean, the world's leading developer of energy harvesting wireless technology, is presenting the PTM 535BZ module, the latest addition to its range of transmitter modules wireless technology for battery-free switch applications. In addition to the already established PTM 535 for the EnOcean wireless standard and PTM 535Z for Zigbee applications, PTM 535BZ is the first module that offers a combination of supported wireless standards in the 2.4 GHz radio band. In conjunction with the EnOcean ECO 200 harvester, PTM 535BZ enables the realization of energy harvesting wireless switches communicating based on Bluetooth Low Energy (BLE) or Zigbee Green Power (ZGP) radio standards. Thanks to the integrated Near Field Communication (NFC) interface, it is easy to switch between the two radio standards depending on the application.
Combined radio standards and NFC for an easy integration
With the new PTM 535BZ module, EnOcean is setting a new standard among battery-free and wireless radio transmitter modules. Until now, energy harvesting modules were designed to use only one radio protocol – EnOcean, Bluetooth or Zigbee Green Power – for data transmission. The newly developed PTM 535BZ is the first module that integrates the two 2.4 GHz protocols BLE and ZGP into one product. This gives users the option of selecting one of these two protocols for transmission depending on their needs. On top, PTM 535BZ is also the first module from the product range to be equipped with an NFC interface; a technical challenge due to the very small form factor. The use of NFC makes configuration much easier and also saves valuable time during installation. It also allows selecting between BLE and ZGP radio protocol and defining all configuration parameters using an NFC-enabled smartphone or, alternatively, a PC with an NFC reader.
"We want to support our customers as best we can with new developments and make the integration and commissioning of our products as simple as possible," says Matthias Kassner, Vice President Product Marketing, EnOcean GmbH. "The fact that the module supports two wireless standards means that the same end product can be used in various applications. This saves customers not only time but also costs, both being important factors when choosing a product."
Uniform form factor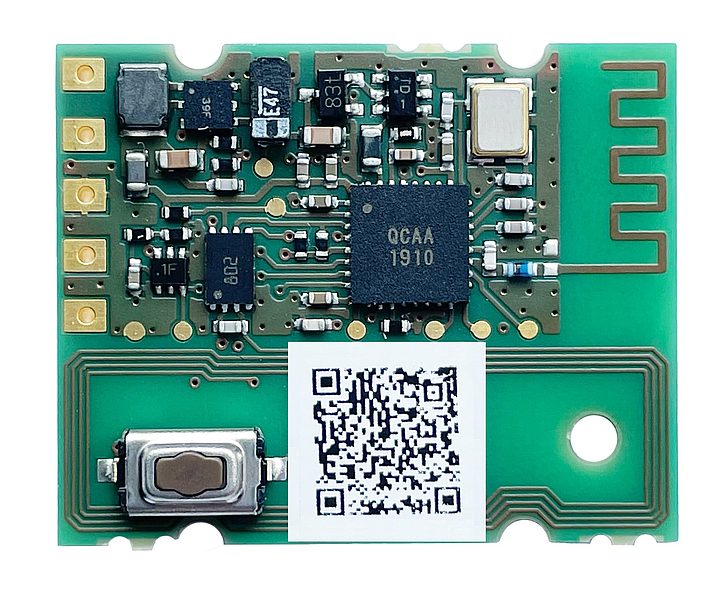 As with the existing PTM 535 models for the EnOcean radio standard and PTM 535Z for ZGP, EnOcean is again relying on the same form factor for PTM 535BZ. This offers customers a fast integration into already existing mechanical designs. At the same time, there are almost no limits to the possible radio switching applications due to wireless and battery-free operation and the worldwide usability of 2.4 GHz radio solutions. These include stop buttons in public buses, mechanical door and window sensors or even mini switches for the private home, e.g. to switch household appliances on and off.
For more information, please visit www.enocean.com
Join 97,426 other subscribers

Archives