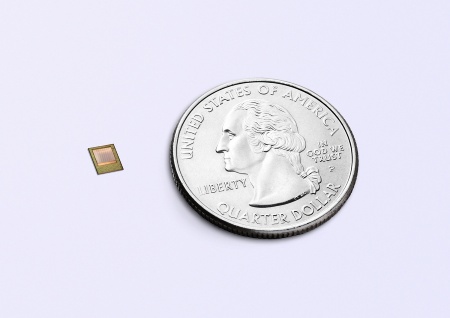 Face Recognition Chip revolutionizing Smartphone Security
Back in 2007 Apple released the first generation of iPhone which is considered as the first smartphone as those we use today. Before that, PDAs (Personal Digital Assistants) dominated the market and some even included network connectivity, the ability to send and receive calls, and password unlocking. The iPhone inherited the ability to be unlocked with a 4-digit personal password which allowed users to protect their personal information (photos, contacts, etc.). As it evolved, so did the security concerns regarding stolen phones and the new gained ability of thieves to unlock them despite the password. As a result, smartphone security had to be improved, different operating systems opted for different solutions such as 6- digits passwords, patterns, and finger print unlocking.
Using finger print to unlock a smartphone is the latest security trend, and almost all smartphones in the market now posses that feature. It is not just safer, but also faster and more convenient for users. However, new researches from New York University and Michigan State University suggest that fake digitally composed fingerprints can easily fool smartphones. The latest iPhone comes with FaceID feature which uses a true Depth selfie camera to scan your face and unlock your phone. Infineon together with pmdtechnologies AG developed a 3D image sensor chip which makes the face unlock feature smarter, faster, and more reliable.
The chip is based on ToF technology which offers advantages in performance, size, and power consumption of mobile devices. The Real3 chip has 38,000 pixels with each one featuring the Suppression Background Illumination circuitry, and includes the receiving optics and VCSEL illumination in a footprint of less than 12×8 mm. It is tuned to work at 940nm infrared light sources which results in improvements in outdoor performance. The product was displayed at CES 2018, and the company claims that they are ready for mass production,
Face recognition is growing in popularity and market forecasts expect an increase to roughly 290 million units in 2019 in smartphones with 3D sensing functionality. This technology seems to be safe, but questions have arisen regarding functionality in different scenarios. For example, can a thief unlock your phone by forcefully pointing it at you? Can an accident victim have problems unlocking their phone? Can the police unlock your phone without a warrant? Smartphone face recognition is still unexplored territory that users along side with developers will have to figure out just as with any other technology. It also offers a wide range of opportunities for developers to make safer payment options.
Subscribe to Blog via Email
Join 97,447 other subscribers
Archives