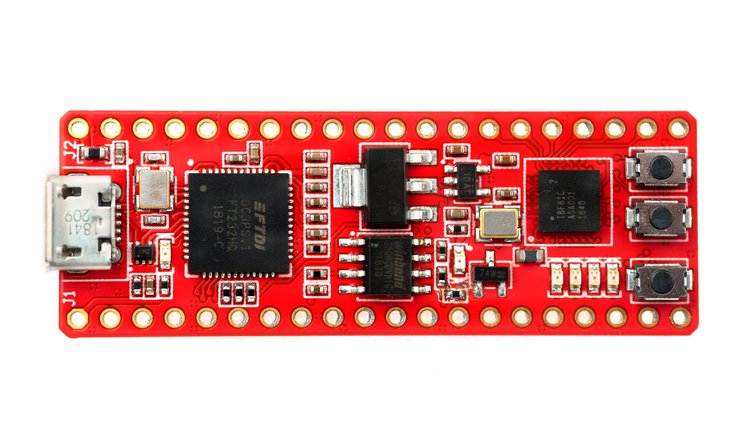 FireAnt – A low-cost, thumb-sized, breadboard-friendly FPGA dev board
FireAnt is a low-cost, thumb-sized, breadboard-friendly FPGA dev board for makers and hardware designers.
FireAnt is the first third-party development board for the Efinix Trion product family. It provides an easy-to-use development platform for FPGA makers and hobbyists. Powered by the Efinix Trion T8, FireAnt is ready to use with just a PC and no extra components required. The breadboard- friendly design allows for fast application deployment with sensors, peripherals, or other interfaces. It's the perfect solution for manufacturers to prototype their projects or digital design students to learn FPGA development using the new Efinix platform quickly. The power/performance/size advantages of the Trion T8 FPGA also make it ideal for edge IoT applications.
Features and Specifications
Efinix Trion T8 FPGA

7384 LE counts
8 embedded multipliers
1 low-power oscillator
1 PLL
122.88 kbit internal RAM
Package size: BGA-81 5×5 mm

Board dimensions: 51.4 x 18.3 mm
Supply voltage: VBUS 5 V | VCC 3.3 V
VCCIO: 3.3 V
Onboard 33.333 MHz crystal oscillator for PLL
GPIOs: 35
LED: 6 (incl. 4 user-configurable LEDs)
Flash: 8 Mbit serial NOR Flash
Programming interface:

USB 2.0 Hi-Speed(480 Mb/s)
JTAG (with exposed pin in bottom layer via external JTAG programmer)

Development platform: Efinity Software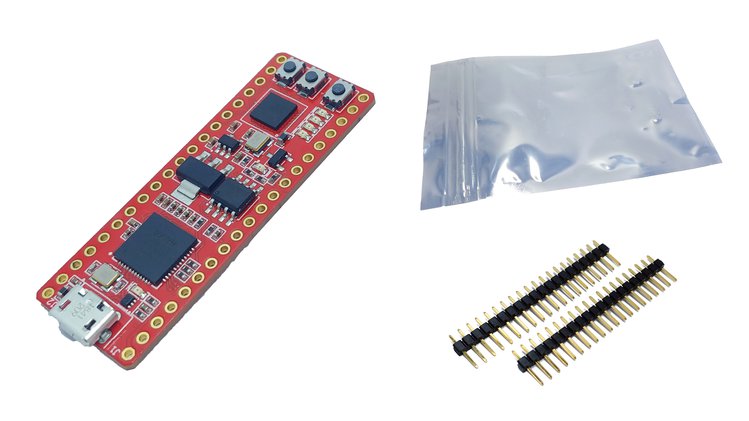 Comes Pre-loaded with a Firmware Demo
An out-of-box demo firmware is pre-loaded onto FireAnt. The firmware is actually a 4-bit counter with configurable counting speed. Press BTN1 to accelerate, while BTN2 is to decelerate. Besides validating the board peripheries (PLL, buttons and LEDs) are working, the out-of-box demo can give insight into what an HDL looks like when you check out the quick start guide.
The project is live on Crowdsupply and has 36 days left.
Join 97,426 other subscribers

Archives