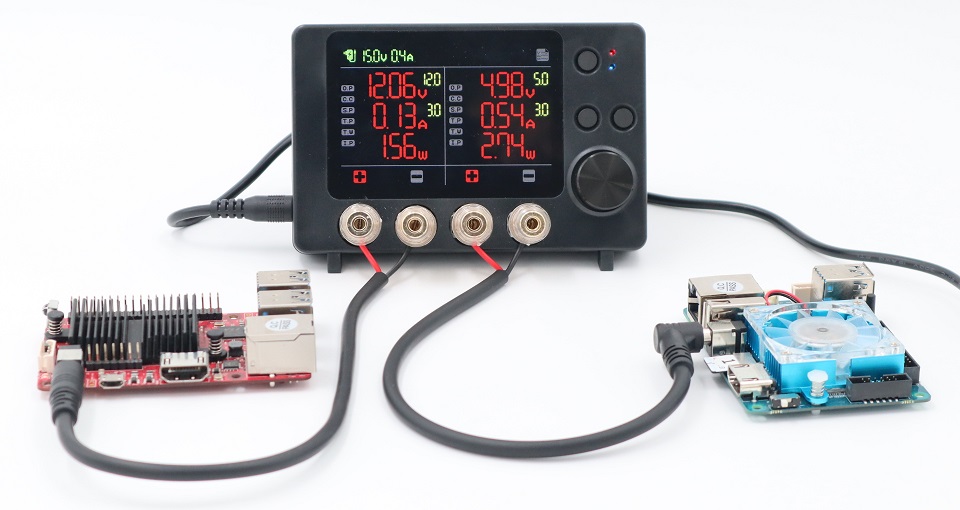 Hardkernel Odroid-smartpower 3 Is A Low-cost Power Monitoring Solution That Sells At $45
Low energy consumption is one of the key catalysts for scalable product launches. If your product is power-hungry, customers will certainly give you negative feedback. Consequently, every developer strives to make their products have extended battery lives, and they are increasingly looking for solutions to address the challenges with power consumption. Hardkernel, best known for its ODROID family of single-board computers, seeks to address this issue by making energy optimization more approachable. ODROID SmartPower 3, a compact, easily deployable power supply that monitors voltage, current, and power of the system load, can be used by embedded system developers to optimize energy consumption.
At the heart of the embedded device is the ESP32-S2 system-on-chip featuring a dual-core processor, but unfortunately no support for Wi-Fi or Bluetooth. Along with two DC plug cables that work with the ODROID-XU4, ODROID-N2, and ODROID-C4, the device comes with a USB-C data cable. The 15V/4A PSU is an optional power supply that you will additionally require. Additionally, it can be used for possible voltage drops, and software and hardware can be enhanced with applications that someday want to run on batteries.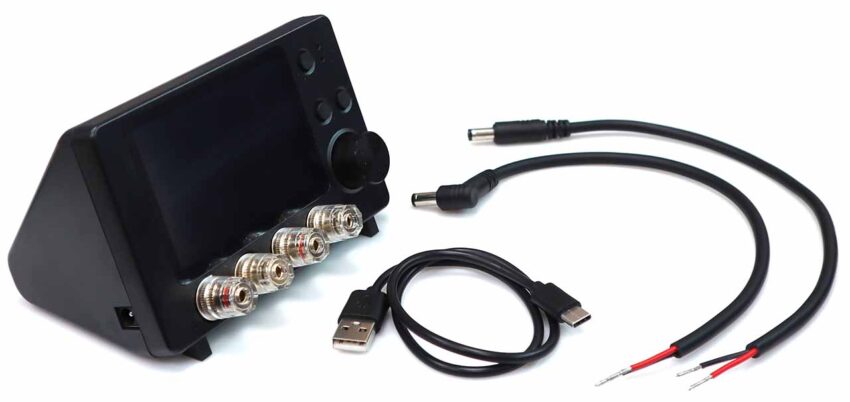 Specifications of ODROID SmartPower 3
SoC: ESP32 dual-core processor via ESP32-WROOM-32E module
Display: 3.5-inch TFT IPS LCD wide viewing angle with 480×320 resolution
Host Interface: USB Type-C port for firmware updates and data communication with PC
Output Channels: 2x output channels (Max 50W + 50W) via banana jacks each
Output Voltage: DC 3V to input voltage – 1V
Output Current: DC 3A max per channel
Measurement: Voltage, Current, Power; Maximum sampling rate- 200Hz (5msec interval)
Input Voltage: DC 9V to 21V
Misc:

LED- RED(Power), BLUE(Alive)
Button – ON/OFF/Menu/Cancel, Output Channel On/Off
Rotary encoder to adjust voltage and ampere also works as Select/Setup button
CNX Software's post has brought to our attention that, although the data is exhibited on display in real-time, the Smart Power 3's capacity to transmit data to a host computer makes it most useful. The program only transmits data over USB to a serial interface at 921,000 bps even though ESP32 supports Wi-Fi communication. Further, a comprehensive report of the voltage, ampere, and wattage values is sent to a serial console programmer like GNU Screen rather than employing complex software to handle the data.
If you are interested in the SmartPower 3 tool, head to the product page where you can purchase the device for $45. For more information and links to the firmware source code, visit the official ODROID Wiki page.
Join 97,426 other subscribers

Archives