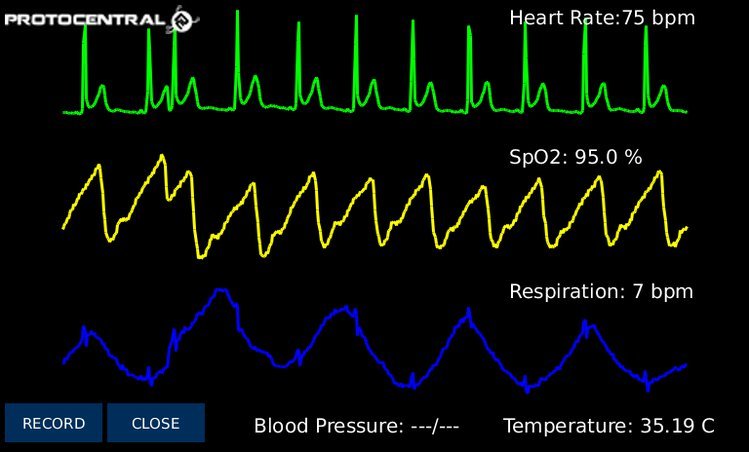 HealthyPi v3 – Health HAT for Raspberry Pi
An open-source, multi-parameter, full fledged human body vital sign monitoring HAT for Raspberry Pi as well as standalone use.
HealthyPi is a do-it-yourself, open-source vital sign monitor based on the Raspberry Pi. THe HealthyPi board itself is a HAT add-on for the Raspberry Pi 3 which measures all the human body's vital signs and sends it over to the Raspberry Pi. Couple it together with the official Raspberry Pi touchscreen and you've got a full-fledged vital sign monitor.
HealthyPi v3 – Health HAT for Raspberry Pi – [Link]