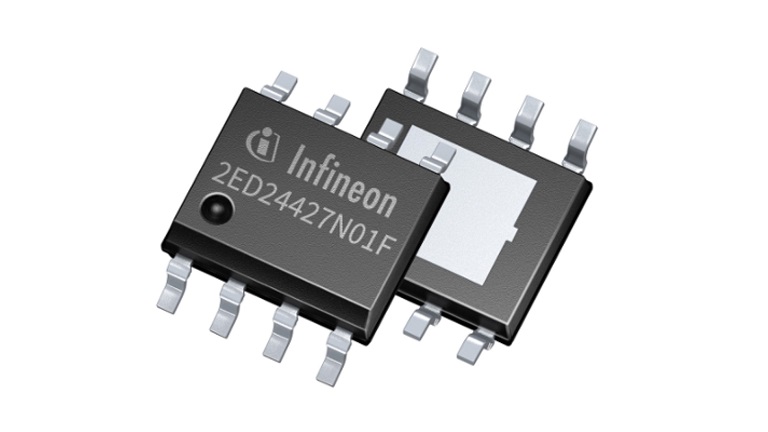 Infineon Technologies EiceDRIVER™ low side driver 2ED24427N01F
The 2ED24427N01F is a dual-channel ±10 A driver (typical) in a SOIC-8 package with a power pad for increased thermal efficiency
The 2ED24427N01F is a dual-channel ±10 A driver (typical) in a SOIC-8 package with a power pad for increased thermal efficiency.  It includes one enable pin for both channels and under-voltage lockout (UVLO) protection that is compatible (11.5 V) with IGBTs and MOSFETs.
The 2ED24427N01F is ideal for higher power or faster switching systems and can be used to drive paralleled IGBTs or MOSFETs in different applications such as interleaved PFC, Industrial Drives, Synchronous Rectification, and as transformer driven applications used in power conversion applications such as Industrial SMPS and UPS.
Key features
Additional benefits
Enables higher power applications with a single device that would typically require at least two competing devices with 4 A to 6 A source and sink drive capability
Enables higher frequency applications to help reduce system BOM cost enabling the use of smaller and less expensive passive components
The power pad enables higher power density by efficiently dissipating heat to the PCB ground plane.
Applications
Industrial drives
DC-DC
Fast EV charging
Motor control and drives
Power Management (SMPS)
more information: https://www.infineon.com/cms/en/product/power/gate-driver-ics/2ed24427n01f/
Join 97,426 other subscribers

Archives