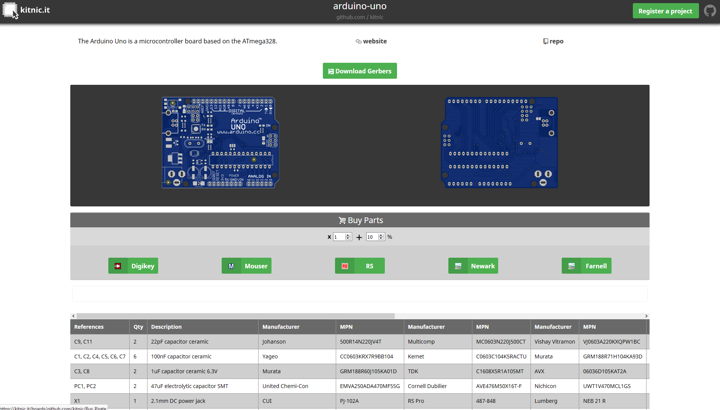 kitnic.it – Share your board and Order parts with one click
Kaspar tipped us with his nice website which allows you to download Gerbers of a board and order associated parts with one click. Currently supporting: Mouser, Digikey, RS, Newark and Farnell.
Kitnic is a registry of open hardware electronics projects that are ready for you to order and build. Click on any project to get further info, download the Gerbers and see the bill of materials. To quickly purchase the parts from various retailers you should install the 1-click BOM extension.
You can register your board today and get your board manufactured. The first 20 projects that register get vouchers with Dangerous Prototypes' PCB service. Currently there are 15/20 left.
To register, follow these instructions: https://github.com/monostable/kitnic/blob/master/README.md#submitting-your-project
kitnic.it – Share your board and Order parts with one click – [Link]
Subscribe to Blog via Email
Join 97,591 other subscribers
Archives