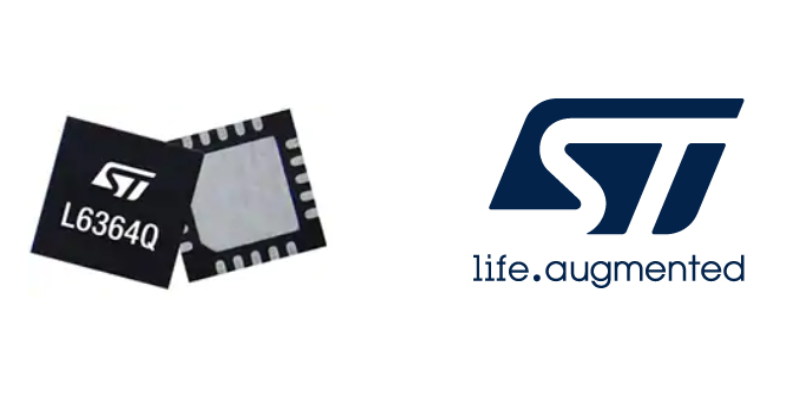 L6364Q Dual-Channel Transceiver IC for SIO and IO-Link sensor applications
ST Microelectronics is bringing a bridge between a microcontroller capable of sensing/actuation and a 24 V power supply in industrial sensor applications with the L6364Q, a dual-channel transceiver IC, which brings dual communication channels, allowing for a configurable output with extra driving power, along with support for IO-Link, a DC / DC converter and a dual-mode UART.
The L6364Q transceiver IC brings some interesting hardware to the table: from linear and DC-DC regulators to configurable limiting current thresholds and many, many protection measures. As stated, the transceiver supports IO-Link (at COM2, with 38.4 kbaud and COM3, with 230.4 kbaud), as well as standard Single-Input / Output communication. In normal operation, the L6364Q is configured by the microcontroller at startup, through SPI. Then, it operates as a Single Input Output IO-Link device, controlling the input lines configured by the microcontroller. The device can also act as a physical layer between the microcontroller and an IO-Link master, which, when connected to it, the master can communicate with the microcontroller.
Regarding features, the L6364Q transceiver has:
Supply voltage range from 5 to 35 V
Linear regulators (5 and 3.3 V, at 50 mA current)
DC-DC regulator with configurable frequency (ranging from 0.5 MHz to 2 MHz) and voltage (from 5 to 10.5 V), with 50 mA current
Low dissipative (5 ohm) output stages for CQ and DIO, configurable in high side, low side or push / pull. Switching time of 100 ns (load of 2 kohm // 2.2 nF)
Configurable current limitation threshold for the CQ and DIO lines (from 110 mA to 250 mA) and in join mode (from 220 mA to 500 mA)
Full set of protection measures:

Embedded reverse polarity diode on the DOUT pin
Full zero current reverse polarity between the Vplus, CQ, DIO and PGND pins
Configurable thermal shutdown threshold, up to 216 ºC
7-bit temperature measurement, calibrated
Configurable undervoltage protection on the Vplus pin (from 6.0 to 15 V)

Operating voltage ranging from -40 to 150 ºC
Capable of driving inductive, resistive and capacitive loads
Quartz-free IO-link clock extraction and timing generation for the COM2 (38.4 kBaud) and COM3 (230.4 kBaud)
Integrated UART with M-sequence handling (checksum included) for the IO-Link sequences according to version 1.1 of the specification
Single octed UART mode for unlimited M-sequence size and continuous data transfer
Internal data buffer of up to 15 octets
Transparent UART mode for special applications
8 V zener for fast demagnetization of inductive loads
Two configurable LED drivers (up to 8 mA current)
QFN-20L 4×4 mm package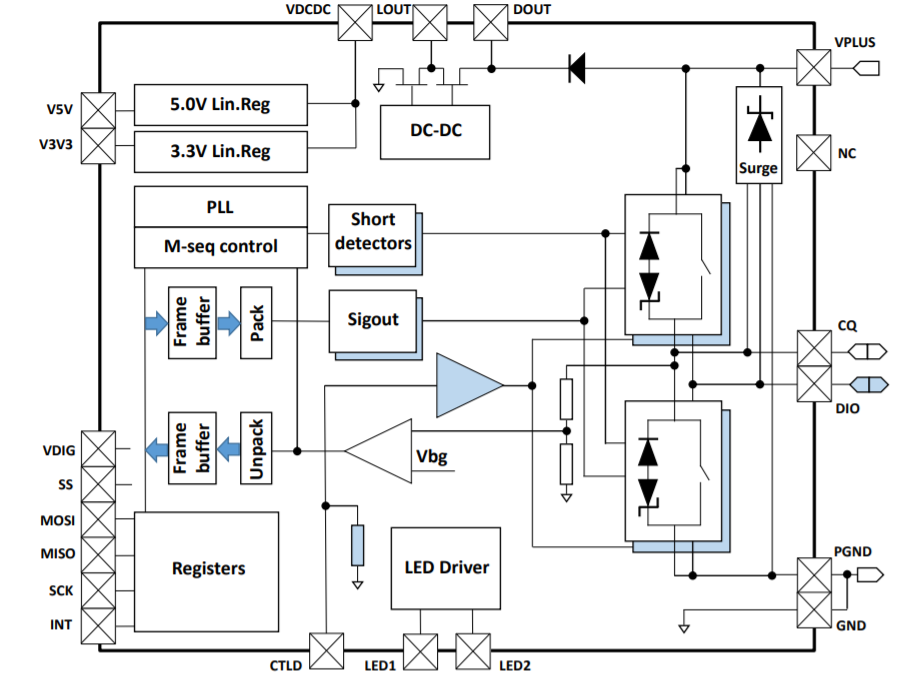 Besides the aforementioned set of features, the transceiver guarantees ESD (for up to 4 kV) and EMC (2 A / 50 us, with 500 ohm coupling) protection. It has possible uses in industrial sensors and actuators, factory automation, process control, and as a switch driver of resistive, inductive, and capacitive loads, among other things. Lastly, it comes at a price of around $4.83. 
L6364Q ST-Link: https://www.st.com/en/power-management/l6364.html
Join 97,426 other subscribers

Archives