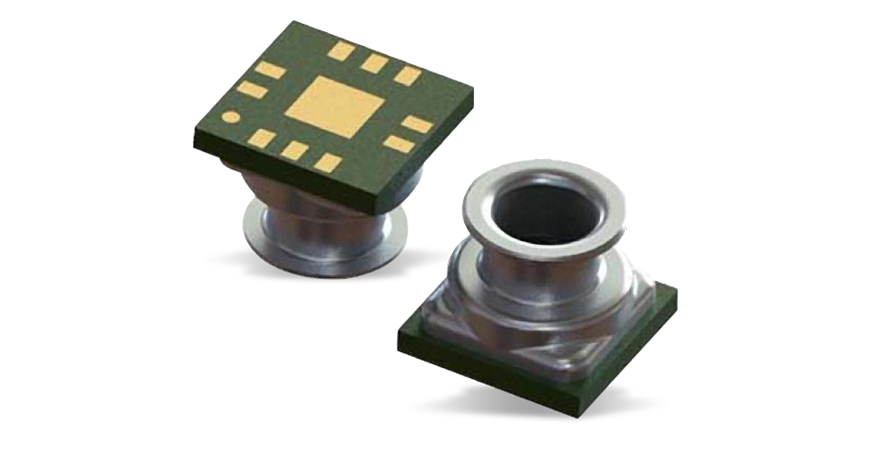 LPS33W – MEMS pressure sensor withstands harsh environment
MEMS pressure sensor: 260-1260 hPa absolute digital output barometer with potted gel package.
STMicroelectronics LPS33W MEMS Pressure Sensor is ultra compact and functions as a digital output barometer. The LPS33W combines a sensing element and an IC interface which communicates through I2C or SPI from the sensing element to the application. Detecting absolute pressure, the sensing element consists of a suspended membrane manufactured using a dedicated process developed by ST.
The LPS33W is available in a ceramic LGA package with metal lid, and is guaranteed to operate over a temperature range extending from -40°C to +85°C. The package is holed to allow external pressure to reach the sensing element, and gel inside the IC protects the electrical components from harsh environmental conditions.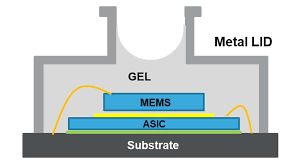 Key Features
Pressure sensor with potted gel package
260 to 1260hPa absolute pressure range
Current consumption down to 3μA
High overpressure capability: 20x full scale
Embedded temperature compensation
24-bit pressure data output
16-bit temperature data output
ODR from 1Hz to 75Hz
SPI and I²C interfaces
Embedded FIFO
Interrupt functions: data-ready, FIFO flags, pressure thresholds
Supply voltage: 1.7 to 3.6V
ECOPACK® lead-free compliant
The LPS33W operates at just 15µA in high-performance mode, with a 3µA low-power mode and 1µA power-down to help maximize runtime of battery-powered devices. A generous 128-bit FIFO stores up to 40 slots of 32-bit pressure and temperature data, helping save extra power by minimizing intervention from the host microcontroller. A low-pass filter and I2C and SPI digital interfaces are also built-in.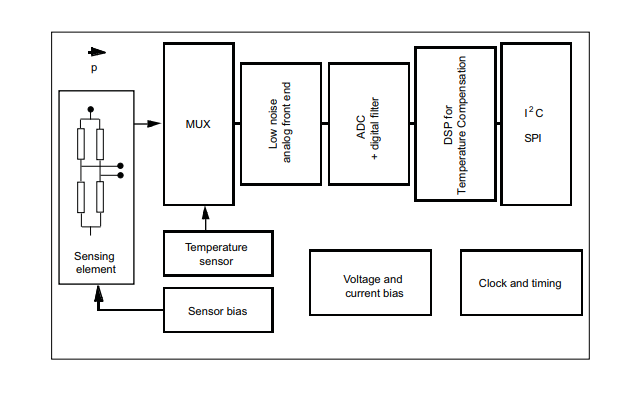 The LPS33W is in mass production now, in a 3.3mm-diameter x 2.9mm cylindrical metal case, priced from $3.60 for orders of 1000 pieces. For more information, visit www.st.com/lps33w-pr