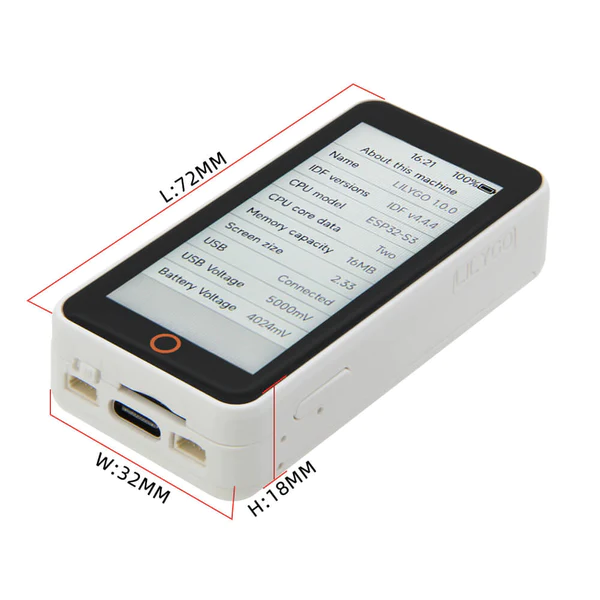 LILYGO Introduces a new T-Display S3 Pro with Phone OTG Capabilities
In recent times It was unveiled a number of ESP32 series boards with TFT or E-Ink displays especially from a company like LILYGO who as of last year, introduced the ESP32-S3 WiFi and Bluetooth LE T-Display S3 IoT development board with 1.9-inch color LCD, and made another new entry this year with the one with an AMOLED display, a high resolution, more colors, and a wider viewing angle.
The company has yet again gone a step further and added to the collection of IoT development boards, one of the finest so far, dedicated to serving portable applications that require multi-touch display support. The new T-Display S3 Pro is pretty much like the T-Display S3 that was released some time ago, having the same ABC casing, the same ESP32-S3R8 microprocessor, SPI interface, and WiFi and Bluetooth network connectivity. The T-Display Pro however comes with a larger screen size, a default built-in 400mA battery, support for an expandable camera module, and a chip that provides multi-touch display support and OTG capabilities. It also integrates ambient light, a range of sensors, an expandable camera module, and optional IMU support for projects that require motion tracking and orientation sensing.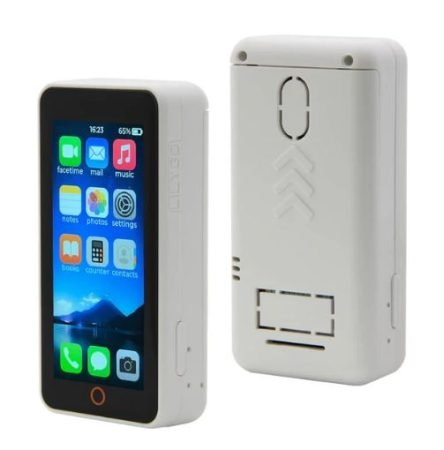 LILYGO is well known for designing reliable programmable Internet of Things (PIoT) products that have been able to satisfy the rising needs of its users. This new T-Display S3 Pro development board should not be anything different.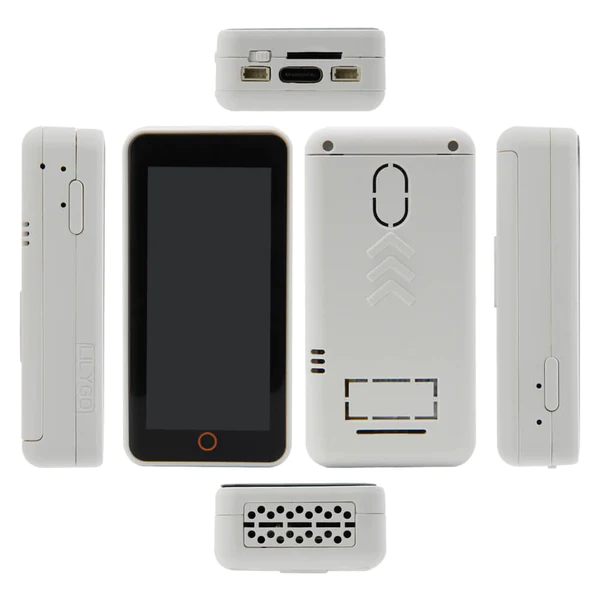 Features and Specifications of T-Display S3 Pro IoT Development board Include:
ESP32-S3R8 Dual-core Xtensa LX7 microprocessor @ up to 240 MHz
8MB PSRAM
16MB Flash
1x MicroSD card socket
2.33-inch TOuch IPS TFT LCD
WiFi 802.11, BLE 5+ BT mesh
2.33-inch Touch Display with 222 x 480 resolution; SPI interface
Digital light sensor and proximity sensor
USB Type-C port, USB OTG support
1x LTR-553ALS-01 digital light sensor
2x integrated QWIIC ports
Optional MPU9250 IMU module available internally
Reset and Boot buttons (1x each)
1x User button
Onboard battery model: 3.8V [email protected]
Size: 32mm x 18mm x 72mm
Arduino-IDE and Micropython programming platforms.
Pricing and Availability
The T-Display S3 Pro is currently selling for $37.22 and is expected to start shipping by mid-October this year. LILYGO also gave hints about a $46 camera variant of the board that should be available soon. The company also directed us to the GitHub repository for sample codes and technical support, but the page doesn't seem to be available now. Other useful details on the IoT development board, as well as some of their other new arrivals that may interest you, can be found on their online store.
Join 97,426 other subscribers

Archives