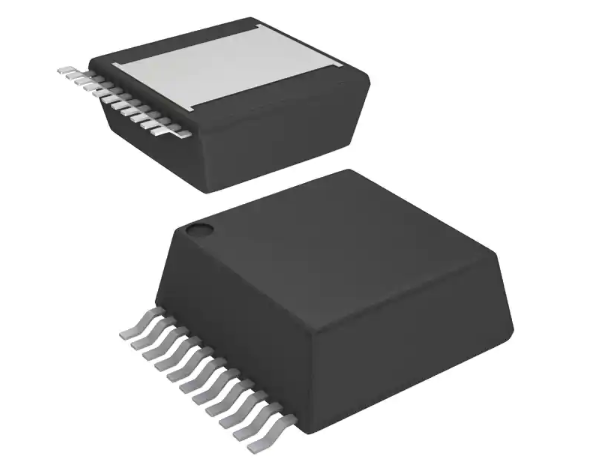 LMZ12008 Power Modules Series have integrated Inductor
48W, 8A SIMPLE SWITCHER® Power Module with 20V Maximum Input Voltage. The LMZ12008 SIMPLE SWITCHER© power modules are an easy to use step down DC to DC solution capable of driving up to 8A load.
Texas Instruments LMZ120xx SIMPLE SWITCHER® Power Modules provide easy-to-use step-down DC-DC solutions with exceptional power conversion efficiency, output voltage accuracy, line and load regulation. LMZ12001 / LMZ12002 / LMZ12003 SIMPLE SWITCHER® Power Modules can accept an input voltage rail between 4.5V and 20V and deliver an adjustable, highly accurate output voltage as low are 0.8V. These TI power modules have either 1A (LMZ12001), 2A (LMZ12002), or 3A (LMZ12003) output current and offer efficiency of up to 92%. The LMZ12001, LMZ12002, and LMZ12003 have a -40 to +125°C junction temperature range and provide fast transient response for FPGAs and ASICs. These TI devices are ideal for use in point of load conversions from 5V and 12V input rail, time critical, space-constrained high thermal requirement, and negative output voltage applications.
Features:
Integrated shielded inductor
Simple PCB layout
Fixed switching frequency (350kHz)
Flexible startup sequencing using external soft-start, tracking and precision enable
Protection against inrush currents and faults such as input UVLO and output short circuit
Single exposed pad and standard pinout for easy mounting and manufacturing
Fully enabled for WEBENCH® Power Designer
High efficiency reduces system heat generation
Low radiated emissions (EMI) complies with EN55022
Only 7 external components
Low output voltage ripple
No external heat sink required
Specifications
Applications:ITE (Commercial)
Current – Output (Max):8A
Efficiency:92%
Features:UVLO
Mounting Type:Surface Mount
Number of Outputs:1
Operating Temperature:-40°C ~ 125°C
Package / Case:TO-PMOD-11, Power Module
Size / Dimension:0.59″ L x 0.59″ W x 0.23″ H (15.0mm x 15.0mm x 5.9mm)
Type:Non-Isolated PoL Module
Voltage – Input (Max):20V
Voltage – Input (Min):6V
Voltage – Output 1:0.8 ~ 6V
Typical Application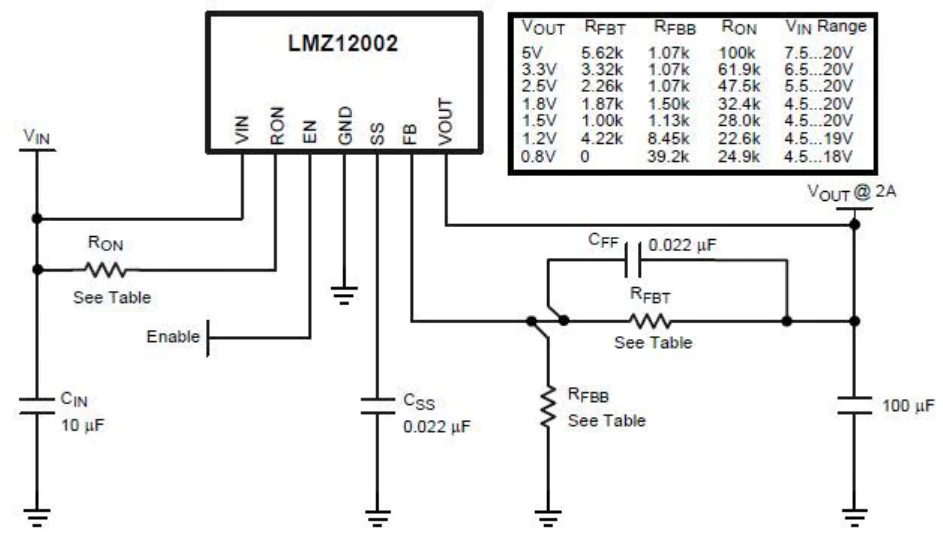 Datasheets
more information: https://www.ti.com/product/LMZ12008
Subscribe to Blog via Email
Join 97,955 other subscribers
Archives