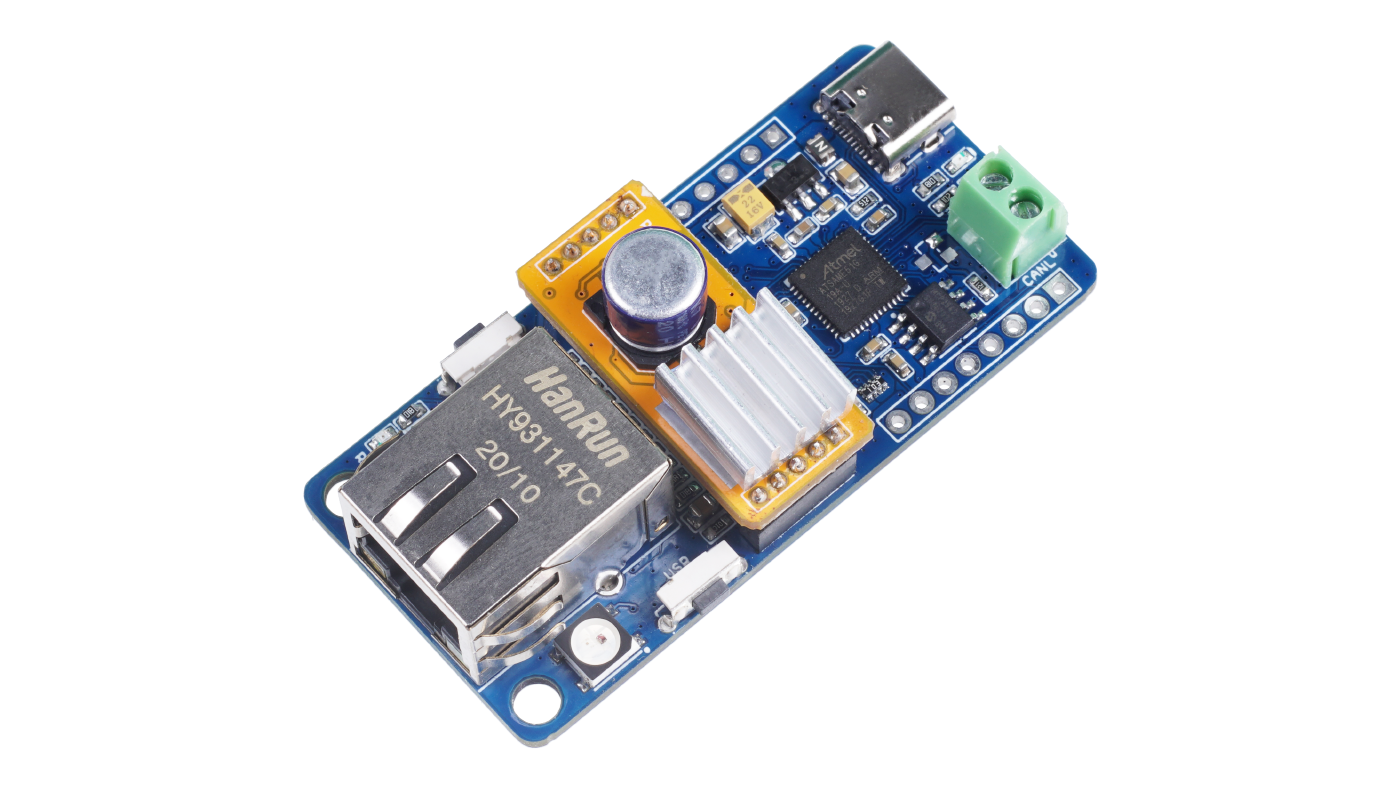 Meet Longon Labs' Squama CAN FD to Ethernet board with Power-over-Ethernet
A couple of weeks back, we covered Squama's Ether Board that can – with optional POE support – ethernet applications. Chinese startup Longan Labs has introduced its second product in the Squama series. The board is integrated with a high-performance ATSAME51 Cortex M4 processor core and an Ethernet control chip W5500. It's interesting to see how the board comes up with hardwired support for TCP/IP protocols: TCP, UDP, ICMP, IPv4, ARP, IGMP, PPPoE. Using this, the user can design applications that require TCP/IP socket programming.
The integrated 32-bit ATMEL SOC ATSAME51 is an ARM-based Cortex M4 processor core clocked up to 120MHz frequency. The chip features a 512KB in-system self-programmable flash memory and a 192KB SRAM memory, but no EEPROM. The hardware is designed to support Wake on LAN over UDP, which allows the user to remotely power on PCs with a network message. When it comes to power saving, you need to stop an on-chip oscillator that freezes the clock to stop all the functions of the microcontroller. This is done using the power-down mode supported by the hardware.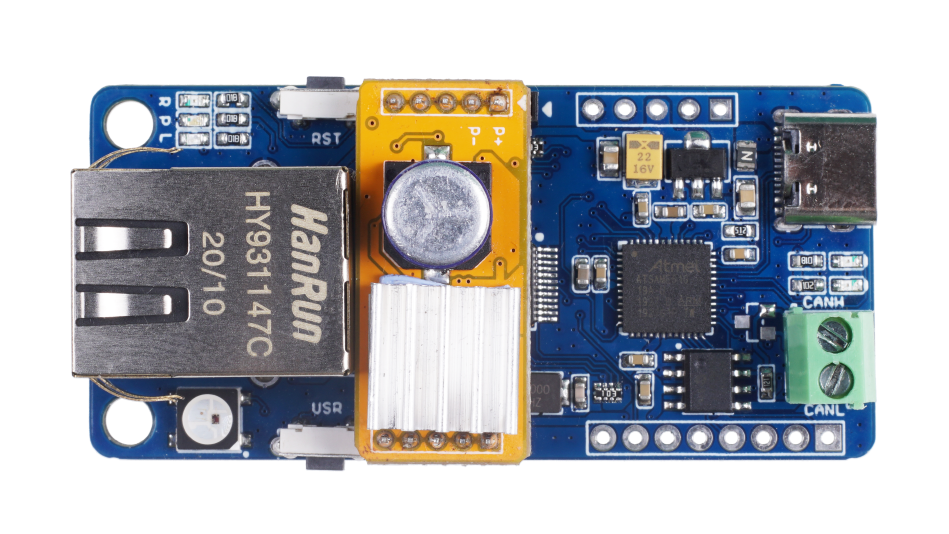 Specifications:
MCU: ATSAME51 32bit Cortex M4 core running at up to 120MHz with 512KB flash memory and 192KB RAM
Interfaces:  Grove connector for I2C and UART, RJ45 Connector, 10/100M
Power Supply: 5V via USB and 48~57V via PoE
Output Current @ 5V: 2A
Size: 62×30 mm
Weight: 15g (without PoE), 20g (with PoE)
Indicative LED: WS2812B LED
Onboard buttons: Reset Button and User Button
With the compact and same form factor as the other Squama series products, the hardware is primarily designed for Ethernet and CAN FD applications. However, with the support of PoE, you can minimize the wiring by powering the hardware using one ethernet cable. The hardware supports Arduino IDE for programming that can be done through a USB Type-C connector.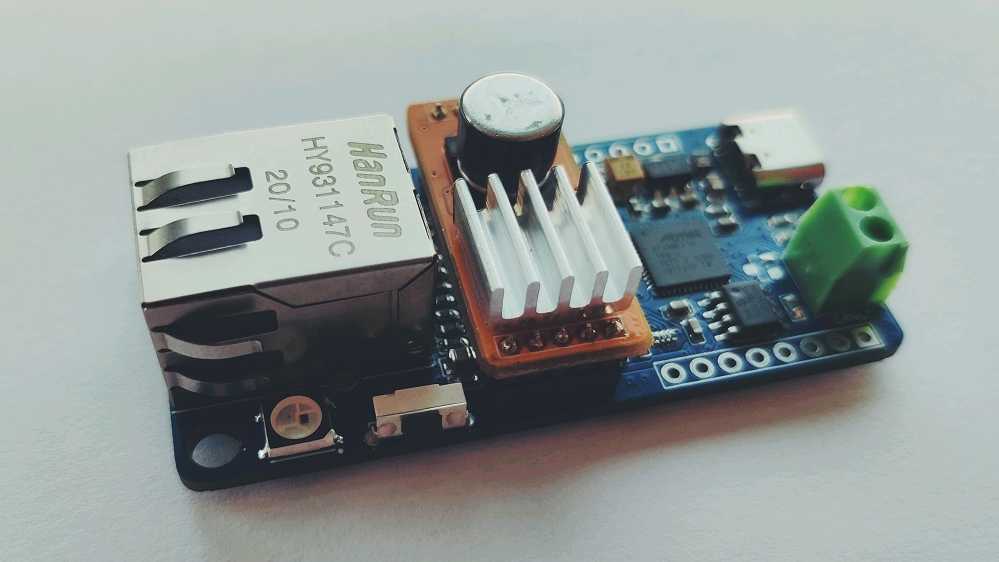 To get started with the product, you first need to download and run the Arduino IDE on Windows, Linux, or Mac operating system. After that, you need to install the appropriate board from the Additional Boards Manager URLs option in the Arduino IDE. With this, you are ready to work with the board along with installing the libraries required.
The Arduino Ethernet library also works on the board and for more information, you can visit the product Wiki page. If you are interested in buying the board, it is currently out of stock but is priced at $34.90 You can also check a similar compute module with PoE feature for your Raspberry Pi here.
Join 97,426 other subscribers

Archives