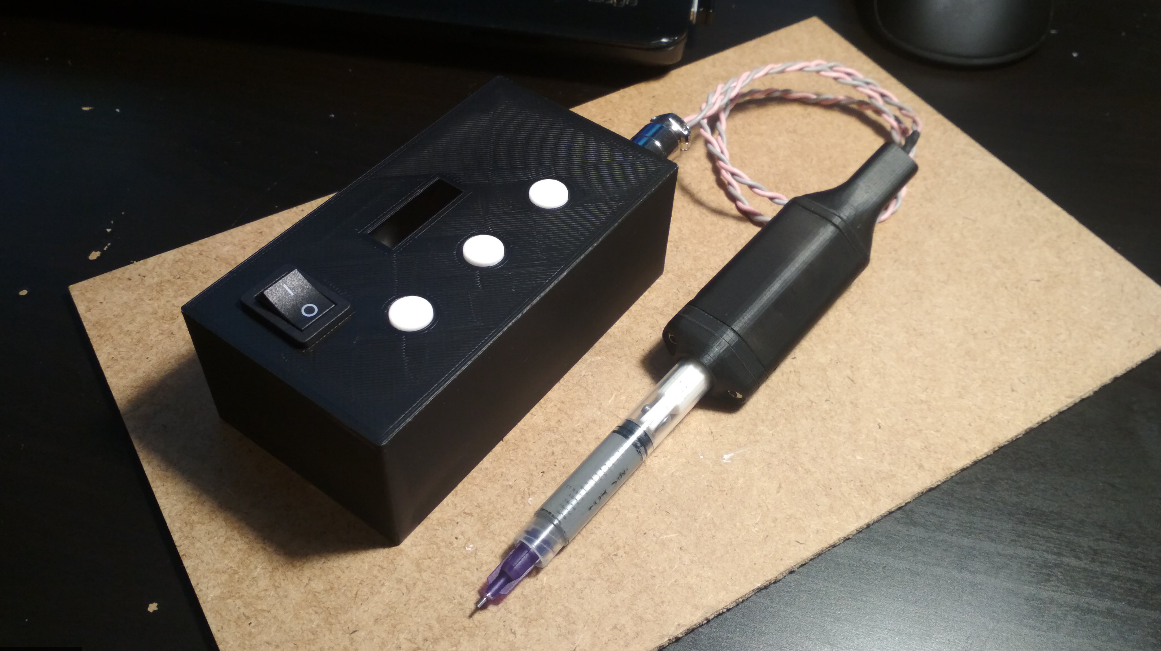 This is an easy to build but very capable and handy DIY solder paste dispenser built mostly from cheap Ebay components and modules by kevarek @ hackaday.io:
Already finished and nicely working solder paste dispenser. Powered with cheap ebay mini DC motor with gearbox (100RPM) and long M3 shaft secured by two axial bearings also from ebay. Body of both control box and dispenser is fully 3D printed. Accepts standard ebay 3ml luer lock syringes. Firmware supports dispensing speed configuration and also retraction to prevent leaks. Push button is available on the control box as well as on the handheld unit to be able to control the dispensing according to personal preferences.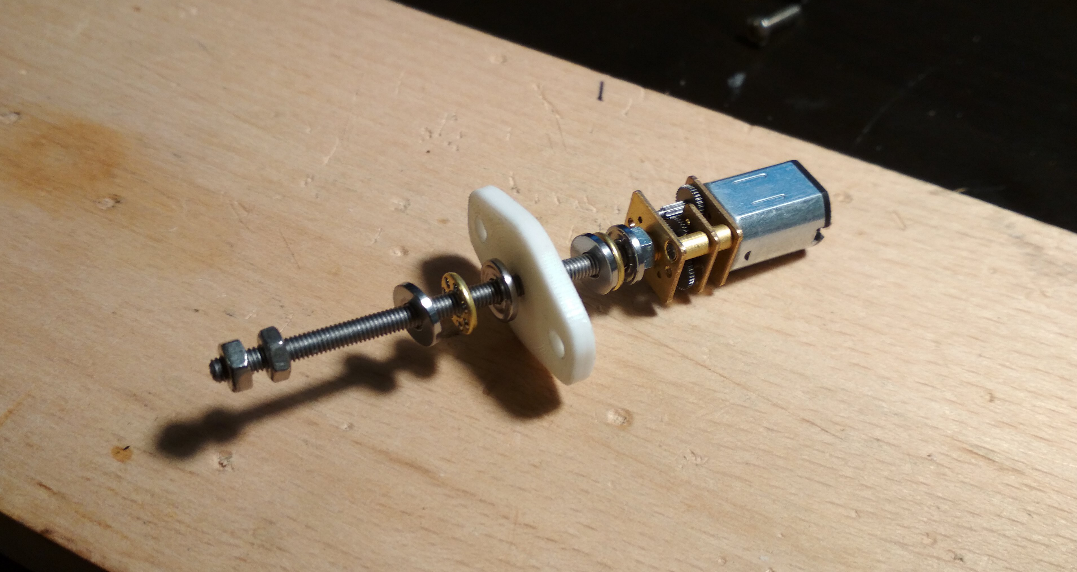 Schematic is as simple as it gets. Power supply with basic protection, motor driver with voltage and current sensing and MCU to control the functionality.
MCU module with 3V3 regulator is bought from ebay, H-bridge and supply protection circuitry is hand soldered on piece of prototype PCB. Layout has not been created.
Mechanically the dispenser has two parts. Handheld dispenser and stationary control box. Handheld dispenser is 3D printed chassis with motor mounted inside and slot for 3cc syringe with luer lock.
Project files are available on the hackaday.io project's page.