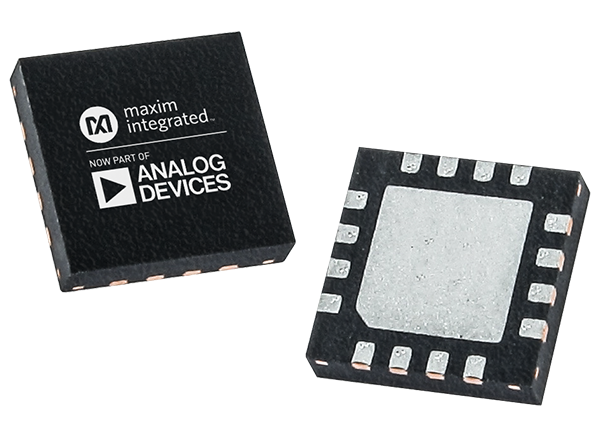 Maxim Integrated MAX20481 Automotive Power System Monitor
Maxim Integrated MAX20481 Automotive Power System Monitor is a complete ASIL-compliant power system SoC (System-on-a-Chip) with up to seven voltage monitor inputs. Each input has programmable OV/UV thresholds of between 2.5% and 10% with ±1% accuracy. Two of the inputs have a separate remote ground-sense input for use with high-current SoC supplies.
The MAX20481 contains a factory-programmable windowed watchdog with digital input pins for both refreshing and disabling the watchdog. The active-low RESET pin of the device can be set at the factory to assert under a variety of conditions.
The MAX20481 significantly reduces system size and component count while improving reliability compared to separate ICs or discrete components. The MAX20481 meets ASIL B reliability levels in a standalone application. The device is designed to operate from -40°C to +125°C ambient temperature.
The Maxim Integrated MAX20481 Power System Monitor is offered in a side-wettable TQFN16 package with an exposed pad for enhanced thermal performance. This device is AEC-Q100 qualified for use in automotive applications.
Features
AEC-Q100 qualified
ASIL-D compliant
2.35V to 5.50V operating supply voltage
No external components required
150μA operating current
Selectable 102.5% to 110% OV monitors
Selectable 97.5% to 90% UV monitors
±1% accuracy
0.5% step size
Five fixed-voltage monitoring inputs
Two differential DVS tracking-voltage monitoring Inputs with remote-ground sense
Windowed Watchdog with Disable pin for SoC programming
Error-Correcting Code (ECC) on internal OTP
Factory-programmable active-low RESET pin
-40°C to +125°C operating temperature
3.0mm x 3.0mm side-wettable TQFN16 package with exposed pad
Application Circuit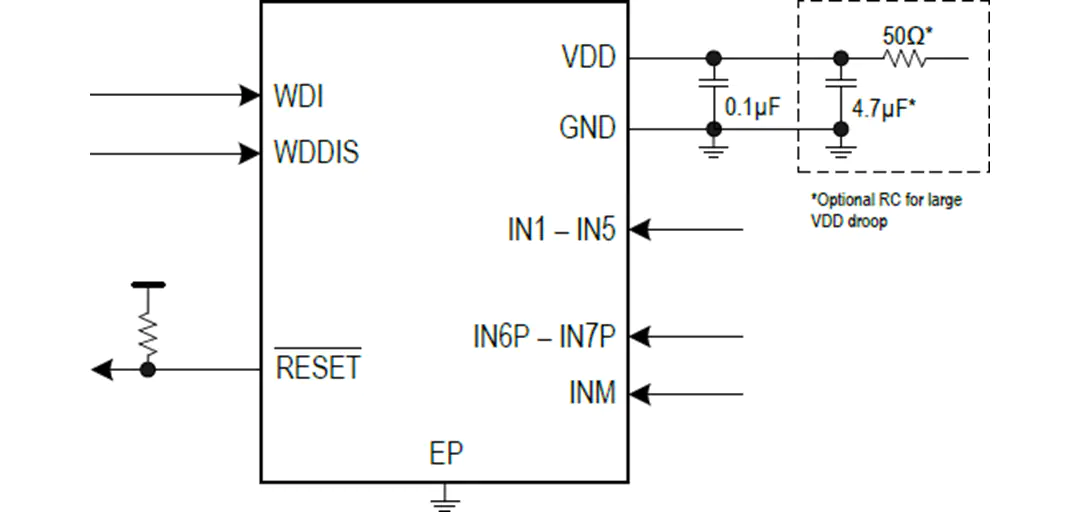 more information: https://www.maximintegrated.com/en/products/power/supervisors-voltage-monitors-sequencers/MAX20481.html
Subscribe to Blog via Email
Join 97,477 other subscribers
Archives