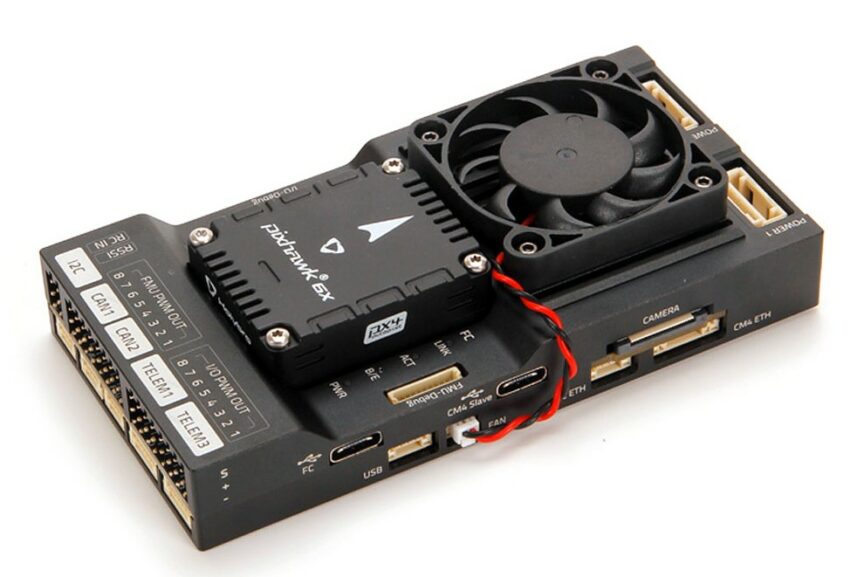 Meet Pixhawk RPI CM4 Baseboard from Holybro
The Pixhawk RPI CM4 Baseboard is a controller board designed to interface with the Pixhawk flight controller and the Raspberry Pi single-board computer. It allows users to connect the Pixhawk flight controller to the Raspberry Pi, enabling the use of the Raspberry Pi as a companion computer on a drone or other unmanned vehicle. The baseboard includes connectors for the Pixhawk and Raspberry Pi, as well as a power management system that can power both devices from a single power source. It is manufactured by Holybro, a company that specializes in producing high-quality flight control and other electronics for unmanned systems.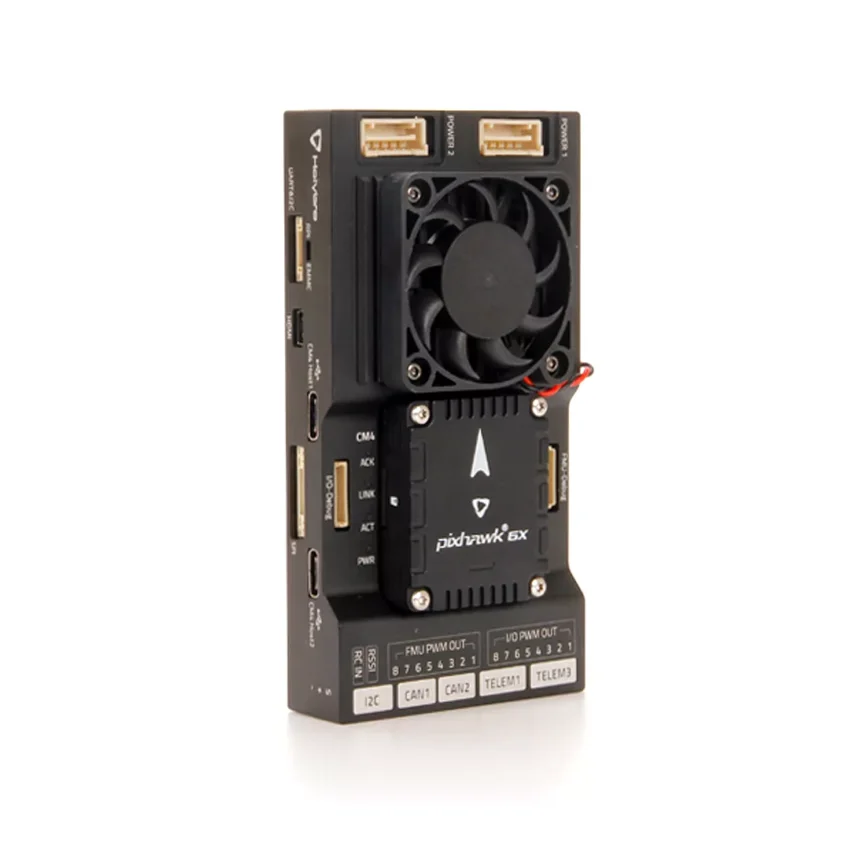 Pixhawk 5X and 6X are reliable and powerful flight controllers which can be used to control a wide variety of vehicle systems such as drones, rovers, and submersibles. The Pixhawk is based on the PX4 open-source flight stack, which is developed by the PX4 project and designed to run on a variety of hardware platforms. The Pixhawk is widely used in the DIY drone community, as well as in commercial and research applications. It is known for its reliability, flexibility, and performance. Both the Pixhawk 5X and Pixhawk 6X have a variety of features and capabilities, including support for a wide range of sensors and peripherals, multiple communication interfaces, multiple flight modes, and support for different types of vehicles.
"The Holybro Pixhawk RPi CM4 Baseboard combines the Pixhawk FC module with the Raspberry Pi CM4 companion computer in a compact form factor with all the connections you need for development," the company explains. "It follows the Pixhawk Connector and Autopilot Bus Standard, allowing easy swap of FC Module with any FC that follows the Pixhawk Bus Standard. The FC Module is internally connected to RPi CM4 through TELEM2, and can also be connected via ethernet cable with an external cable provided. It is compatible with the Pixhawk 5X & 6X flight controller module."
Features and Specifications of the Holybro Pixhawk RPi CM4 Baseboard Include:
1x CSI camera for the Raspberry CM4
1x mini HDMI port for Raspberry Pi CM4
1x 4-pin FC Ethernet port
1x CM4 Ethernet port
2x GPS ports
1x each of I2C, SPI, UART/I2C ports
2x CAN ports
3x Telemetry ports
1x DSM port
2x CM4 Host and 1x CM4 Slave ports
1 x FC port
1x DIP switch to select the CM4 Host/Slave modes
1x USB port
1x I/O and 1x FMU Debug ports
1x FAN connector
4x CM4 and 1x FC status LEDs
2x Power connectors and 1x USB Type-C for RPi CM4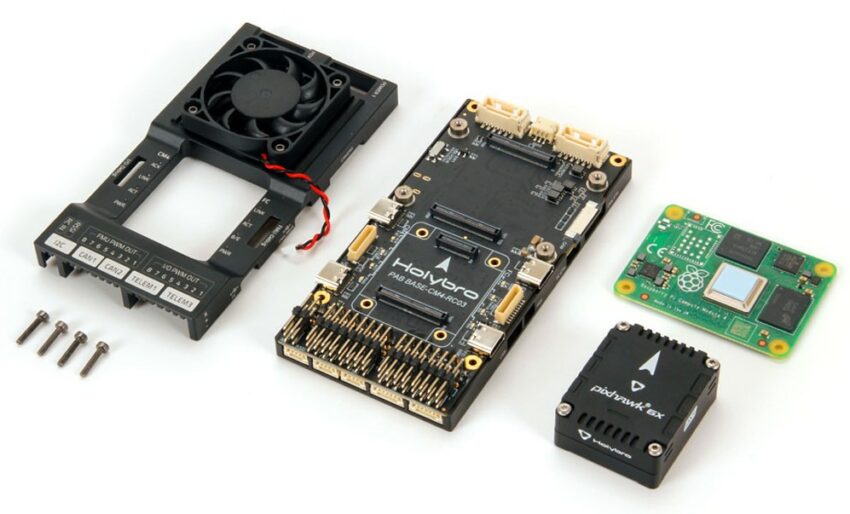 The RPi CM4 is powered with the PM03D power module via a 4-pin to USB-C cable. The power module comes with up to six XT30 connectors for motor ESCs and battery and a selectable 8V/12V triple row pin header for powering peripheral devices. It is compatible with the Pixhawk 5X and 6X flight controllers.
The company is selling the product for $279 and it comes with the Pixhawk RPI CM4 Baseboard, a cable set and the PM03D Power Module. There's a second option which is offered for $590 but it comes with a Pixhawk 6X Flight Controller Module. You can check the product page for more information on purchases.
Other useful details, however, including the installation guide, tutorials, and RPi CM4 Flash guide can be found here.
Join 97,426 other subscribers

Archives