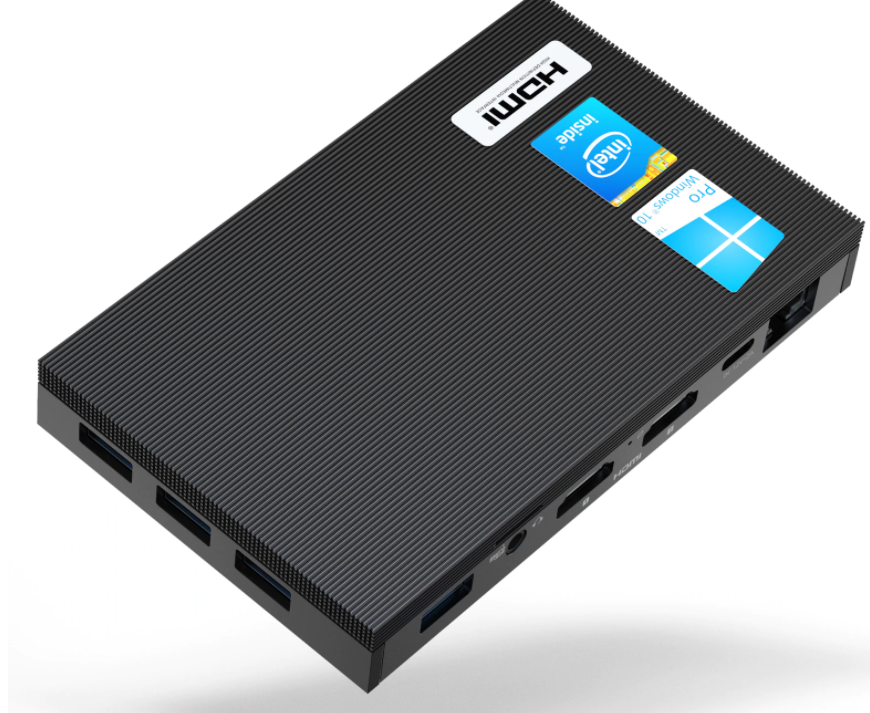 Meet the MeLE Quieter2; An Ultra-Thin, Ultra-Quiet, Fanless Mini PC
Guangdong-based electronics manufacturer, MeLe has been in the news a couple of times over the years for a number of their tiny but powerful intel mini processors-based desktop PCs. The company recently shared the beginning of sales of one of their latest creations; the MeLe Quieter 2, a fanless, small-sized PC based on an Intel Celeron J4125 processor.
Built on its proprietary passive cooling technology perfected in previous mini-PCs like the MeLe USB Stick, the Quieter, even with intensive computations, runs at 0dB silence, with no fan, and no vibration making it the best in class for application where smooth and quiet operations are a priority.
Featuring the Intel Celeron J4125 processor, the quieter2 brings the 2.0~2.7 GHz processing speed of the quadcore processor along with the Intel UHD Graphics 600, an 8GB LPDDR4 RAM, and a 128GB/256GB onboard storage (with support for up to 3TB Extension), all wrapped in a 131 x 81 x 18.3mm palm-sized rugged enclosure, giving it a size, cost, and power combo that's one of the rarest in the league of minicomputers.
The Quieter2 was designed for use in applications ranging from home and office use to industrial applications and standalone systems like digital signage and IoT solutions. To make it effective for this broad range of applications, the Quieter2 comes with a good number of amazing features like the Kensington Lock Slot for security, and its support for Wake on LAN / PXE /BIOS One-Step Reset/ Auto Power on / RTC wake up, which provides the ideal solution for both home entertainment and commercial usage.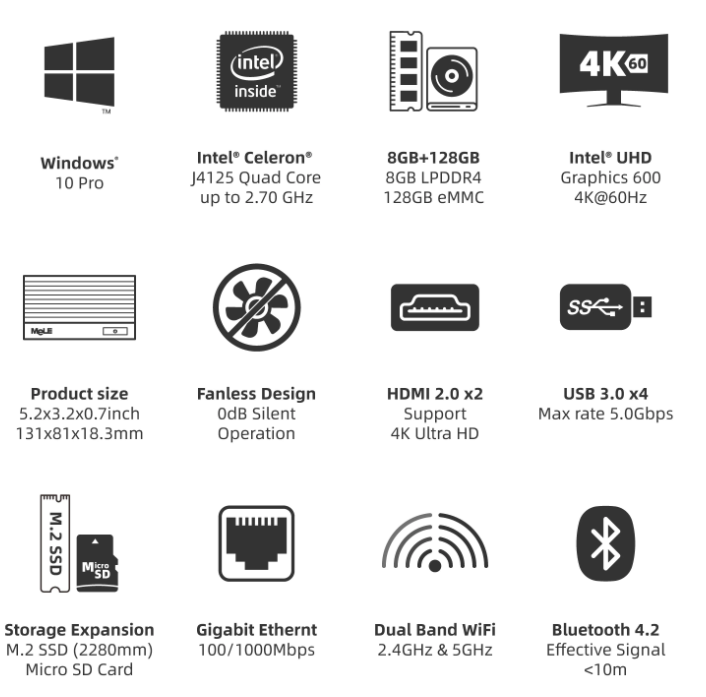 For connectivity, the Quieter2 features a 2.4G/5G dual-band Wi-Fi module, with a Gigabit LAN port which provides 1000Mbps fast and stable data transmission speed, and Bluetooth 4.2 through which users can connect with wireless peripherals like keyboard and mouse.
The Quieter comes with two HDMI ports both of which support 4K video outputs at 60Hz, with a maximum resolution of 4096×2160 that can transform any TV into an eye-catching digital signage screen and open up a world of computing possibilities to your home, office, or anywhere else you need it.
While it supports Linux and Ubuntu-based operating systems, the Quieter2 also supports windows and comes preloaded with a full version of Windows 10 Pro.
Highlight features and specification of the quieter2 are provided in the list below;
Intel Celeron Quad Core Processor: J4125 (2.0~2.7 GHz)
Intel UHD Graphics 600
Operating System: Pre-installed Windows 10 Pro (64-bit) ; Support Linux, Ubuntu
Language: pre-installed English, Spanish, Russian, French, German, Italian, Portuguese, Polish, Dutch, Swedish, Japanese, Korean, Arabic, Hebrew, etc.; Support 100+ languages
BIOS: Support Wake on LAN / PXE/ BIOS One-Step Reset/ Auto Power on/ RTC wake up
Memory: 8GB LPDDR4
Storage: 128GB/256GB on-board Storage
Storage expansion: Support Mirco SD card, M.2 SATA 2280 x1 / M.2 NVMe 2280 x1,
4x USB 3.0
2x HDMI 2.0 port
support [email protected]
1x 3.5mm Audio combo jack
1x Micro-SD Card Slot
1x Gigabit LAN Port
1x Kensington Lock Slot
1x USB Type-C (Only for power input: 12V2A)
802.11a/b/g/n/ac Dual Band Wi-Fi (2.4Ghz/5.8Ghz)
Bluetooth 4.2
1x Gigabit LAN Port
131 x 81 x 18.3mm
Weight 203g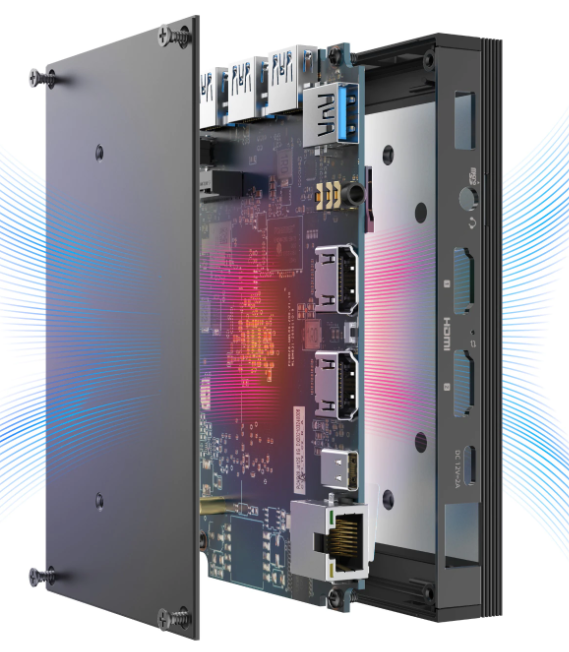 The Quieter2 is currently available for sale on MeLe Store on Alibaba for $246 with modifications to the basic offering that can take cost up to $258.
The package comes with a 1x Mini PC 1x Power Supply with EU/US/UK/AU Type Adapter (Adapters are optional depend on the sales regions) 1x Silicone cooling pad for SSD heat dissipation, and 1x User Manual.
When bought through their store, MeLe offers a 12-month warranty for the hardware of each product under normal usage excluding deliberate damage, accidents, misuse of the product, or damage caused by repairs or upgrades.
More information on the Mini PC and MeLe's Offerings is available on the product page on Aliexpress.