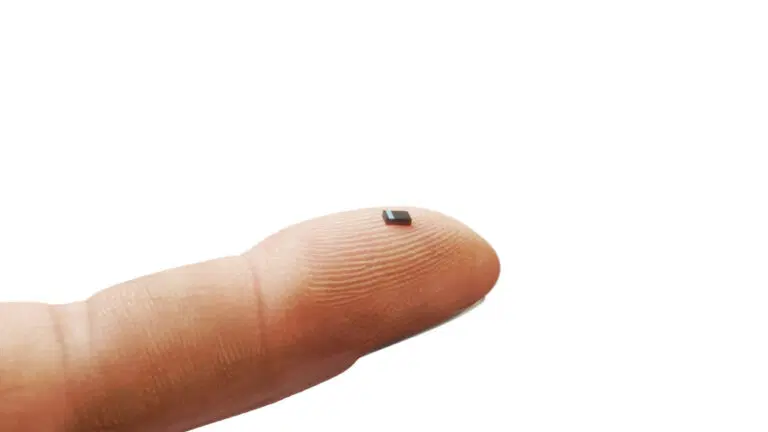 Meet the Tiny 0.5mAh Rechargeable 3D Solid State Batteries from ITEN
ITEN, the specialist in the manufacturing and selling of energy and power solutions, has unveiled a really tiny battery that may soon replace non-rechargeable batteries found in most electronic designs — something that could solve the power supply issues in many different use cases.
"A lot of electronics designs rely on very polluting coin cells, difficult to assemble on printed circuit boards, costly to recycle, and requiring periodic maintenance to replace the battery once empty. Depending on the countries, only 30 to 50 percent of such coin cells are effectively recycled," the company explained, adding that, "autonomous embedded systems require less and less energy to operate; however, from time to time, the power supply must deliver high current pulses for instance to drive RF transceivers or actuators. Most electronic designers therefore must use oversized coin cells because such batteries are known to deliver only small currents."
To address these challenges, ITEN has designed some solid-state lithium-ion micro batteries that could deliver the required power and could also be recharged regularly — a good alternative to the bigger non-rechargeable coin-cell batteries, delivering up to 0.5mAh of energy and can be topped with energy-harvesting techniques.
The 3D solid-state batteries are designed to offer energy and power without constraints. They operate on a wide temperature range (-40 to 85°C) and are claimed to have a lifespan of 10 to 20 years. Additionally, the solid-state micro batteries are also way smaller than the sizes of their coin-cell equivalents. They are small enough that they would almost disappear on the tip of your finger.
The batteries may not be able to power your next smartphone but they could be used to drive usable IoT systems and ultra-low power sensors. It could also be used inside BLE tags, and beacons, and as a backup power supply to real-time clocks and microcontrollers, to send maintenance alerts in case of power failure from the primary power source.
ITEN even designed an autonomous asset-tracking system to test and showcase the efficiency of these batteries. The system runs both sensors and a BLE radio-equipped microcontroller from the 100mAh tiny battery topped by a photovoltaic energy-harvesting system. The tracking system worked round the clock (24/7 operation), sending data every 10 seconds during the day and every 4-5 minutes at night throughout. A 100mAh coin cell alternative will need to be a thousand times this capacity to achieve this.
Hopefully, very soon, we would start seeing many manufacturers adopt this type of battery in their designs as there is now a new recommendation from a European Directive to eliminate the use of non-rechargeable batteries in electronic system designs.
Further Details
Other useful details can be found on the company's website. You may have to contact the company directly to order samples of the SMD batteries, modules, and evaluation kits using 30mAh to 500mAh batteries. They can easily tailor the sizes and capacities to meet your needs.
Join 97,426 other subscribers

Archives