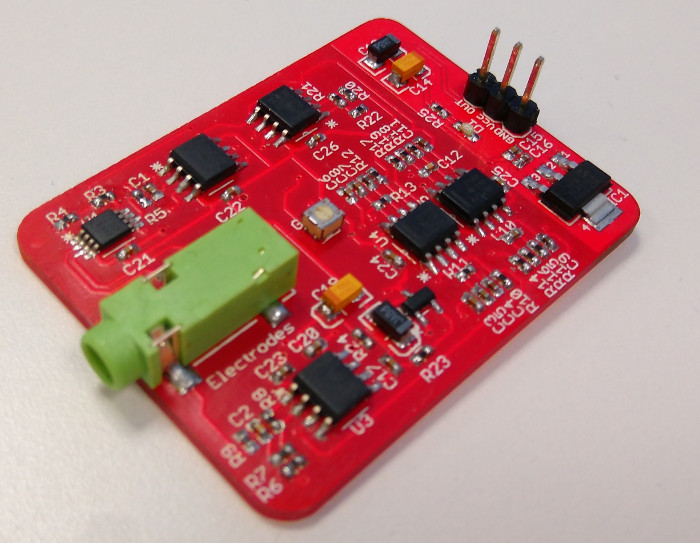 Alvaro Villoslada designed an open-source muscle-machine to control any kind of electronic device through the myoelectric (EMG) signals. The name of this project is Mumai and it is published on hackaday.io.
"The Professional EMG systems are very expensive, cumbersome and complex" Alvaro said. And that is the problem which Alvaro tries to solve in this project. He aims to develop an affordable and open-source wearable wireless network of EMG sensors, that can be placed on any muscle to control devices, ranging from computers or smartphones to robots, using EMG signals.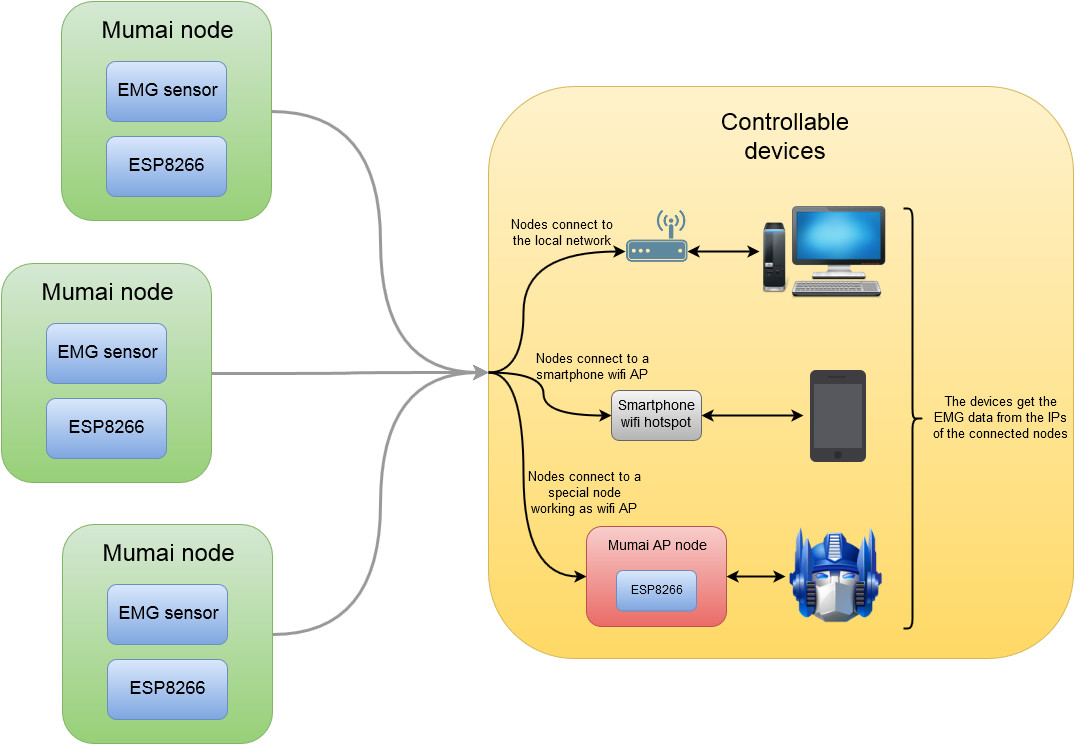 Alvaro wants to equip each EMG sensor with an ESP8266 module to get the digitized signals and to send them wirelessly, forming what he called a Mumai node.
You can get all source files from github repository, including the PCB and schematic files. Alvaro uploaded an Arduino sketch file of an application for his project, which is a bruxism detector.
Finally, for more in depth information, "The EMG sensor used in this project is based on my MSc thesis, where more information regarding the design and operation of the circuit can be found" Alvaro said.
[
Project Page
]