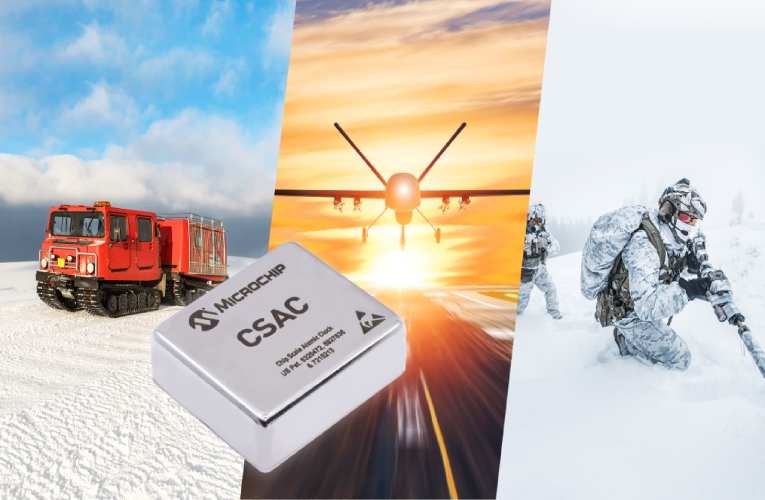 SA65 Chip Scale Atomic Clock for Improved Environmental Ruggedness
Suitable for military and industrial systems, the new SA65 Chip Scale Atomic Clock (CSAC) from Microchip enables designers to meet wide operating temperatures, fast warm-up, and improved frequency stability requirements in extreme environments. Featuring ultra-high precision and low power consumption, this new device is form-, fit- and function-compatible with the SA.45s, and helps in improving performance and environmental insensitivity.
The SA65 CSAC is an embedded timing solution with improved environmental ruggedness, has an operating temperature range of -40 to 80 degrees Celsius, and a storage temperature range of -55 to 105 oC. The warm-up time of two minutes at -40 oC is 33% faster than that of the SA.45s. It is the low-power commercial atomic clock that provides precise timing for portable and battery-powered applications requiring continuous operation and holdover in GNSS-denied environments.
This is a highly-portable solution for military applications such as Assured Position, Navigation and Timing (A-PNT) and command, control, communications, computers, cyber, intelligence, surveillance, and reconnaissance (C5ISR) requiring precise frequencies generated by a low Size, Weight, and Power (SWaP) atomic clock.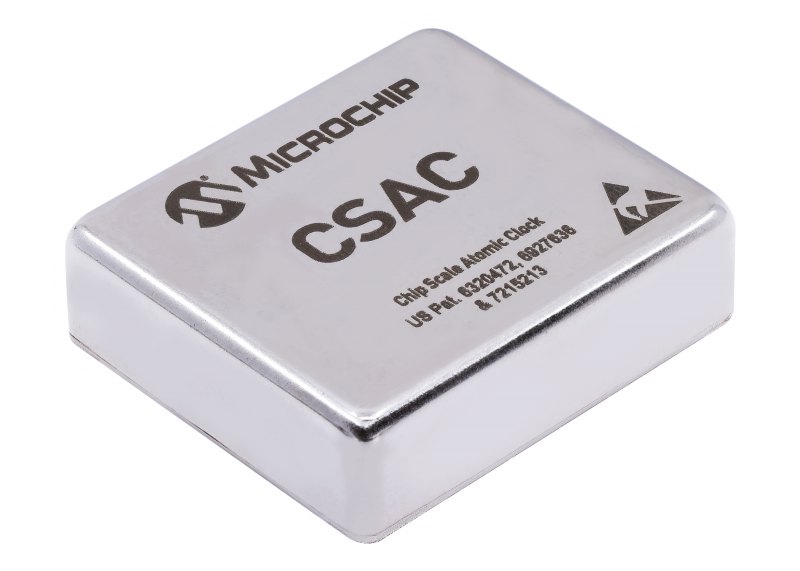 Key Features of SA65 Chip Scale Atomic Clock
-40°C to +80°C Operating Temperature
-55°C to +105°C Storage Temperature
120 seconds Rapid Warm Up/Atomic Lock
3E-10 Tempco (-40°C to +80°C)
120mW power consumption
17cm3 volume
35g weight
±5.0E-11 accuracy at shipment
1.5 E-11 @1000s Short Term Stability (Allan Deviation)
9E-10 /mo Aging Rate (Typical)
10MHz square wave and 1PPS, both in a CMOS 0V to 3.3V format.
1 PPS input for synchronization
RS-232 interface for monitoring and control
The CSAC family of atomic clocks is supported by Developer Kit 990-00123-000, as well as associated software, a user guide, and technical support. The Chip Scale Atomic Clock products are available for purchase on the company website.
more information: https://www.microchip.com/en-us/product/CSAC-SA65
Join 97,426 other subscribers

Archives