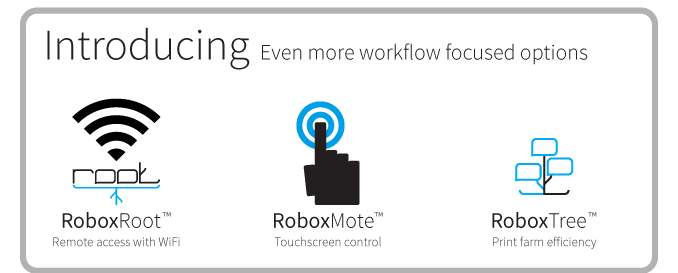 A New Era of 3D Printing With Cel Robox's Root, Mote and Tree!
C Enterprise Ltd., the company behind the amazing 3D printer Cel Robox, is now back on stage with some new upgrades and plug-ins: Root, Mote and Tree! Imagine that you will be able to control your 3D printer missions remotely where you can also control not only one printer, but multiple of them!
Robox is not another 3D printer, the 20-micron accuracy printer is a micro-manufacturing platform. The precise positioning of the 3 axis system along with the mechanical and electronic design of the HeadLock system provides a robust framework on which to build a range of manipulators and scanning devices to allow this robot in a box to do much more than just create beautiful 3D prints.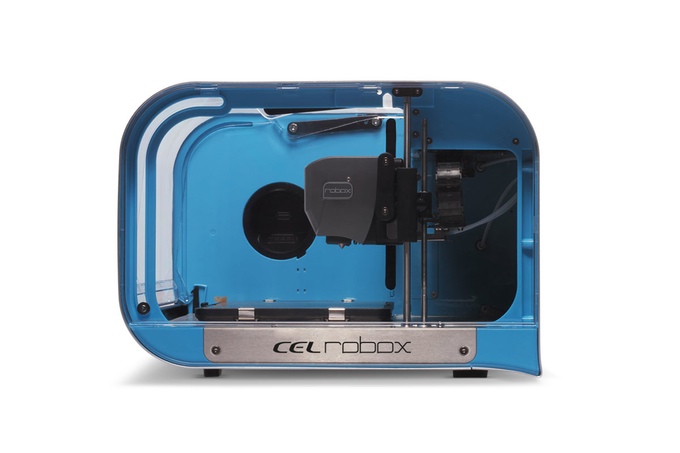 Key features of Robox is on this slideshow. You can check the full specifications here.
If you already have a Robox so don't worry, you are not left behind. Robox team thinks that it won't be a good choice to build above the already functional 3D printer in order to increase its capabilities. What they are doing right now is updating peripherals which are standalone and won't disrupt the quality of the original printer. For example, an original Robox can be upgraded to become a RoboxDual using DIY upgrade kits or vendor provided services.
Increasing the size of printing by making a bigger size Robox was a suggestion for them, but what they were thinking about was different. Making a bigger Robox may risk some features already guaranteed in the original one, so why not make a way that you can function multiple Robox editions at the same time in an amazing architecture that saves space and time? Here comes Tree: a bespoke furniture system that utilises the compact nature of the Robox micro-manufacturing platform to increase productivity. It is  a precision CNC machined from high quality birch plywood with a choice of two different finishes, and is supplied as an easy-to-assemble 'flat-pack' solution. Using familiar fasteners, Tree can be assembled by anyone in under 30 minutes with just an allen key and screwdriver. It is a nice addition to your fablab, coworking space or even your office!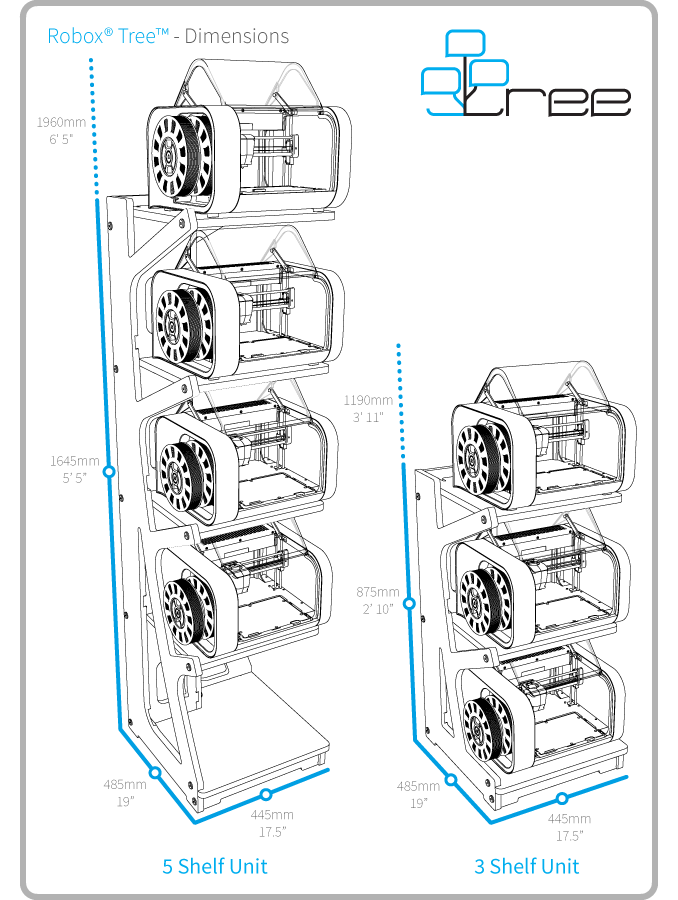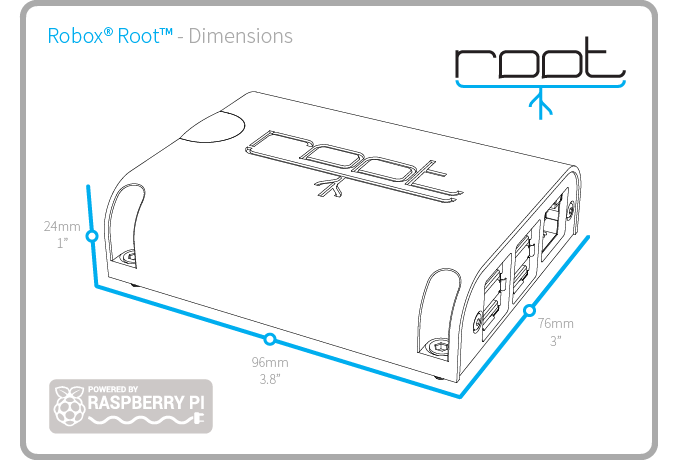 To control this Tree, a new plugin from Robox is also introduced: Root! Robox Root is a connectivity
extension platform for all Robox printers. Its core function is to add network capabilities to multiple Robox from a single Root, with secondary functions to include a web interface and printer sharing across a network. It is perfectly suited for use in offices, schools or other professions where multiple users need easy access to a single or multiple printers. The onboard HDMI port also allows you to connect Root to any external display or touchscreen, including its companion, Robox Mote.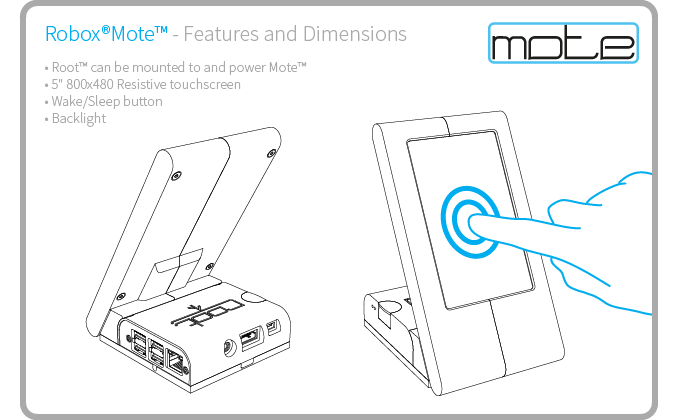 Robox Mote is custom designed controller for Root. Using a 5" touch screen connected directly to Root, you can see the status of any connected machines and also control them directly. This allows you to control and execute prints without a connected PC from pre-sliced GCode on SDcard or USB flash drive. Using Mote is an option, you can use any smartphone, tablet, or a computer using AutoMaker – Robox outstanding software.
In order to launch this new phase of Robox with customers involved, the team had launched a crowdfunding campaign on Kickstarter. Although it still has 21 days to go but the campaign exceeded its 10,000 goal.
Check the campaign video to learn more from Robox team:
If you don't have a Robox, it's a good opportunity now to get one with a great deal. You can order Robox now for £999, as mentioned in the website, but how about a DualRobox with Root included for £1399? If you already have a Robox it's time to add a Root to your collection for £149 including Mote and support. And finally, if you are a business or a fablab and want to add a great 3D printing corner to your space then it's the suitable time to order one of the Tree packages provided in the campaign.
Lots more rewards, packages, specifications and detailed information are provided in the campaign page, so check it out!