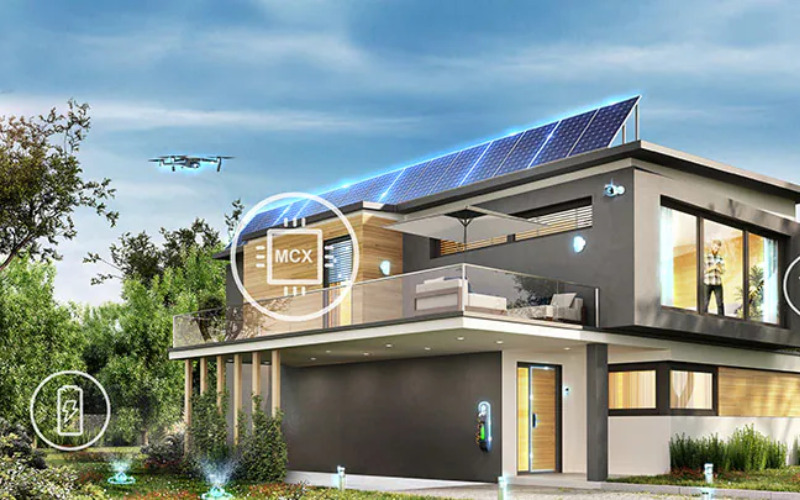 NXP's new MCX microcontroller portfolio will meet the growing needs of edge computing applications
NXP Semiconductors has announced a series of microcontrollers that addresses developer requirements for enhanced scalability, security, simplified system design, and optimal capabilities for an array of IoT, edge ML, and industrial automation use cases. The latest addition to the portfolio comprises four distinct Arm Cortex-M-based MCX microcontrollers that are assembled on a single platform and supported by the MCUXpresso suite of software and development tools.
Built around high-performance Arm Cortex-M cores, the portfolio includes a full set of peripherals for design flexibility. To further improve the real-time performance of edge applications, the devices have up to 1MB of on-chip SRAM in addition to up to 4MB of on-chip flash memory, a low power cache, and advanced memory management controllers. Additionally, the all-new hardware includes the first instantiation of NXP's dedicated neural processing unit (NPU) for accelerating edge inference, capable of delivering up to 30x faster machine learning throughput than a CPU.
"As we approach the milestone of 75 billion connected devices, we are entering a new era of edge computing, requiring us to fundamentally rethink how to best architect a flexible MCU portfolio that is scalable, optimized, and can be the foundation for energy-efficient industrial and IoT edge applications today and in the decades to come," said Ron Martino, Executive Vice President and General Manager of Edge Processing for NXP Semiconductors.
The task of integrating high computing power, enhanced performance, security requirements, connectivity options, and balancing the overall system cost and energy requirements is solved by the MCX portfolio. Therefore, to address the real-time workloads for the upcoming wave of innovation, NXP has categorized its four new series of microcontrollers such as:
The MCX N Advanced series features an integrated EdgeLock secure subsystem and dedicated NPU with a high-efficiency compute architecture for real-time inference.
The MCX A Essential series is designed to deliver essential functionality in applications like motor control where cost constraints, advanced analog capabilities like high-precision data converters, and quick time to market are important factors.
The MCX W Wireless series provides Bluetooth Low Energy connectivity as well as low-power narrowband connectivity. Its energy-efficient radio helps small connected system batteries last longer, making it ideal for adding wireless connectivity to IoT devices.
The MCX L Ultra-Low Power series targets power-critical applications. In comparison to conventional MCUs, these devices will significantly increase battery life thanks to one of the lowest static and dynamic power consumption in the industry.
In terms of software, NXP's elQ ML software development environment will offer machine learning and run-time inference for the MCX microcontrollers. By using the easy-to-use tools provided by eIQ, developers can train ML models that are intended for either the NPU or the CPU core and then deploy them on the MCU. According to NXP's security-by-design methodology, MCX families will provide a secure boot with an immutable root-of-trust, hardware-accelerated cryptography, and an integrated EdgeLock secure subsystem. Therefore, for embedded systems intended for edge deployment, the most crucial design factor is the integration of security features.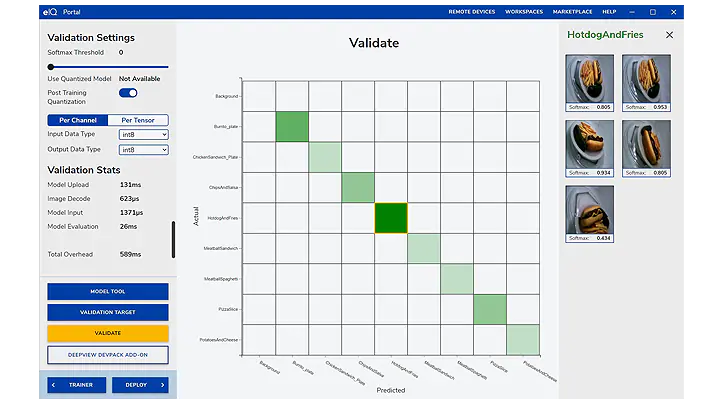 The diversity of the MCX portfolio marks a breakthrough for the edge ecosystem, enabling developers to select the hardware that best fits their application requirements. NXP Semiconductor MCX Portfolio will be demonstrated at Embedded World 2022. For more information on the NXP MCX microcontrollers, visit the portfolio page.
Subscribe to Blog via Email
Join 97,462 other subscribers
Archives